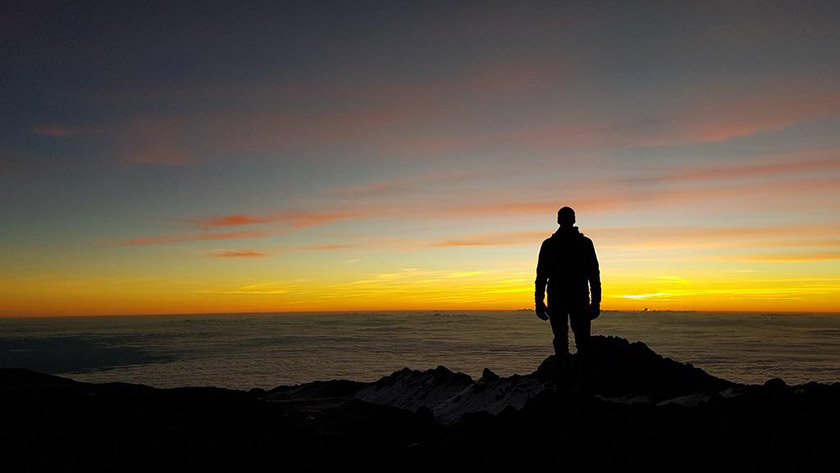 Three years ago, sleeping on his hospital bed with a halo brace on, Steve Plain decided to go on the most adventurous challenge of his life. For many people who would have occupied the bed before him, this might have been getting back on their feet and resuming their daily lives, but not for Plain.
He wanted to do something that would put his name in the record books, and climbing the world's seven summits – the highest mountain in each of the seven continents within four months would surely put him there.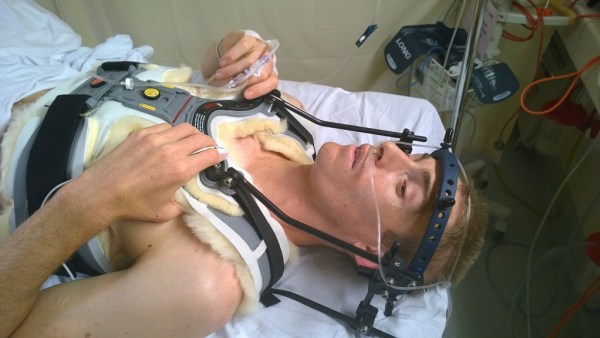 After three and a half years of hard work, he completed the feat on May 14, 2018, completing the challenge in 117 days.
"It has been a long four months," recalls Steve, who says the only thing he is looking forward to is meeting his family and sleeping in own bed. "I miss my bed the most and I look forward to sleeping on it," he shares.
But when asked about his record-breaking feat, Steve is lost for words. "After all that I've been through I think it all ended very quickly. But, having said that, I think it has been a life-changing experience for me," he adds.
Steve started his journey 11 months after his injury. "I had to get back on my feet. The doctors told me it would take me a year to walk, but I took that as a challenge and climbed my first mountain in New Zealand," adds Steve, who had no mountaineering experience prior to his injury.
This is how it began
By 2016, he had climbed Mt Aspiring in New Zealand, Mt Chopicalqui in Peru and Mt Lhotse in Nepal in a bid to get ready for the 'seven in four' challenge. "If I look back, these mountains were very important. It gave me a general idea of preparing myself for the challenge," he adds.
His plan was simple; start the project at Antarctica around January and end it by conquering Mt Everest in May.
The first mountain he headed out to conquer was Vinson in Antarctica. "I was raring to go. It was the first mountain and I was really excited about the entire journey that was about to start," he adds.
"Vinson was pretty easy. It was a bit cold, but the weather gods were kind to us. I really couldn't believe I was in Antarctica," he adds.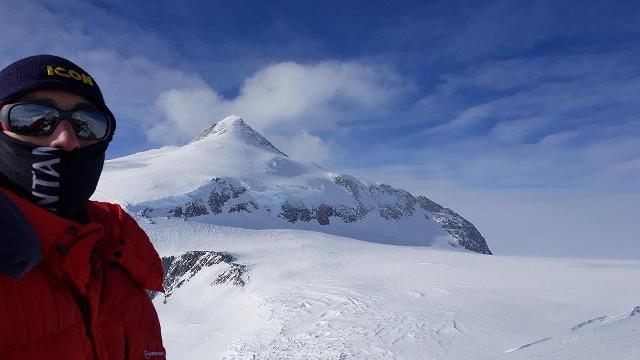 As soon as he summited his first peak, the clock started ticking on the project. He had less than four months to climb six more mountains, which is why he left Antarctica as soon as the weather cleared, and headed towards Argentina (South America) to scale up Mt Aconcagua (6962m).
"Getting away from -30 C and going to +30 was a really fun experience," he says, adding "It almost felt like Australia."
Soon that feeling disappeared as he headed to Aconcagua National Park to take on the highest point on earth outside of the Himalayas.
"There weren't many rest days, I wanted to get each mountain done as fast as I could," he says.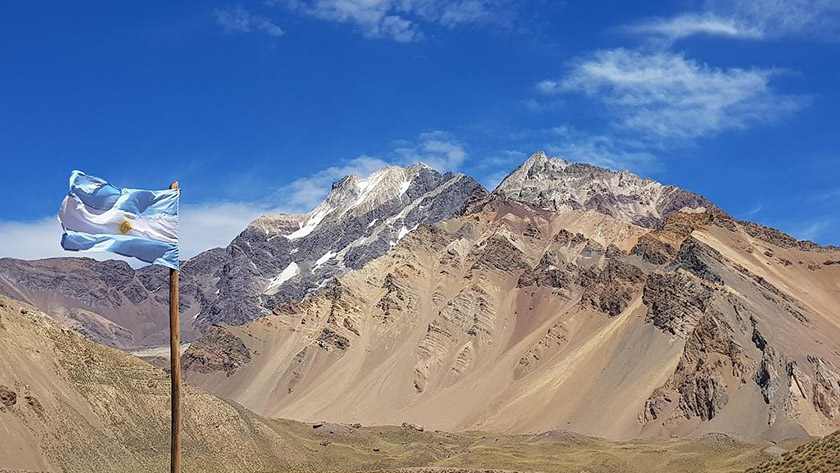 In Argentina, he was joined by a veteran mountain guide, Jon Gupta, who would become his climbing partner for all the remaining climbs.
"Jon's help has been immense. I don't think I would have been able to do it without his help and guidance," adds Steve.
With Jon, Steve started his trek towards Aconcagua Base Camp passing through spectacular valleys. "I loved the place. The views from the Camp 1 at Aconcagua is simply breathtaking. But, it was quite odd as Camp was nearly high as Vinson, which I had climbed a week ago," he adds.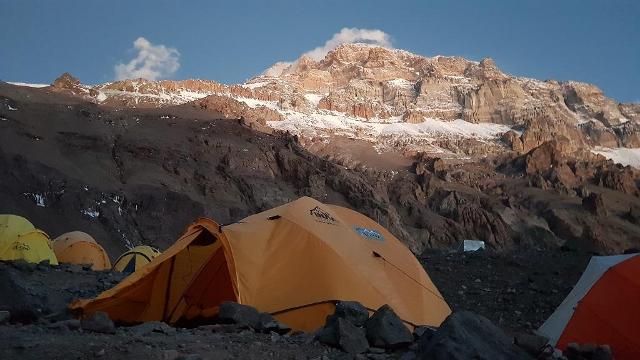 After a few days of acclimatising to the new weather, they walked to the summit. After climbing for six hours in cold weather from camp 2, they reached the summit as Steve ticked another mountain off his list.
"It was great. The views were magnificent, especially the sunrise we saw on our way up," he adds.
As soon as they scaled the mountain, the duo returned to the base camp and enjoyed a lovely BBQ. "That was a good day, but I think we had too much wine," Steve chuckles.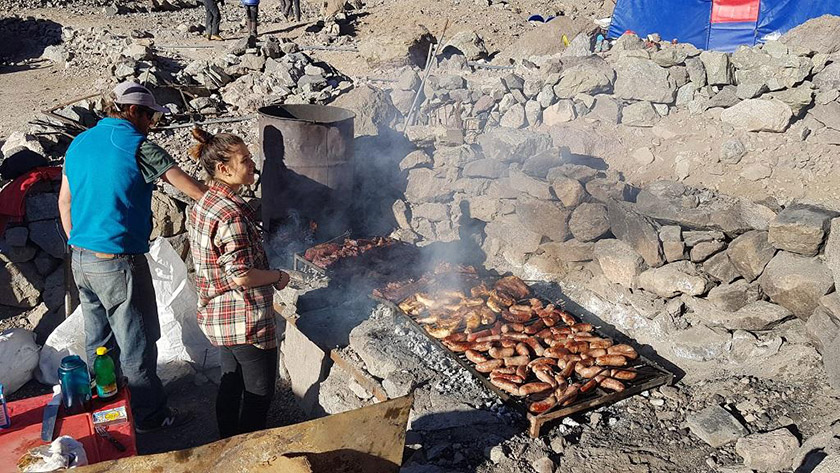 Then, he left for Mendoza from where he would be going to Tanzania (Africa) to take on Mt Kilimanjaro. "It would have been fun to spend some time there. But as we were short on time, we had to go."
However, the trip did not go according to the plan as Steve and Jon got stranded in Chile and had to spend a night in the back of their pickup truck. "That was quite frustrating. That happens when you do not do your research well. Having said that, the view around was amazing, so can't really complain," says Steve.
The next morning they reach Laguna Verde in Chile. "I don't have words to describe that place. It was so quiet, so remote and the best part is that the lake had a hot thermal pool, which was really cool."
The time in the hot spring was ideal before going to the top of the highest volcanic mountain in the world, Mt Ojos Del Salado. "When you are there, why not climb it. And, it would also be a practice for Mt Kilimanjaro," adds Steve who states it was fun climbing Ojos Del Salado.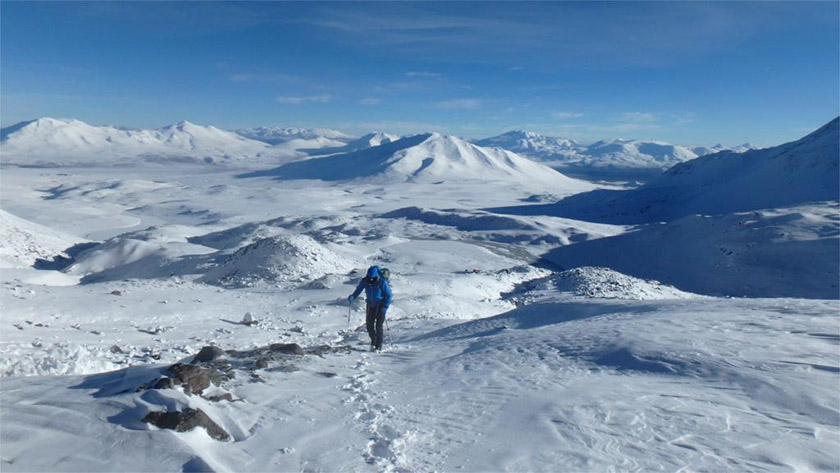 Soon after Jon and Steve summited Ojos Del Salado, they left for Tanzania. "Getting there from Argentina was quite an adventure. There are no direct flights so I had to go to New York, London and Istanbul to reach Tanzania."
After 50 hours, Steve finally reached his destination for the third peak – Mt Kilimanjaro.
"Unlike most mountains which are part of a great range, Mt Kilimanjaro rises out of the surrounding planes, standing impressively all by herself. Maybe that is what makes the mountain special," he adds.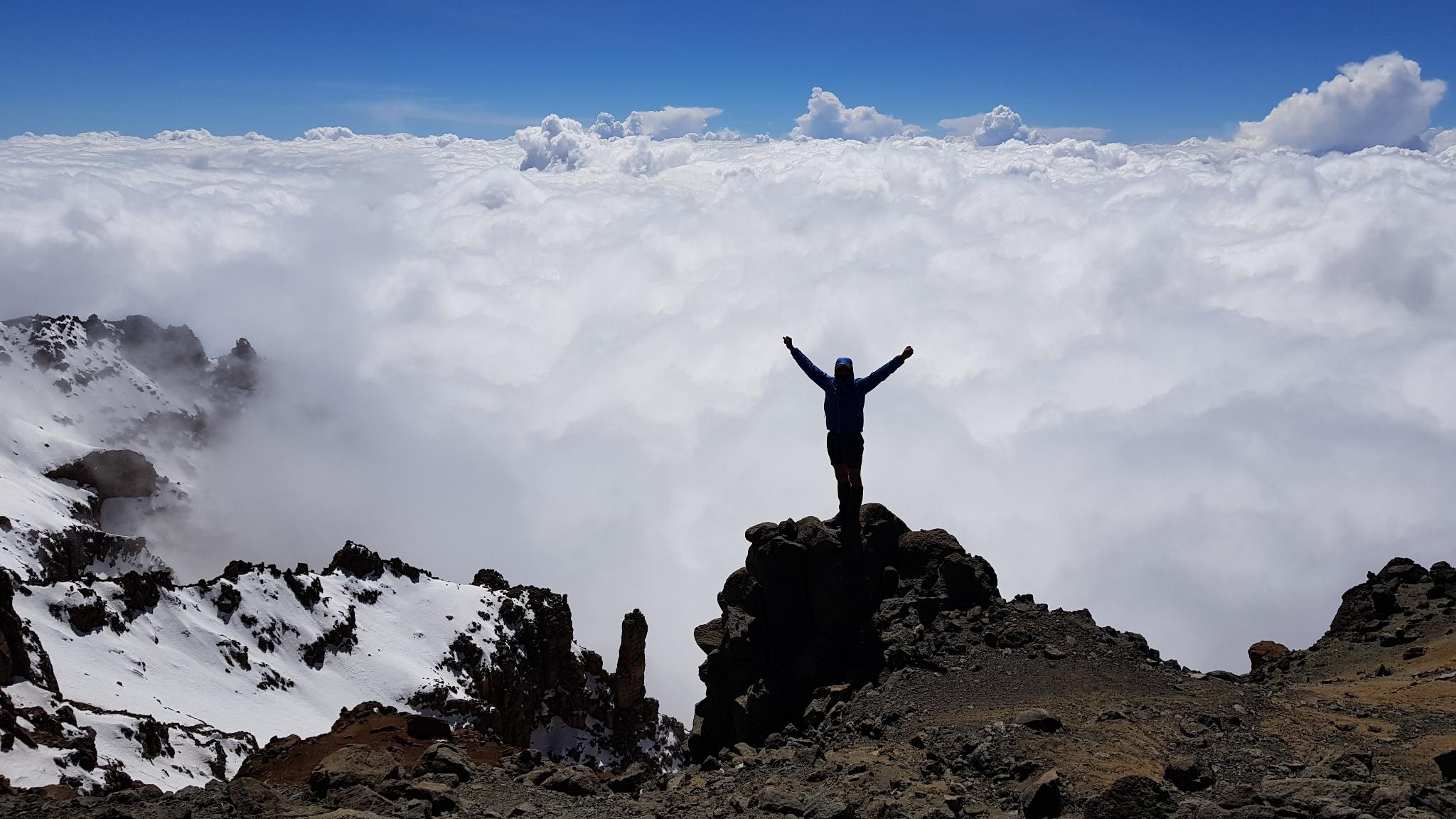 They reached the summit of Kilimanjaro in just three days of arrival. "The weather was lovely and if I look back, I think it was the easiest climb and the fact that we had the summit to ourselves was itself an amazing experience."
After completing Mt Kilimanjaro on February 14, Steve set off to climb Carstensz Pyramid in Papua New Guinea (Australasia). This was an entirely different challenge as both Steve and Jon hadn't climbed this.
Steve and Jon left West Papua on a chopper to go Yellow Valley (Carstensz Pyramid Base Camp).
"It was an anxious few days wait. A group were stuck on the mountain due to bad weather and they were thinking of closing the mountain for a brief period of time. But, we got lucky. As the weather cleared, we were on our way to Mountain Number Four," he adds.
After reaching Yellow Valley, Steve planned to get to the top as soon as possible as he didn't trust the weather around the region. "It was really a different experience climbing Carstensz Pyramid. It was different than other mountains. Not a lot of snow, but very technical to climb," adds Steve.
Even Jon seems to have enjoyed climbing Carstensz Pyramid. This experienced mountain guide says that the climb was exciting and a different experience to other mountains which he had climbed over the years. "It is all uphill and more like a rock climb than mountaineering," says Jon.
"The Tyrolean crossing near the summit might have been the hardest part of the mountain. We crossed that and the summit was right there," says Steve.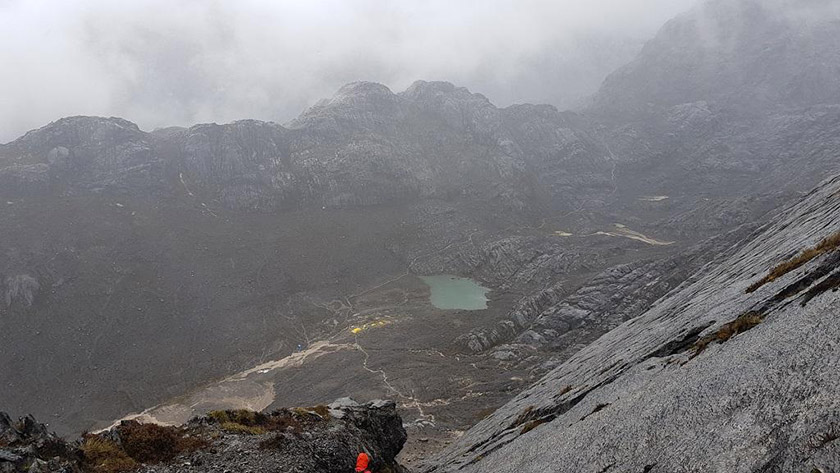 On February 21, Steve completed Mountain Number Four and was just three mountains away from a seven summit world record.
To make sure there were no issues, Steve later climbed the highest point in Australia on March 3. "It was pretty special as I got to climb Australia's highest point with my brother," adds Steve who after that set off to go to Russia to conquer mountain number five, Mt Elbrus.
"As I'd just been to Australia during the summer, Russian winter was quite cold. But it had to be done, and we began acclimatising which wasn't as easy due to the soft snow around the region," he recalls. After a few days acclimatising, Steve summited Mt Elbrus in Russia (Europe) on March 13.
"It was amazing. To be on top of Europe during the winter was quite an experience. It was really cold and the final 1800 m vertical accent was really tough even though we'd just been to Carstensz Pyramid."
With two months to go, there were only two mountains left – Everest and Denali. There was no chance scaling Mt Everest before April. So, Steve headed to Alaska in the United States (North America) to take on Mountain Number six, Denali.
Denali is a relatively easy summit in the summer, but as Steve had left Everest for last he had to summit Denali before mid-April.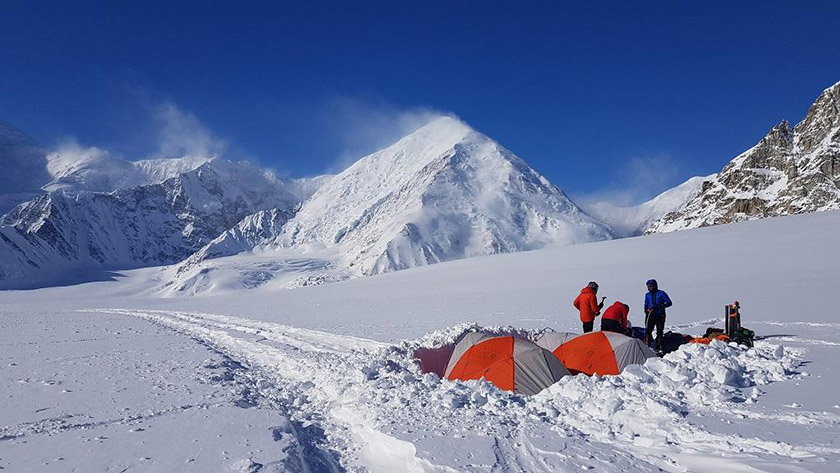 "Our summit of Denali was not easy. It was cold and a self-supported expedition. It was only four of us on the mountain, which meant we had to carry our own loads up the mountain. It was not an easy task," says Steve.
It wouldn't be easy to move the load up the mountain and they had little to no progress pulling the sledges up the mountain, which Steve says was a bit frustrating as they even fell into a few knee deep crevasses along the way.
Every day they gradually got up at a slow pace. Thanks to the deep snow, they reached up to 3500 m; 1500 m short of the summit.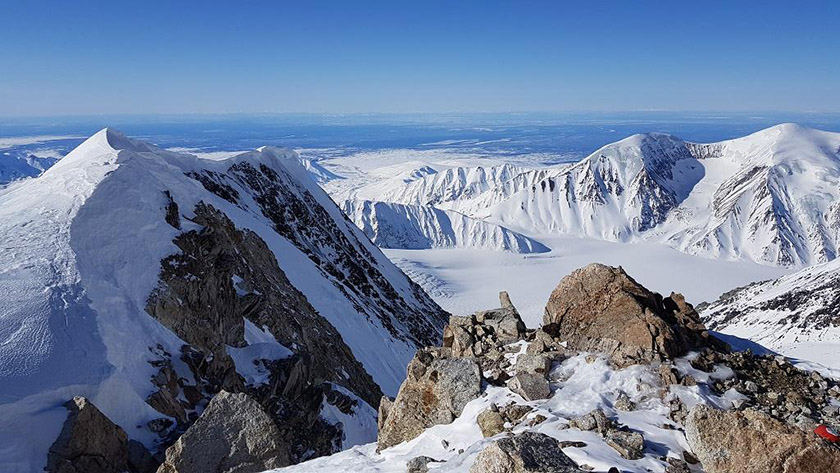 "When I think back, it was quite fortunate to have such a good team with me. If not for Chris, Rob and Jon, I do not think our Denali summit would have succeeded," says Steve.
But, as they gradually got up the mountain, the weather started to change and things started to look bleak. "It wasn't fun waiting in our tents for the weather to clear. And, with temperatures dropping below -40 degree C , it was quite a hard few days waiting to the summit," he adds.
Their first week was quite nice but the second was anything but attainable. The winds were blowing vigorously and the entire project looked in doubt. At the end of the second week, they got a 24-hour window when the winds would calm down. That is when Steve decided to go for it.
"I was scared because we were going to be summiting during the night that made the project equally challenging. That is why after we reached the summit at 10:00 pm, I felt relief like no others as now there was only one mountain between me and the record."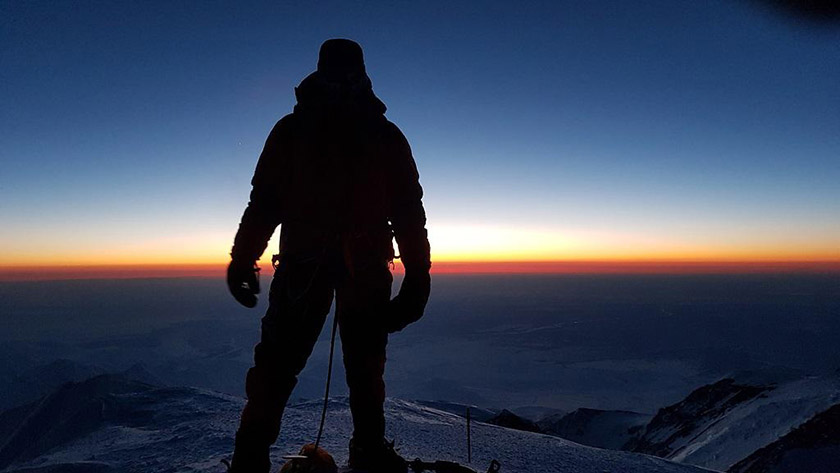 The Everest mission
After spending few days at the mountain, Steve and Jon left for Nepal (Asia) to tackle their final hurdle – Mt Everest.
Steve reached Kathmandu on April 11, which gave him enough time to get to Mt Everest Base Camp early and acclimatise.
"I reached Lukla on April 15 and trekked towards the base camp. I even met Reinhold Messner on my way to Tengboche. He was there to shoot a documentary of some sort," adds Steve.
Most of the climbers had already reached the base camp by then. Steve reminisced his struggled to find his camp. "There were too many people around the area. Nonetheless, we soon found Tim Mosdale whom I had met while climbing Mt Ama Dablam with Jon in 2016."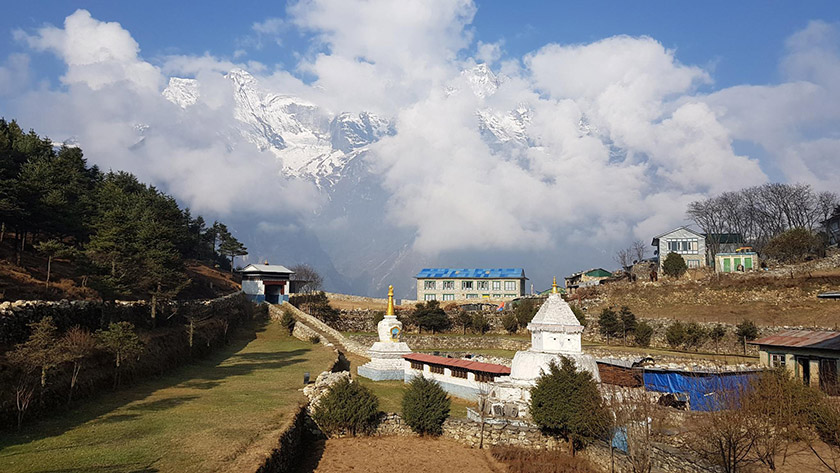 During the climbing season, all groups have their own setup. Some are elaborated and some are basic. The one Steve was staying in was not as elaborated as others but was good enough, according to Steve.
At the base camp, Steve did everything to keep himself fit including climbing the Kala Patthar six times. "That was fun. I used to walk around a lot. There was not much to do apart from waiting and keeping yourself fit," he adds.
Gradually, the acclimatisation process started as climbers started to arrive. Jon and Steve made a few visits to Camp 1 and back. After a week at the base camp, both of them along with their Sherpa, Pemba, headed towards Camp 1.
As the rope fixing teams laid down ropes, the three of them climbed with them giving a head start to most of the climbers around.
"Acclimatising did get easier gradually. There were times when I used to come back to base camp from camp 1 and even visit Dingboche where my family came to visit me. It was good to see my sisters and father before I set to climb the highest mountain in the world," adds Steve.
The waiting game was strong for everyone at Everest this season as everyone waited for the weather to get better. In order to kill time and make the most of their time there, Steve and Jon attempted to climb Nuptse.
"Nuptse is a tough peak and I thought it would be a perfect practice run for Everest. But we know it would be tough at Nupste as it had not been summited for the last five years. The reason I was not hell bent of scaling it," he adds.
They nearly did summit Mt Nupste while falling around 200 m short of the summit as they did not want to risk an avalanche.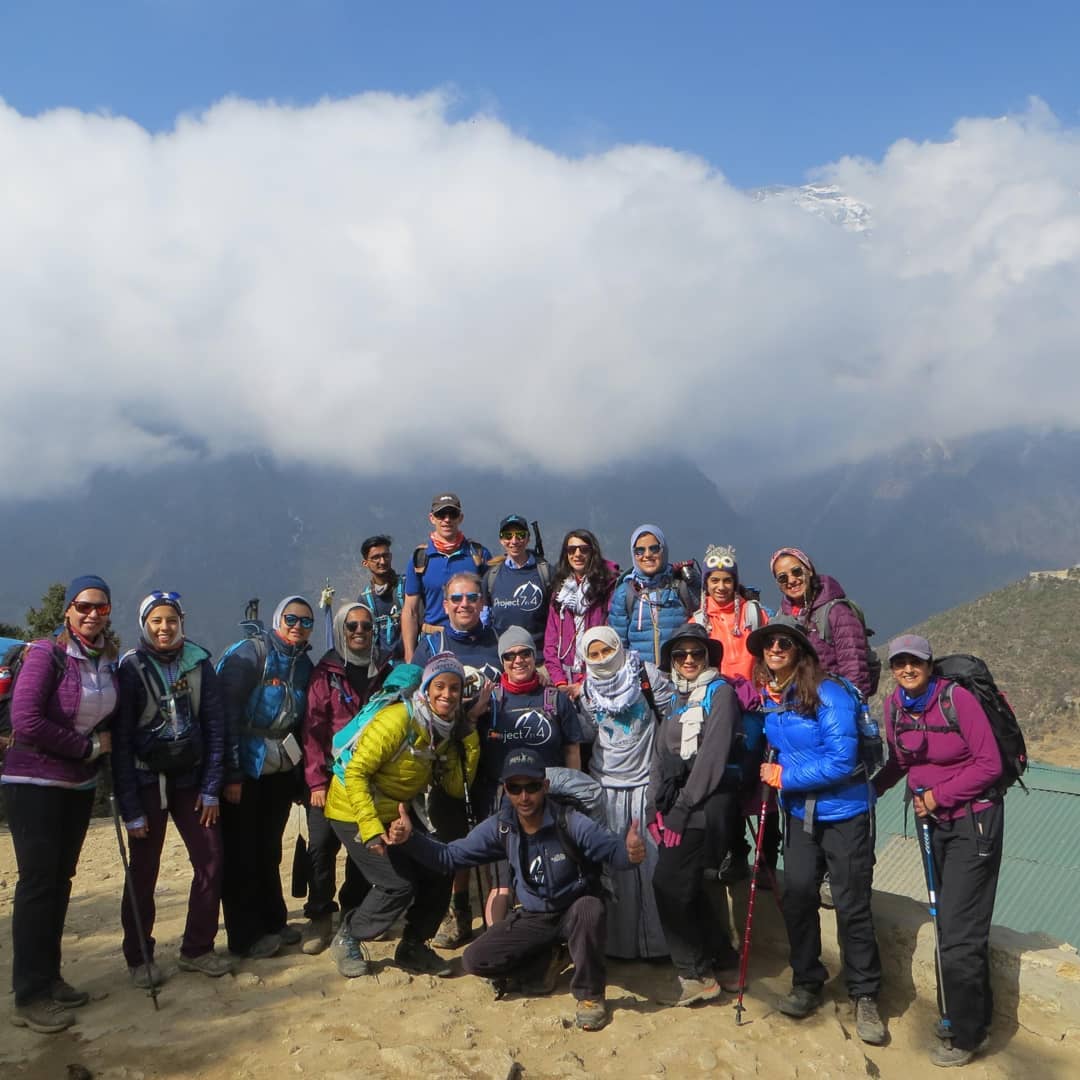 "I was quite disheartened after returning from so close but I didn't want to lose focus on my main goal. So it was all right, I guess," he says.
Three weeks moving from base camp to camp 1/camp 2 and back was quite tiring for Steve–not physically, but mentally. When you are doing your last mountain, one does get a bit restless. The weather started getting better after three weeks and things started to move at a good pace.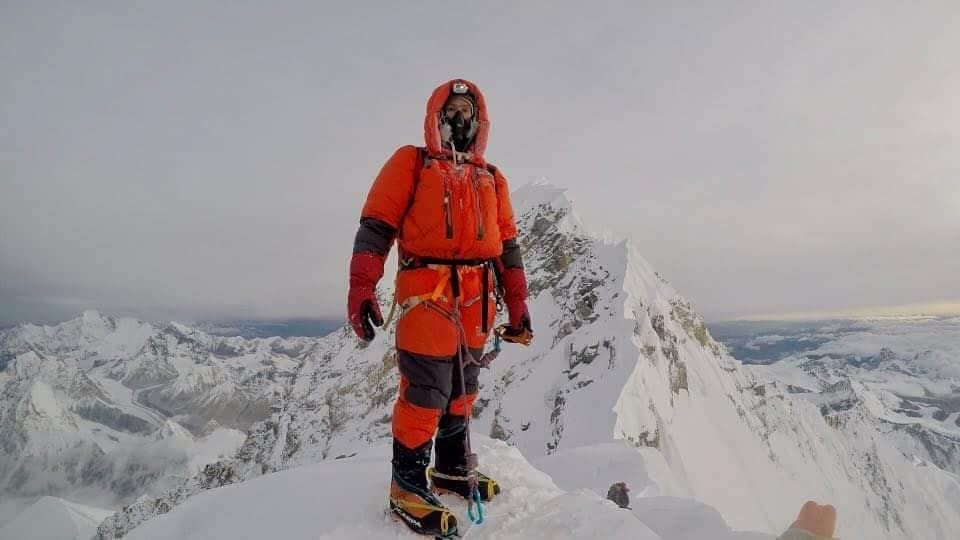 "We started going up camps just behind the Sherpas who were fixing the ropes. If I look back, the fourth week was when it all started to go as per the plan. I had around two weeks to complete the record. As we moved to camp 3, I had the summit within touching distance because the Sherpas had just reached the summit fixing ropes."
Finally, the mission is over!
On May 14, Steve completed his mission to climb seven summits within four months, and he did it with a few days to spare.
"It was an unbelievable moment. I was short of words. It was a very satisfying moment. I could not have done it without support from family and Jon," he adds.
After the summit, Steve, Jon and their Sherpa came back to camp 4 from where Steve and Jon got the idea of summiting Lhotse.
"We had not planned it earlier, but as we were there and had the permit, we thought why not? Hence, we set off the next day to complete what they call the high double," he says adding that this was the most memorable climb of his project.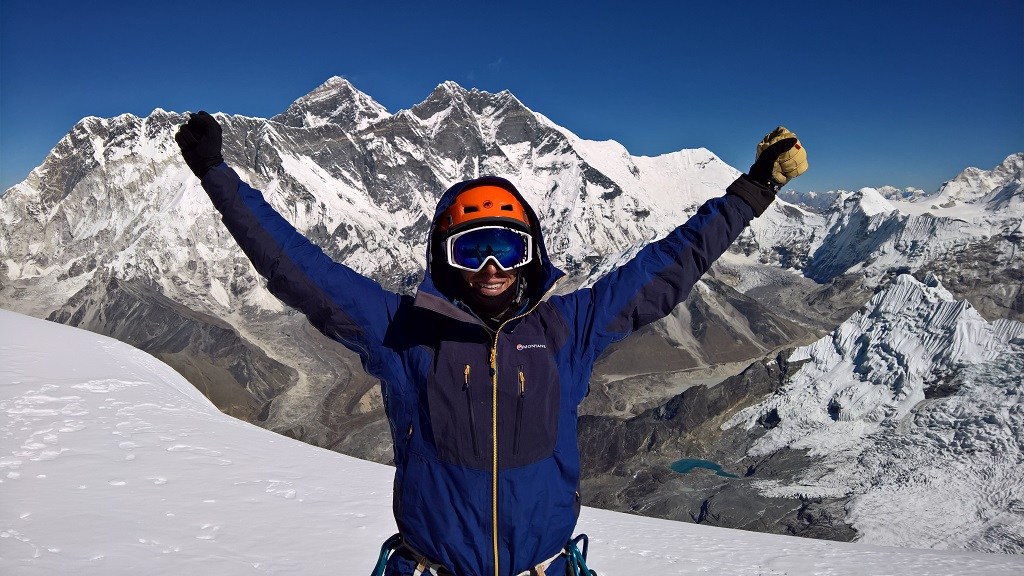 "The pressure was off, and I enjoyed it so much. With that summit, I knew it was time to get back," he continues.
Steve does feel that he will miss the mountains. "It has been a large part of my life and I will definitely miss it. Especially, the people around the mountain without whom this whole project would never have been a success."
After a few days in Lukla, while waiting for flights to get back, he finally got a helicopter back to Kathmandu. He was overwhelmed to get a small reception by the local media.
"It was good to be back in Kathmandu and get to sleep in a comfortable bed. I just wanted to go home now," he says adding, "It has been a long four months for me travelling across the globe, but for now, I am looking forward to being back in Perth and relax for a brief period of time."
Photos: Steve Plain