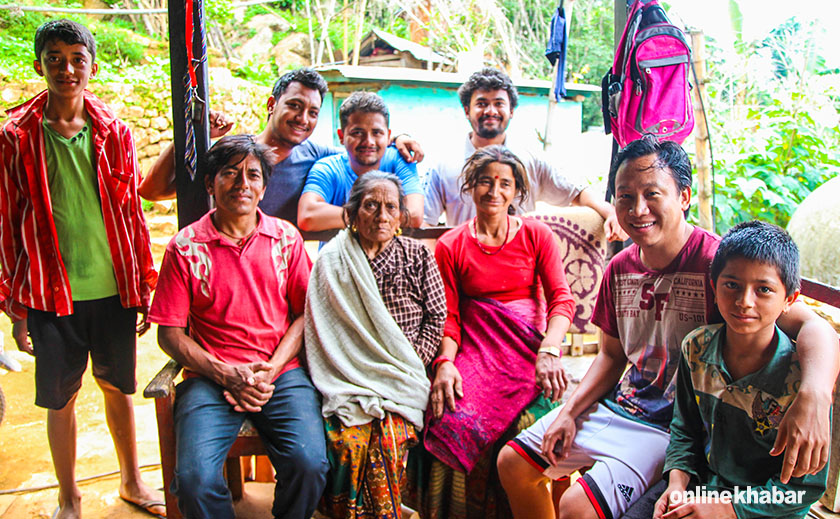 Bin Bahadur Kunwar (second from left) with family and friends in Simichaur. The author sits third from the right. Photo: Author
My idea of rural Nepal was mostly based on the inaccurate pastiche drawn from films and TV shows and whatever little experience I have had on my trips to Pokhara and Chitwan. I had never been to Gulmi. More importantly, I had never experienced life in rural Nepal.
But recently, I had the chance to live with a family in Gulmi, Tamghas, as part of a programme called Leading Rural Enterprise Innovation (LREI). LREI is conducted by Nepal Leadership Academy to help rural entrepreneurs recognise challenges and accelerate growth.
As part of the 40-day programme, I stayed with Bin Bahadur Kunwar's family in Simichaur. Bin dai owns 25 ropanis of land where he mainly grows seasonal vegetables.
He has a thriving business and a vision to match for it.
A major portion of Bin dai's farm has been set aside to grow cucumber. The cucumber from his farm, which goes by the name of 'Bhaktapure kakro', is especially on demand in the region. This variant is differentiated from the Indian imports in its fuller body and a crisper, juicier texture. Along with cucumbers, he sells his produce that includes bitter gourd, long melon and chillies to markets nearby and as far as Bhairawaha.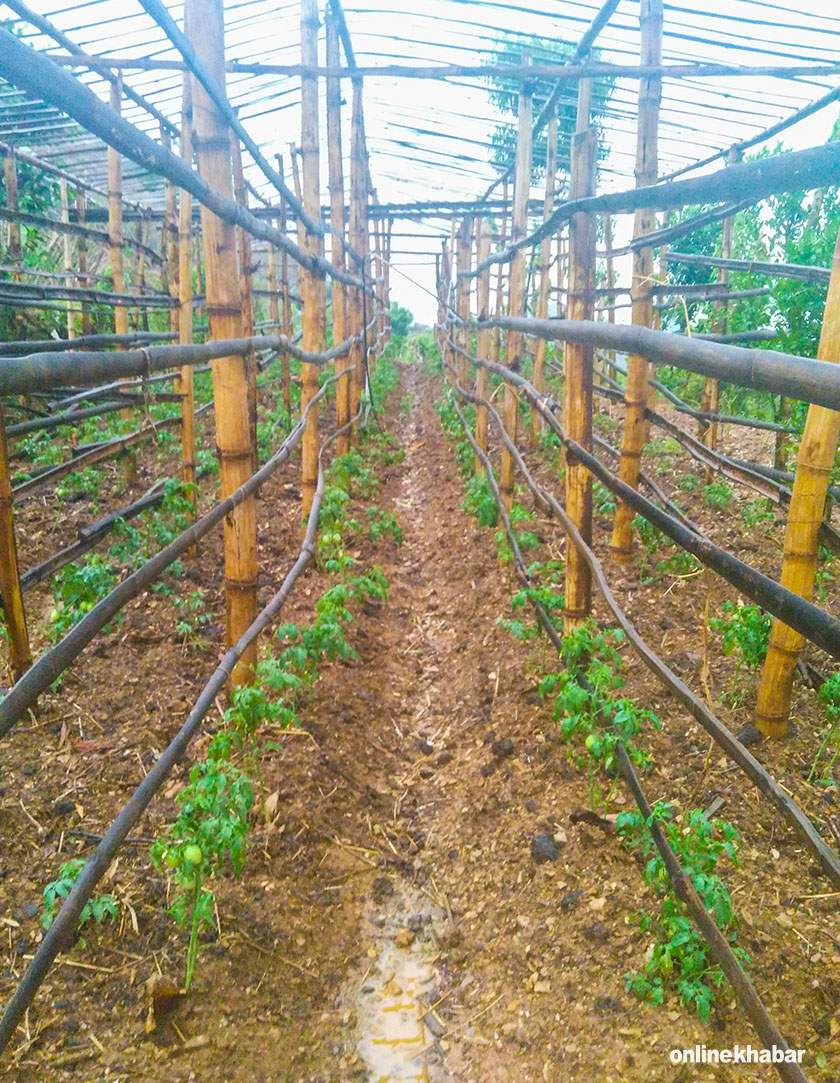 The dearth of labourers and spotty resources for irrigation has stunted growth. Bin dai's entrepreneurial spirit, however, remains unfazed.
But even with the close proximity to a major market and an ever-rising demand for his produce, half of Bin dai's farm remains uncultivated. In Simichaur, like most part of Nepal, almost all of the working population has left town to look for opportunities elsewhere. The dearth of labourers and spotty resources for irrigation has stunted growth. Bin dai's entrepreneurial spirit, however, remains unfazed.
After long days of work at his field, Bin dai and I would talk about everything. His three children, wife and mother make up his family. All of his children are being educated in a boarding school nearby. The sprightly children are no match for the laborious field work. During some evenings, I would hear them talking about shifting to Bhairahawa, the nearest city and a promised land.
In exchange for my English lessons, the children would show me around the village during their day off from school. We would jump from the edges of the terrace fields only to land on a different one. On days when no one was home, Bin dai would make me keep guard for the menacing monkeys. It was because of moments like these that I didn't miss my home at Maharajgunj. Bin dai's humility and the legendary Nepali hospitality that I had only heard of made me forget Kathmandu during most of my stay.
What made my stay even more fulfilling was seeing Bin dai's resourcefulness.
Tamghas had not received any rainfall for the past eight months at the time I was there. The nearest water source from Bin dai's field is 200m away. Adding to the woe is the steep location of his field, which rests in an incline of nearly 100 feet. Vegetable production from his farm has gone down by half this year compared to the last year.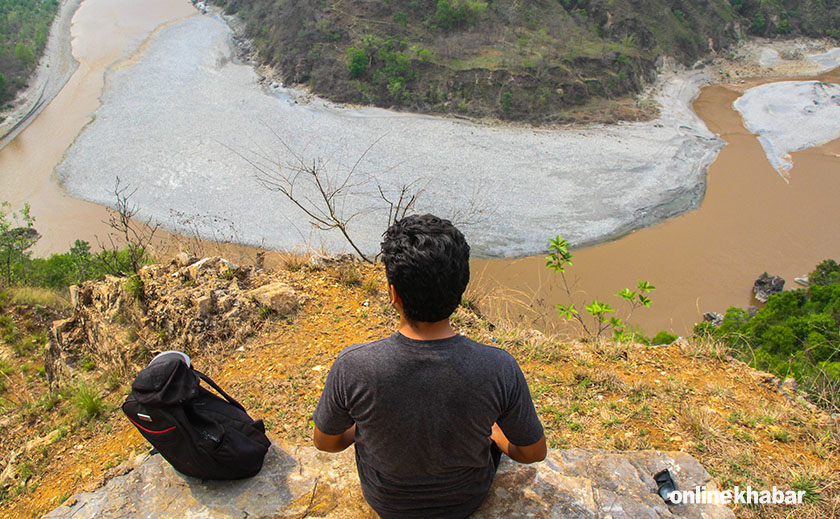 Seeing this, Bin dai has proposed a solar water lifting system to the villagers because the initial investment of Rs 5-6 lakhs is something he alone cannot arrange. But as most families in Simichaur are mainly dependent on remittance, the proposal of investing in agriculture was not met with warmly.
Bin dai, however, clearly is not deterred. He built a small artificial pond to collect rainwater. During monsoon, the pond is a temporary fishery. It is because of ideas like these, the need and more importantly a will to adapt to challenges, that rural entrepreneurship is thriving in Nepal.
After returning to Kathmandu, I occasionally remember Bin dai making trips on his motorbike with hundreds of kilograms of vegetable to Bhairahawa. The weight of his vision may soon be too big to be handled by it.
(Nripesh Rajbhandari is a second year MBA student at King's College. He lived with a family in Gulmi for 40 days as part of Leading Rural Enterprise Innovation.)
***
Also read
In Nepal, I learnt what happiness truly means, says Japanese youth ambassador