Prince Henry Albert David of Wales, Harry, visited the historic city of Patan today. The Prince, who is in Nepal for a week, received a warm welcome from the people of Patan. Candid photos the prince showed that he was at ease interacting with the people. Here are four hand-picked photos from the day:
1.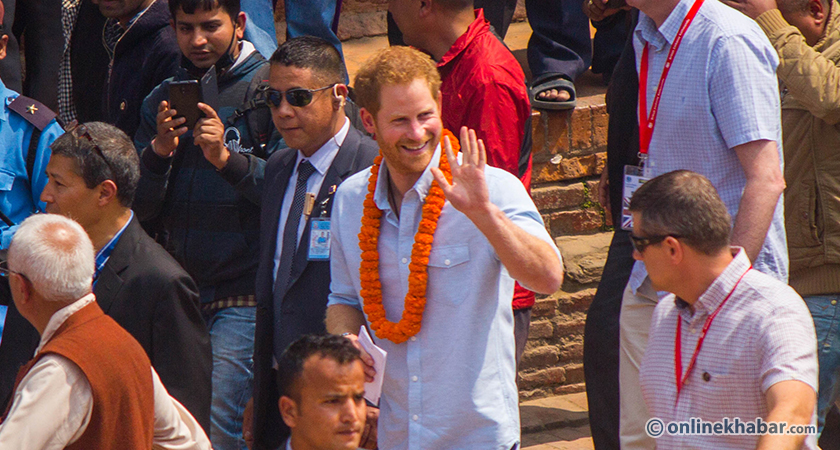 The British prince was all smiles during the visit to Patan With his orange garland, he stood out from the rest of the people. He passed through the historic palaces waving to the crowd that had gathered to see the prince in person.
2.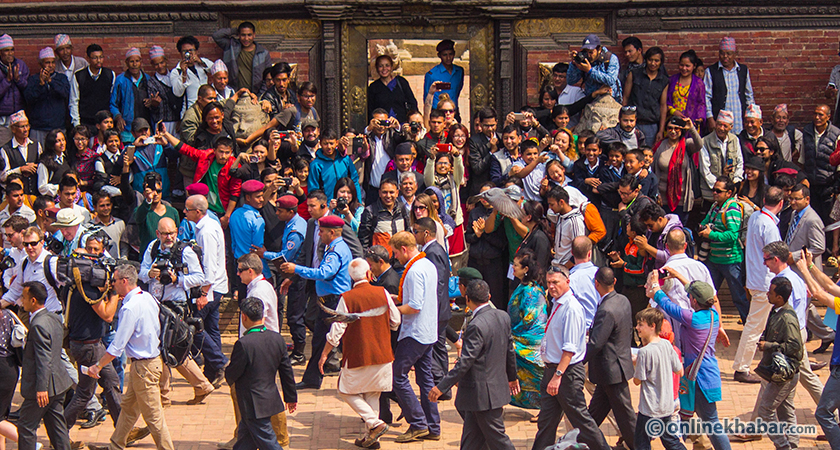 It is not often that a royalty from one of the world's most admired families shows up in Nepal. But when he does, the everyone wants a souvenir photo.
3.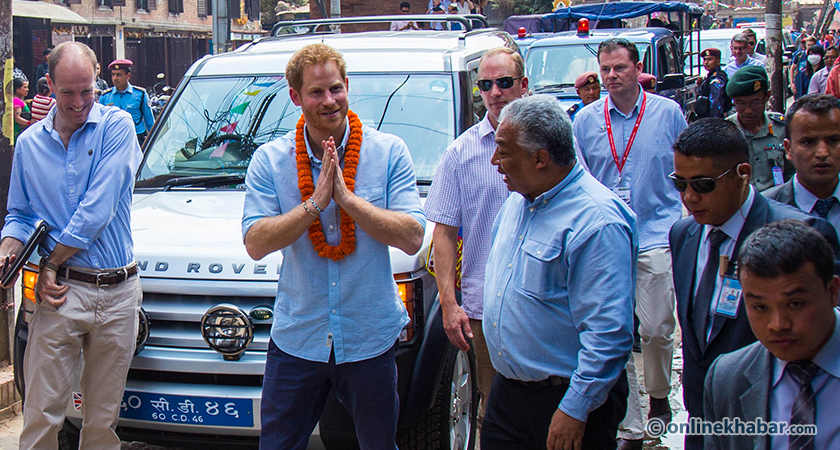 Where ever the prince went, he started things off with a 'namaste'. The prince seems have taken a lesson or two in Nepali before coming to Nepal!
4.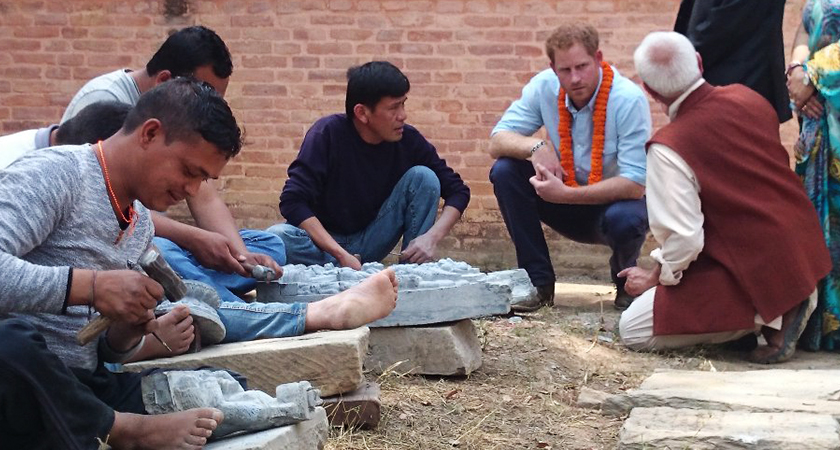 The prince was not just all smiles, he was all ears too. He listened to what the local craftsmen had to say, and he himself tried carving wood, much to the amusement of local artisans.