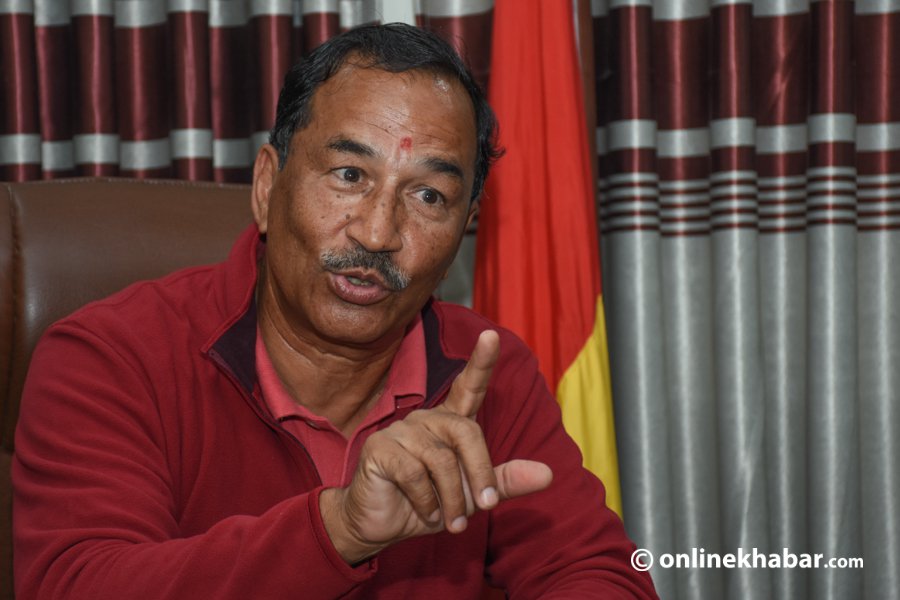 Kathmandu, April 10
Rastriya Prajatantra Party leader Kamal Thapa has demanded that the government consider his party's demands for reinstatement of Hindu state and referendum on federalism seriously, warning neglecting them will result in the third people's movement in the country.
"I would like to tell the ruling party that," Thapa says in an interview with Onlinekhabar, "If you do not address our movement, which is just like a small flame of fire now, on time, I think it can also develop as the third people's movement."
The former deputy prime minister, however, maintains that his party will follow constitutional means and mediums to put pressure on the government.
"We have tried to move ahead through the path of people's pressure and verdict, through constitution amendment. Otherwise, we could have declared it long ago if that had been enough."
Thapa says he is confident that the party will strengthen its agendas though its presence in Parliament is nominal now.
He adds that the government's suppression of the RPP protest programmes two days ago signified that the government is intolerant of dissident voices.