If you have lived in the Kalimati neighbourhood of Kathmandu, you would know the go-to place for all your medication. SM Pharma, which has been around for over three decades, has become a landmark in the area.
Sabi Singh and her brother Sanjeev now run the pharmacy, but with a twist. The public health graduate and IT professional have teamed up to leverage their family's extensive knowledge of the industry and the network they built over the decades.
The duo has started a company that delivers medical supplies to your doorsteps.
"When Sanjeev and I were growing up, we would help out our dad at the shop," remembers Sabi, who is now the CEO of Online Ausadhi Pvt Ltd. "We used to come to the store whenever we had time," she adds.
Sabi and Sanjeev spent their childhood surrounded not only by medicine of different types, but also patients with different diseases. "Back then drugstores such as SM Pharma were not just medical shops. People were too shy to visit the doctor for any ailment. They would rather visit the nearest 'medical' hall to get a pill or two for their pain," says Sabi.
The brother and sister did not have to make much effort to understand the medicine trade in the city, it came to them naturally.
While in his final year of college, Sanjeev had to work on a project to demonstrate his IT skills. What he prepared came as no surprise to the family. "I prepared a software to manage the inventory of a drug store," he adds. "I had understood the problems a drug store faced in managing inventory. We would not know how much quantity of each medicine we had, and when our stock of a certain medicine was empty. The software was designed to keep track of that."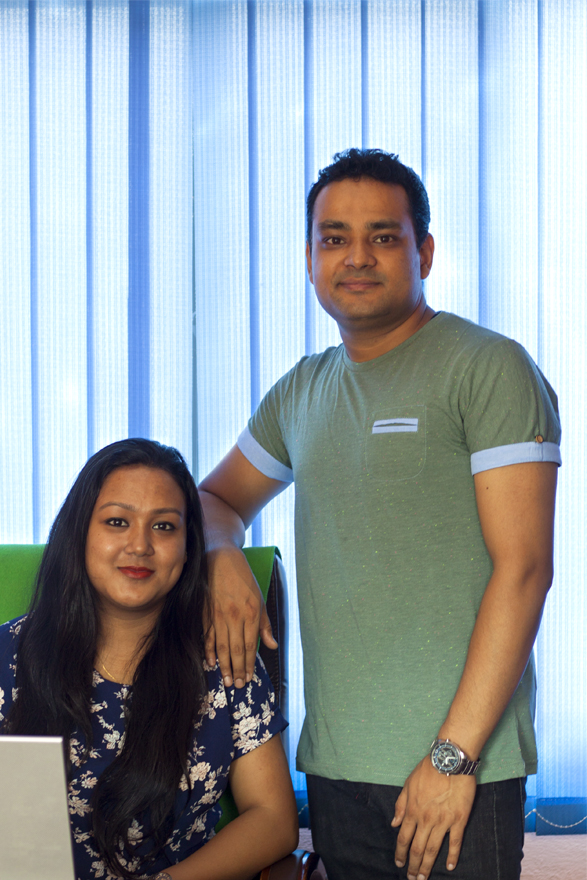 When their dad Surya Man Singh passed away a few years ago, the pharmacy business was already in 'auto-pilot' mode and did not require much attention from the siblings. Sabi had started working for the Department of Health Services while Sanjeev was working for an IT company.
The idea of an online store for medicine, however, did not come to their mind. It came unplanned. "I was having a conversation with my co-workers about the project I did in college to prepare a software to manage a drug store," shares Sanjeev. "That was when someone suggested, why not open an online medical shop?"
Sanjeev toyed with the idea for a long time, and talked about it to his sister. Sabi was immediately interested. "When we started, online businesses were the talk of the town. You could buy clothes and electronics online, but there was no website that would sell medicine," she shares.
Soon, everything started to fall in place. They realised that they had the network to get almost all types of medicines available in Nepal, and that too within a short period of time. Sanajeev worked on the software for the new business.
Within a few months, the duo registered a new company and filed for permit to start their online medicine delivery service. "When we filed for the permit, there was no option for us to enlist ourselves as an 'online medical store'. So we had to register as a medical store," remembers Sabi. That meant Online Ausadhi had to open a new shop somewhere to comply with the regulations which are complicated because medicine trade is highly regulated in Nepal.
"The law does not say we cannot sell medicine online. So it is legal to sell medicine online," Sanjeev clarifies.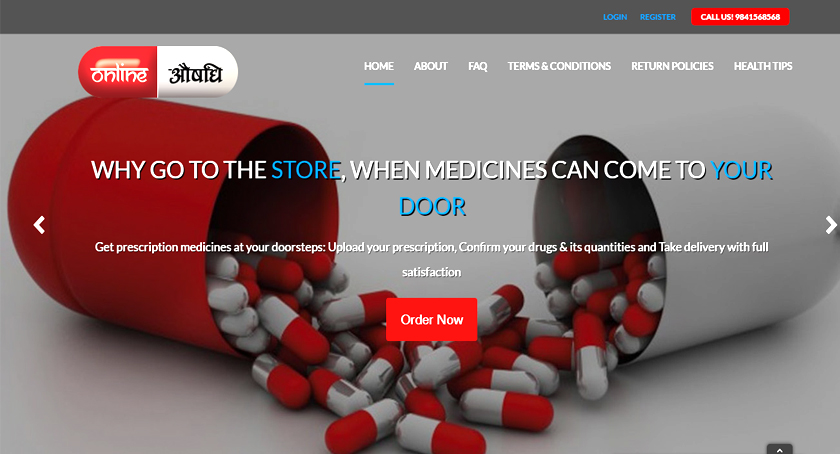 So how does Online Ausadhi work?
If you want to buy medicine from Online Ausadhi, you have two options. You can either register yourself on their website, or send them a message on their Facebook Page, or call them on 9841 568 568. You will need a copy of your prescription to get your medicine. According to the company, the medicine will be delivered within 48 hours. Medicine worth over Rs 500 is delivered free of charge.
The service has been used by many people who have found themselves in difficult situations. For example, there was a case that Sanjeev and Sabi will always remember. "We got a call from someone who said his address was Patan Hospital. He ordered some surgery-related stuff and when we delivered it to the person, we saw that he was one of the patients lying on bed!"
The man had just had an accident and was lying on bed, and the doctor had asked him to get medicine for himself. But he did not have the means to do it.
In addition to selling medicine online, the company also maintains a record of its customers. This has come in handy many a times as most of the clients buy medicine for their family members, and not for them. "We called one of our clients to inform him that he needs to replenish his mother's medicine stock," says Sanjeev.
But the client insisted that he had enough medicine and it wasn't time yet to buy more. "But later, he talked to his mom and found out that she had forgotten to take the medicine," he added. "That is when we realised the value of the notification system."
During their one year of selling medicine online, the siblings have realised that it is areas outside Kathmandu that need their services the most. "There are many people who come to Kathmandu for a checkup, and are prescribed medicine for their ailments," says Sabi. "They have no option but to come to Kathmandu just to get their medicine. The whole process is time-consuming and expensive," she says.
That is why Online Ausadhi wants to provide services outside Kathmandu as well.
These days, their office is in Baafal. They do not have a big sign board outside their office. But just like the SM Pharma was famous among denizens of Kalimati, Online Ausadhi will soon become a household name among netizens of Kathmandu, and eventually Nepal, the duo hopes.