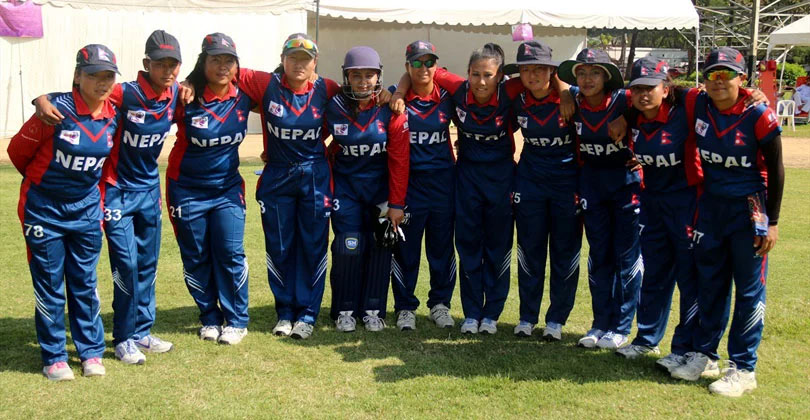 Kathmandu, October 27
The Nepali team for the ICC Women's World Twenty20 Qualifiers (Asia region) has been announced on Friday.
Rubina Chhetri leads the 22-member team.
The players were selected from 44 women who were shortlisted on the basis of their performance in various matches played in past one year. They were brought to play at the TU Cricket Ground since Tuesday for the selection.
ICC representative Aminul Islam, Nepal national cricket team coach Jagat Tamata, women's team coach Samsan Thapa and captain Chhetri had selected the player.
The squad includes Chhetri, Sita Rana Magar (Vice-Captain), Jyoti Pandey, Sarita Magar, Neri Thapa, Roma Thapa, Indu Barma, Karuna Bhandari, Sonu Khadka, Shobha Aale, Nitu Bhandari, Alis Chhetri, Kabita Kunwar, Biju Budha Magar, Saraswati Chaudhary, Laxmi Chaudhary, Ritu Kanojiya, Sangita Rai, Anjali Chand, Kajol Shrestha, Rekha Rawal and Sabnam Rai.
The Qualifiers will be played in Thailand.