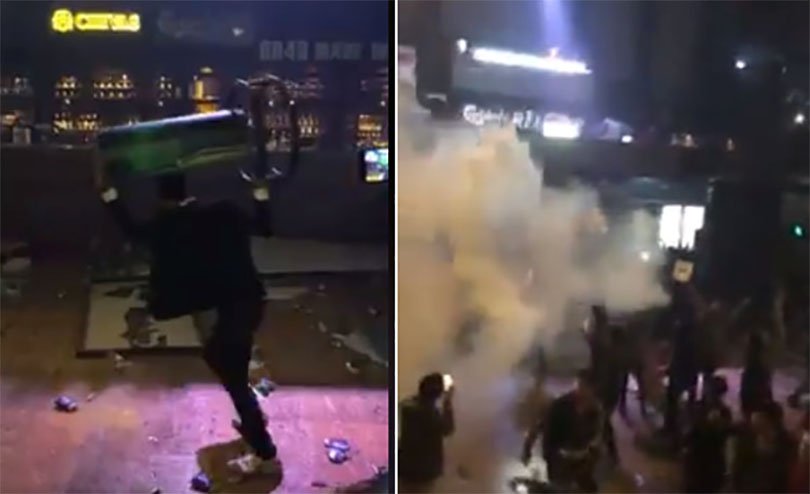 Kathmandu, December 14
Police have arrested eight people, including the operators of the Kathmandu nightclub where famed international DJ Marshmello was to perform on Wednesday night.
According to police, the arrested are: Jayan Shrestha, Mayank Khadka, Bishal Dangi, Milan Dangi, Prithu Banskota, Rajeev Maharjan, Akash Neupane and Ritesh Marwadi.
Metropolitan Police Crime Investigation Department chief SP Dibesh Lohani said that the operators of Club Deja Vu were arrested for 'overselling' tickets. He said that although the club can accommodate only 3,500 people, it sold tickets to 7,000 people.
The arrests come a just a few hours after fans vandalised the nightclub after organisers for the event announced at 1 am that Marshmello had cancelled the show. However, the owners of the club have not filed a police complaint about the incident.
According to police sources, fans who bought tickets for the show have approached officials demanding that the club be made to compensate for the cancellation.
Marshmello, meanwhile, on his Facebook post said that he had fallen ill and the doctor had ordered him to rest for the night.