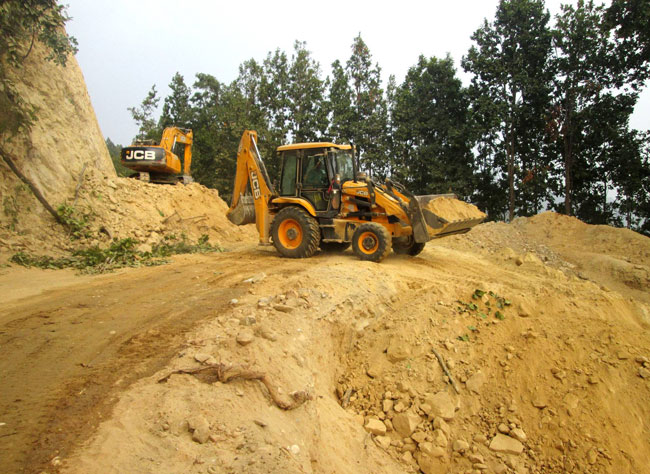 Dang, December 26
Local people have upgraded the road connecting Baghmare of Dang district with Salyan district by collecting funds on their own.
Using local funds, they have built the two-kilometre road that connects Garulani and Baseni. For the project, 10 households donated Rs 24,000 each, Man Bahadur KC, a social mobiliser, informed.
The local people called VDC office concerned, NGOs and political parties for assistance. When their request fell on deaf ears, they raised funds and upgraded the road.
The newly-built road will save crucial time in rushing sick people, including pregnant women, to hospitals. Not that alone, the local people will be able to take their farm produce to markets.
Udi Ram Bali, a local, said locals cultivate potatoes, lemon, ginger and off-season vegetables. The road will help locals find markets for their farm produce, he said.
This road will benefit the people of Baseni, Gajure, Gahunkhore, Torikhuti, Ekrate and Baijarkhuti.
RSS