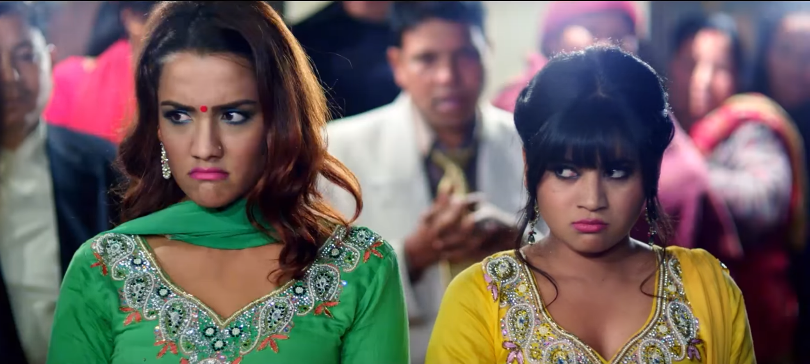 Forget for a moment that debut director Nilu Doma Sherpa's How Funny is headed towards big revelations (it surely begins that way with the disappearance of a young heiress and few other girls). Forget that its a 'whodunit' movie, a procedural drama which rests entirely on the revelation of its perpetrator's identity.
If you find yourself asking who the bad guy in How Funny is, then you are missing the point of the movie entirely. It is instead, one part underdog movie and one part coming-of-age comedy about two young girls. And albeit a little messy (more on that later), yes, it is funny.
To say that most humour in the movie comes from the effortless rapport of the two leads (Priyanka Karki and Keki Adhikari) and them just 'being' – gliding and reveling past the movie in a steady haze of stupidity that is charmingly funny – is a testament of these actors' skill.
Like the veritable character Tej Bahadur Rai (of CBI or CIB, he seems confused) played by Dayahang Rai, struggling to catch pace while talking, the movie takes a while to hold on to its premise.
Unable to solve the mystery behind the disappearance of Heera Samragyee (Nisha Adhikari), Inspector Tej Bahadur Rai hires two village girls in the hope of cracking the case with their help. Although initially thrilled with the offer, Pushpa (Priyanka Karki) and Ramita (Keki Adhikari) have aspirations of their own which may hinder the investigation altogether.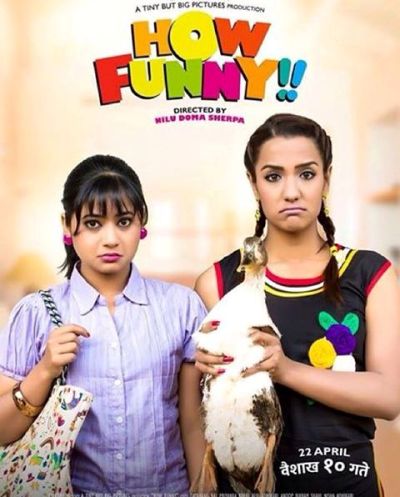 To say that most humour in the movie comes from the effortless rapport of the two leads and them just 'being' is a testament of these actors' skill.
How Funny is essentially a long skit. It flows in a similar fashion of an episode of a long-running tv sitcom which uses its already familiar set of characters to extract humour from comic situations. And this is not entirely a bad thing.
It is instead telling of director Sherpa's grasp of her characters and the movie's tone. For one, the leads are kept simple to be able to familiarise with the viewers instantly.
Interestingly, there are underlying bouts of feminism (how much of this is autobiographical can be debated) in the story, some of which are passed as jokes. Others seem a little forced though (even didactic) in this otherwise breezy comedy.
Given that these undertones talk of a much larger issue, why force it in a movie which already has two strong females as lead. It seems out of place especially when their idea of getting deeper into the investigation entails changing their outfit in matching overcoats and hats with eyeglasses for accessories.
***
Also read
'Fan' movie review: Madly inventive but not without its flaws
'Nai Nabhannu La 4' movie review: An unholy mess
'Dreams' movie review: Sweet Dreams!