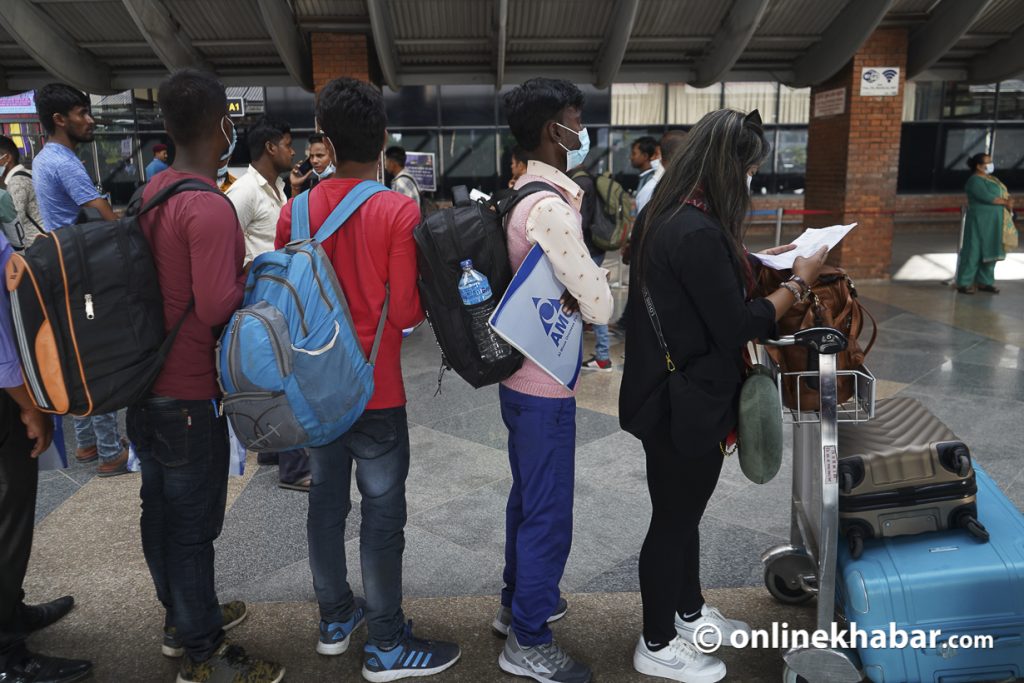 Kathmandu, May 21
Over 600,000 people in Nepal have left the country for foreign employment over 10 months of the ongoing fiscal year 2022/23.
According to the Department of Foreign Employment, 660,255 people have obtained employment permits to work abroad.
The number, which had gone down due to the pandemic, is soaring to a record number this year as there have been times when around 70,000 people have left the country in a specific month.
Out of the 660,225 people, 421,279 obtained new work permits while 244,996 renewed their work permits to work abroad.
According to the department, Nepalis are going for employment in Malaysia while the demand from the Gulf countries has gone down a bit.
In April alone, 14,637 people left for Malaysia while 10,230 left for Qatar, 9,487 left for the UAE and 8,681 left for Saudi Arabia.