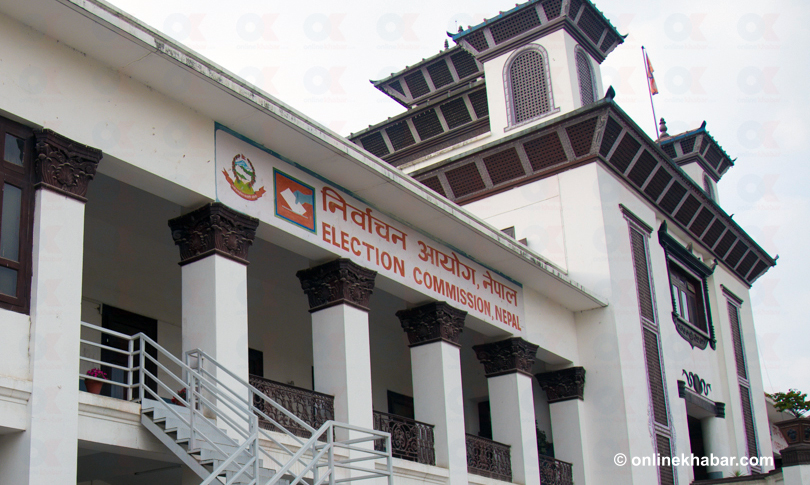 Kathmandu, October 30
Chief Election Commissioner Ayodhee  Prasad Yadav has told the Supreme Court that the poll body has already started printing separate ballot papers for the provincial and federal parliament FPTP seats.
In a written statement to the court, Yadav said that the government press, Janak Educational Materials Centre, has already started printing ballot papers as per the SC's earlier order.
Yadav has also urged the SC to scrap a contempt of court filed against the commission.
****
The Election Commission says it will furnish the Supreme Court with a clarification on its preparations about printing separate ballot papers for first-past-the-post elections of provincial assemblies and House of Representatives.
Earlier last week, the Court had ordered the Commission to print separate ballot papers for different legislative bodies and inform the court about steps taken to ensure that.
Following the week, the Commission has already decided to print separate ballot papers, clarifying it will not affect the polls scheduled for November 26 and December 7.
Commission's spokesperson Nawaraj Dhakal says the Commission's response will cite that the constitutional body respects the court order and its sentiments.
Earlier, the Commission had consulted Attorney General Basanta Ram Bhandari to prepare the response.