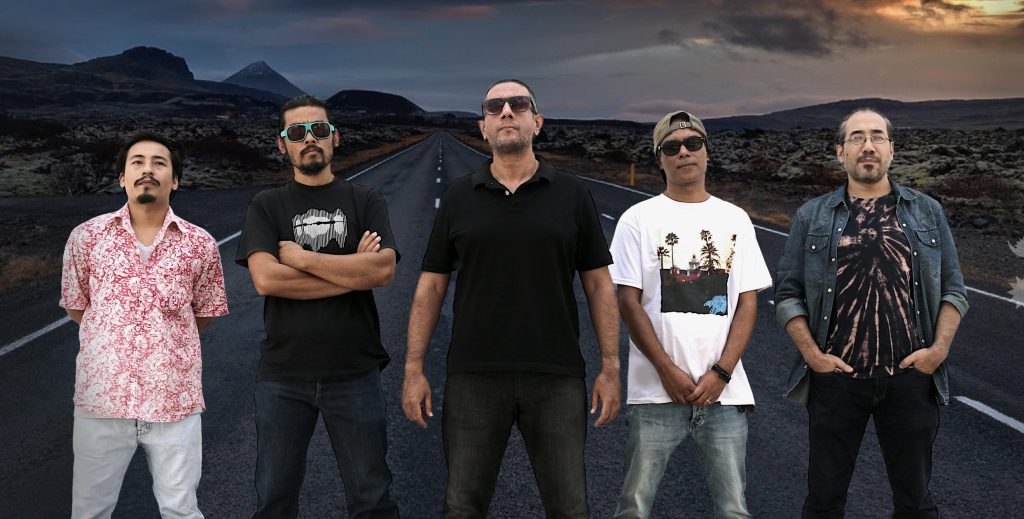 One fine day in 2020, Prallen Pradhan and Sunder Dangol were working in a studio in Bhainsepati when Sanam Shrestha came up with an idea to bring back Catch 22 Nepal, one of Nepal's classic rock band that had taken a hiatus for 15 years.
Shrestha's idea lit up a fire in their belly as most of the members were desperate to get back on stage and rock again. After all, the five-member band's last song Yatri, released before their hiatus, was still very popular among the young generations.
However, a nationwide lockdown due to the Covid pandemic obstructed their revival. This situation, as the band's name suggests, left them confused about their future.
As everything returned to normalcy, the band performed a long-awaited comeback show in May 2022 at Purple Haze Rock Bar, Thamel. Currently, the band are playing shows regularly around the capital. This has made the band members feel refreshed as they want to continue to do music for as long as they possibly can.
Earning a new group of fandom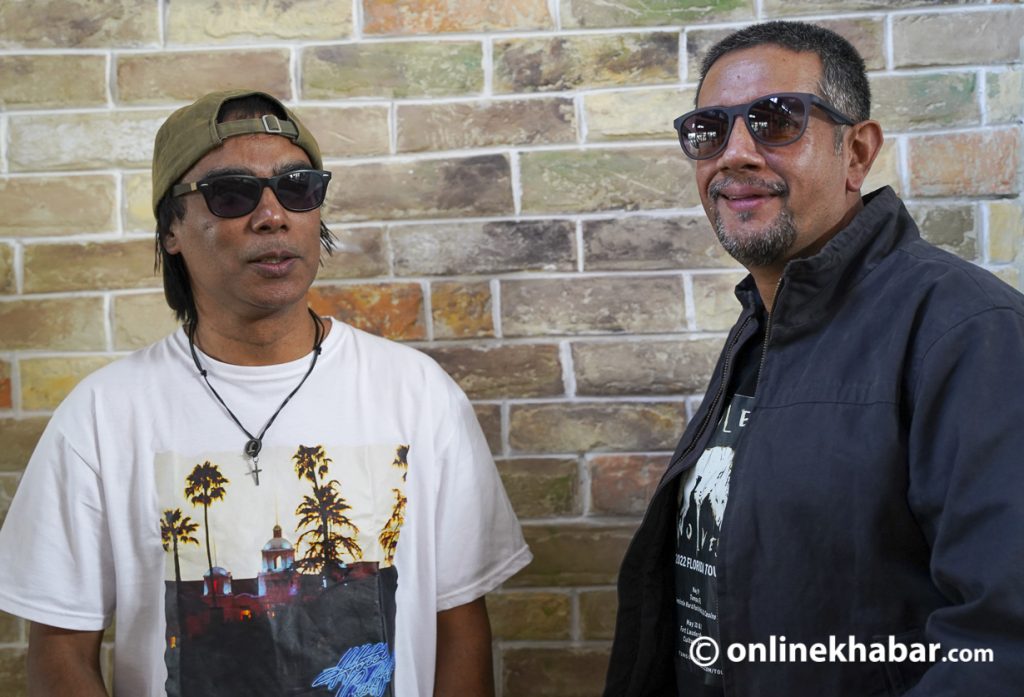 Catch 22 Nepal had its loyal fanbase from 15 years ago, but when they made a comeback, they were surprised by how much the younger generations liked their music.
"There were also some young fans who were not even born when our band started getting active in the scene," says Pradhan, frontman of Catch 22.
The older fans interacted with the band and recalled their memories of the band's popular songs Ojhel, Kathmandu and Yatri. Many of them even asked where the band were all these years. They all had a curiosity about why the band were out of the scene. To their concerns, Pradhan replied, "We never quit music, instead we were doing studio work."
They are happy to see many people in their show that still listen to old-school rock, even in a time when there are a plethora of genres as an option.
Meanwhile, Nepali rock music lovers are happy and excited to see the revival of Catch 22 Nepal, especially in times like this when the Nepali rock music scene is going through a crisis.
"I have been listening to you guys since my childhood and I was so glad when you dropped your single Tirkha," reads a comment on the band's Facebook page. "I can identify you guys even in my subconscious mind, thank you so much for rocking my childhood and hope to hear more amazing music from you guys."
The response from the audience and fans has made the band realise that they should keep doing music together and bring new songs too.
Tales of two times
But, during the recent shows, in comparison to earlier concerts where the band performed, Catch 22 Nepal have realised various differences.
Dangol, the guitarist of the band, says back then, things were raw. The gear was not so advanced and the musicians did not have easy access to the equipment. They had to borrow it from other bands. The musicians used to go through a lot of struggle before performing concerts.
"However, I really cherish those days," he says.
So far, Catch 22 Nepal feel it is a lot more fun than challenging to perform in the present time. They feel the advancement in sound and technology has made the concerts more happening.
"Back then, the amps used to be very small. But, these days, we have giant amps," says Dangol. Moreover, "The band have found the concerts becoming more organised in all aspects."
Catch 22 Nepal 2.0
Catch 22 Nepal has recently changed their lineup. Along with Pradhan and Dangol, Shrestha plays the drums, Bimal Gurung is on guitar and Bijent Bikram Shah is on bass. The revived band have already released two songs: Manena and Tirkha.
They believe due to the new lineup, the band sound slightly different than earlier. Yet, they do not find any differences in their energy, in fact, they think they have a higher level of energy.
Both Pradhan and Dangol say they have tried their best to remain consistent with the sound,
Meanwhile, the old-school rock band, formed in 1996 by high school friends, in the coming days want to experiment with some other genres including jazz, blues and rock fusion.