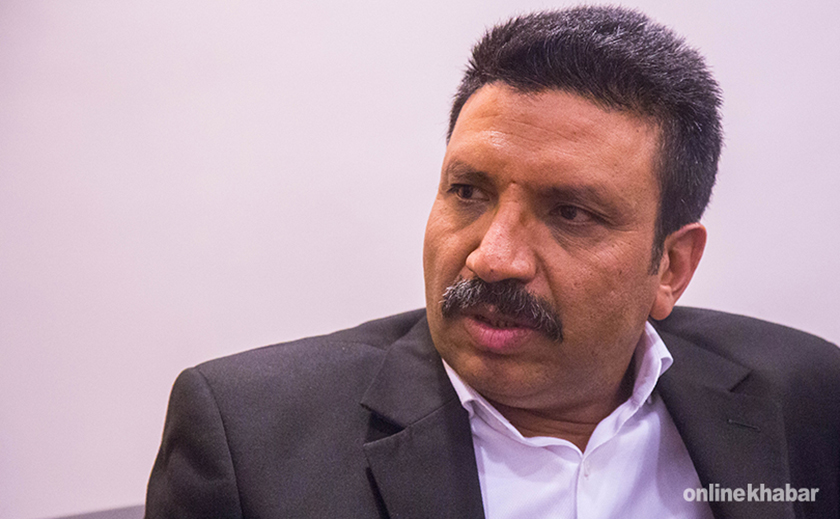 Arun Chaudhary is Chairman of CG Holdings, a part of Chaudhary Group. CG Holdings, which is a big name in the automotive sector, recently announced its plans to invest big in the hotel industry. The company recently acquired Tigerland Safari Resort in Chitwan. According to to Chaudhary, CG Holdings also plans to bring in Holiday Inn, an American brand of hotels, to manage one of its hotels.
Onlinekhabar talked to Chaudhary recently about his strategy for the hotel industry.
CG Holdings is a big name in the Nepali auto business, but you are new to the hotel industry. What attracted you the the hospitality sector?
A businessman is always looking for opportunities. We invest in areas where we see opportunities. It is in the tourism sector that we see the most potential these days. If you look at the competitive advantage Nepal's tourism has on offer, tourism is second to none. That is why we decided to invest in the hospitality industry.
Could you tell us about your portfolio?
Our portfolio, if you look at the worth of our business, is dominated by the automotive sector at the moment. But in the next five years, we want our hospitality business to grow to become the biggest sector for us. Ideally, we would like a balance between trading, real estate, education and hospitality.
You said you want to invest in the 'hospitality industry'. Although hotels form a big part of the industry, there's more to it.
Yes. Everything that is needed to welcome guests, give them a good stay and bid them farewell is part of the hospitality industry. We will invest in everything.
Could you tell us how you plan to go about running your five hotels?
We will bring in an investment of Rs 5 billion for five hotels over a period of five years.
Tigerland Resort is already in operation. We have already signed a letter of intent with Holiday Inn, and hopefully we'll will start work on our five-star hotel in Jhamsikhel after the monsoon.
We will then begin work on our business hotel in Tripureshwor, and then on the high-end wellness centre in Budhanilkantha. We will then build a hotel in Pokhara.
I would like you to note that people can own a part of the wellness centre we are building. They can rent their unit to the management company, and they can become a partner in prosperity.
You said that Holiday Inn will manage one of your hotels. Do you plan to get other international chains to manage your other hotels?
We are weighing our options. The main reason we wanted to bring in Holiday Inn was that we can learn from them to develop our managerial skills. Once we gain experience, we could even start our own management company.
I think that international chains have a network that spreads around the world. They are very good at getting people to come to their hotels. They are in a better position to market their hotels.
Which market segment are your hotels going to cater to?
We are looking at the mid-range tourists because they are the ones who make up the biggest travelling group around the world. We also think that domestic tourists would also enjoy the experience we will offer.
I am investing in the hotel sector because I am fully confident that it has a huge potential. I am not in it because of herd mentality.
Although big new hotels are coming into operation soon, tourist arrivals have not increased at the same rate. How will the new hotels get business?
Not being able to attract quality tourists is our weakness. But this should not be a reason to not invest. Anyone who invests in hotels looks for guests, and this will eventually increase the number of arrivals.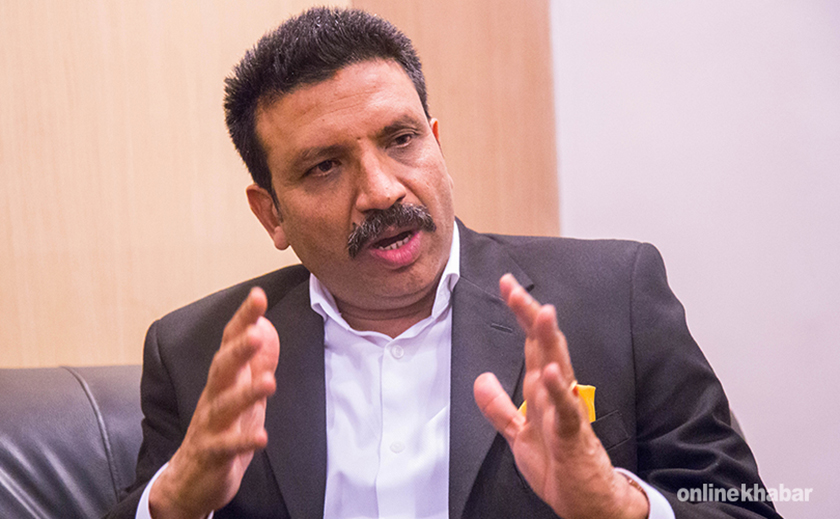 Will your priorities change, now that you have entered the hospitality business?
We look at each business as a separate entity. If I were to talk to you about automobiles, I would only talk about automobiles, similar is the case with real estate. You could say that we give equal priority to all of our businesses.
Do you plan to take your hotel business beyond Nepal?
I do not have immediate plans to do so, we have just entered the business. We should focus on becoming strong in Nepal. It would not be appropriate for me to talk about big things at the moment.
Do you believe in beginners' luck?
Well, I do believe in luck. But luck can only take you to one level, after that it is your commitment and hard work that counts.