The most highlighted issue on the front pages of major Nepali and English broadsheet dailies published form Kathmandu on Tuesday is the murder of a boy after his abduction and subsequent deaths of two suspects in a police encounter in Bhaktapur district of Kathmandu Valley on Monday. Other political issues including the debate between ruling and opposition parties in Parliament over the rejection of Acting Chief Justice Deepak Raj Joshee's nomination for the position of Chief Justice, and preparations of the Constitutional Council to recommend the new Chief Justice have also been fairly prioritised. There are also reports of floods and landslides triggered by incessant rainfalls in various parts of the country.
Few other political, sociocultural and economic issues have also been featured on the front pages of newspapers published form the capital.
Important
Why could not the kidnapped kid be saved?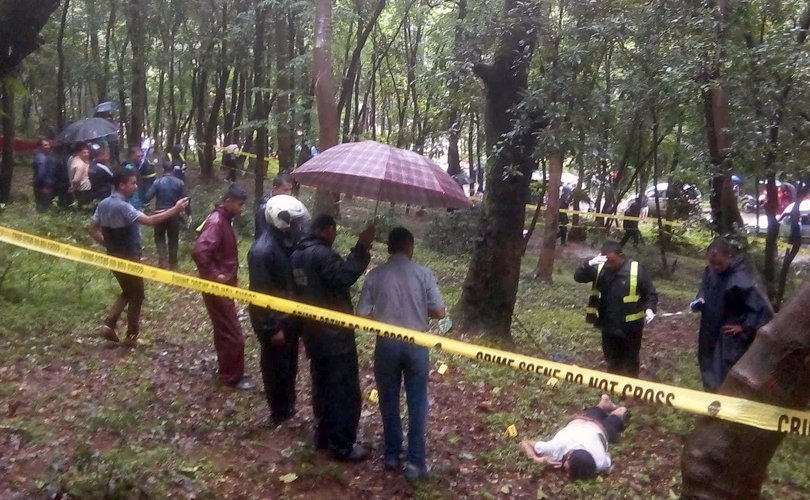 Whereas almost all newspapers have published reports about the murder of 11-year-old Nishan Khadka and deaths of two suspects in a consequent police encounter, lead stories in Kantipur and Naya Patrika question the modus operandi of police to deal with the case. They say police should have focused on saving the child from the abduction instead of killing the abductors in the encounter.
Kantipur report blames the lack of coordination between police units of Kathmandu and Bhaktapur districts in investigating into the incident resulted in the failure to save the boy.
Likewise, Naya Patrika comments that the hurry to kill the abductors in the encounter also destroyed various elements of the evidence that could be helpful in investigating the crime.
Oli, Dahal discuss forming lower committees
Two chairperson of Nepal Communist Party—KP Sharma Oli and Pushpa Kamal Dahal—have discussed forming lower committees of the party by merging respective structures of then CPN-UML and CPN-Maoist Centre at the earliest, according to a three-column story in Gorkhapatra.
The two leaders have set a deadline of August 21 to finalise the remaining unification process.
Meanwhile, many leaders of the party at various levels who were elected in various government positions from last year's elections are also lobbying to get party positions, according to Naya Patrika. The report quotes the party's General Secretary Bishnu Paudel to inform that the party leadership is still discussing whether officials of local, provincial and federal governments and legislatures will be given party responsibilities too.
Kathmandu Valley at risk of urban floods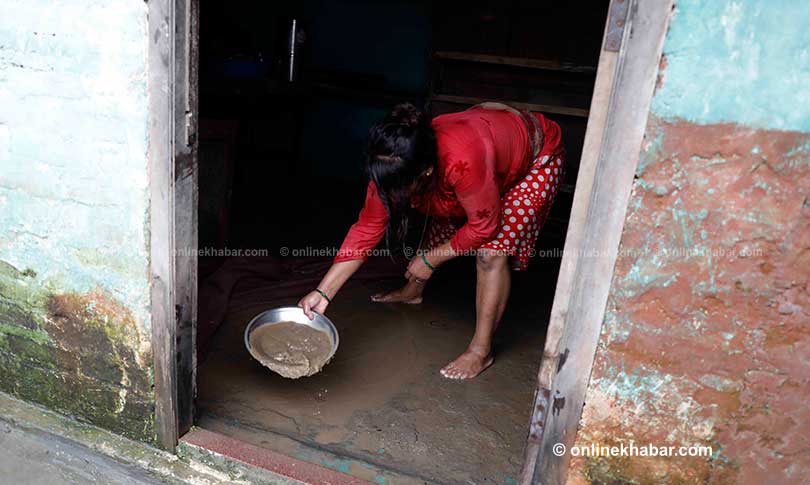 Nagarik and The Kathmandu Post report on their front pages that many human settlements of Kathmandu Valley, those located on riverbanks in particular, are at the high risk of being swept away by swollen rivers as the monsoon is reaching its peak.
Floodwater entered in many settlements of landless squatters on the banks of Bagmati, Bishnumati, Dhobikhola and Hanumante yesterday, Nagarik reports, adding the flood has created havoc among locals.
The Kathmandu Post report reads, "At Shantinagar and Balkhu, floodwaters travelled past the squatter hutments hemming the riversides and entered into private properties. More than 20 homes were inundated as a result. In Lalitpur district, scores of homes were flooded, particularly at Tikathali, Sano Gaun and Lubhu."
Ignored
Nepal, India to review commerce treaty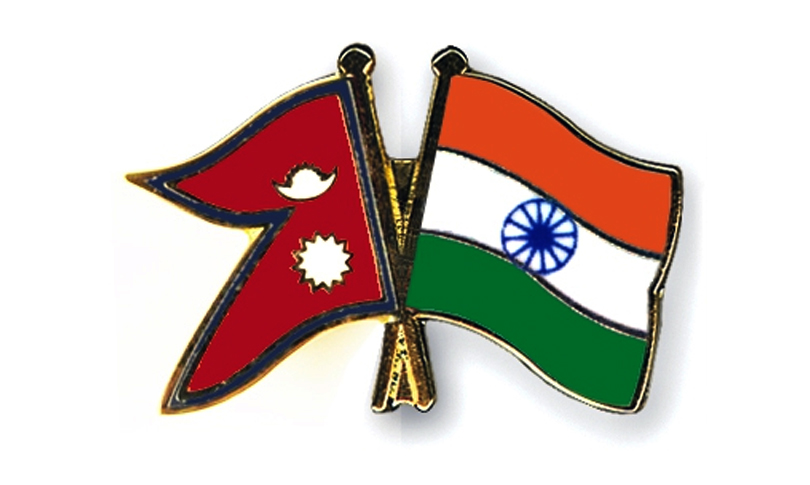 Gorkhapatra reports that officials of Nepal and India are scheduled to hold a meeting in New Delhi form Wednesday in a bid to revise the existing bilateral commerce treaty.
The two countries had signed existing treaty in 2009 and it was renewed in 2016 for seven years.
Former lawmaker held on fraud charge
Nepali Congress leader and former lawmaker Mitharam Bishwakarma 'Dukhi' has been arrested in Kathmandu for his alleged involvement deceiving foreign employment aspirants aspiring them that he would find jobs in the United States, a three-column story in Nepal Samacharpatra reports.
A permanent resident of Parbat district of Gandaki province, Bishwakarma was arrested by a team of Department of Foreign Employment in Kathmandu about a month ago after two youth form his district filed a complaint, according to the report.
New law will 'cancel' child marriage, polygamy
A snippet in Kantipur reports that the new civil code has a provision that child marriages, the marriages solemnised before bride or groom reaching the age of 20, and polygamy cases will be cancelled.
Earlier, such forms of marriage would be deemed illegal and the culprits would be given jail sentences or be fined; but the marriages would continue.
Monsoon to weaken from Wednesday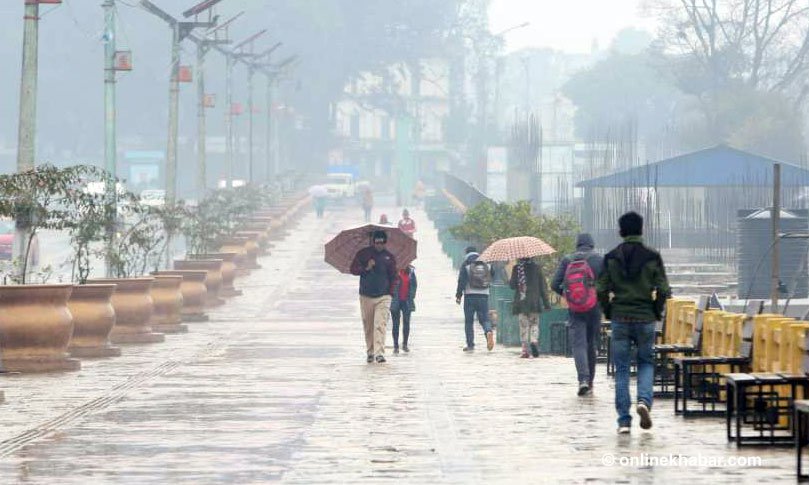 Republica reports that the incessant rainfall experienced in some parts of the western, central and eastern regions on Monday is likely to continue on Tuesday as well as informed by officials of the Meteorological Forecasting Division.
However, the monsoon effects will gradually weaken from Wednesday, according to meteorologist Min Kumar Aryal.
Foreigners found working on tourist visa
The Department of Immigration is preparing to take action against two Chinese and two South Korean nationals for working in Nepal on tourist visa, without obtaining work permits, reports The Himalayan Times in its anchor story.
Two Chinese women and two Korean men are working at Hi-Art Nepal Pvt Ltd, a subsidiary of a Korean multinational company, according to the report.
Interesting
Supreme Court orders for 'kind' animal transport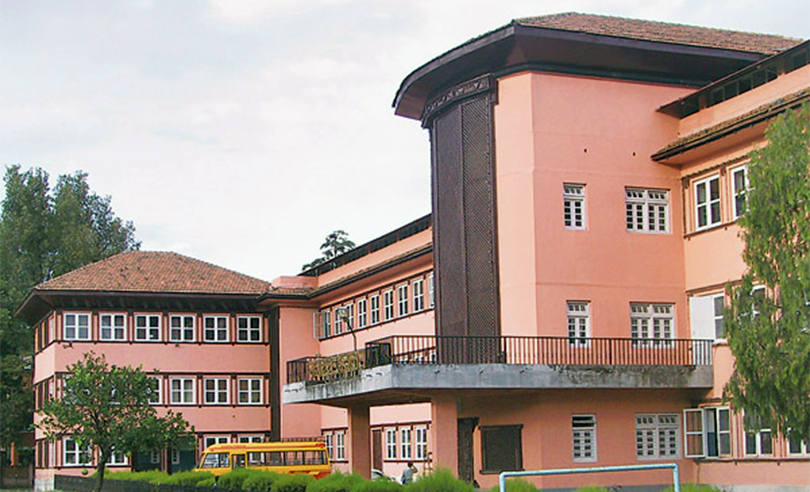 The Supreme Court has issued an order in the name of government to stop cruel treatment being made in the transportation of animals and implement a standard for the supply to them, according to the anchor story of Abhiyan.
A single bench of Justice Ishwar Khatiwada has handed down an interim order in response to a writ filed by advocates Padam Bahadur Shrestha and Shatkon Shrestha.
---
Published on August 7th, Tuesday, 2018 9:51 AM
---
Download Onlinekhabar App. Android click here & IOS click here . Keep in touch with us on Facebook, Twitter & YouTube.