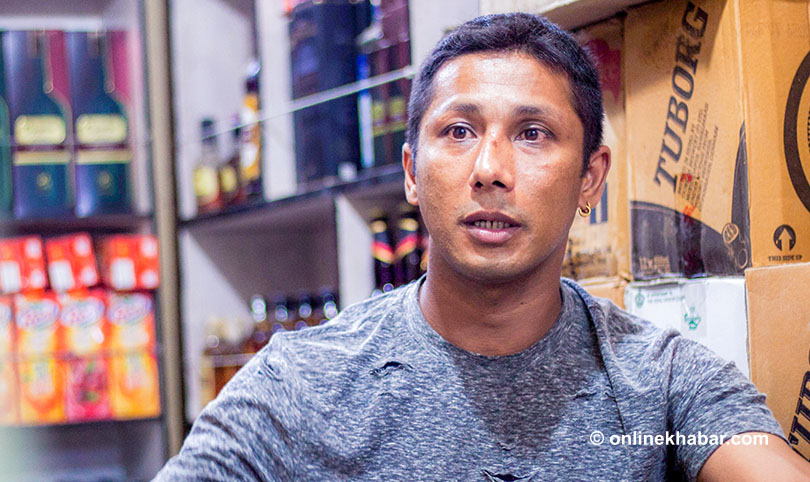 September 29, 2003 is a date that all Nepali football fans cannot forget, even if they want to. This was the day the national team received the biggest drubbing (16-0) in history, at the hands of a Korean squad that was fresh off the 2002 World Cup at home with its best-ever fourth place finish.
The AFC Asia Cup qualifiers was a campaign to forget for Nepal as In their six matches, Nepal conceded 45 goals and failed to hit the back of the net even once. But what hurt the fans more was news that three of the national squad's stars Narayan Manandhar, Shukra Tamang and Deepak Lama decided to stay on in Korea illegally.
"I had not made up my mind when I left Kathmandu for Korea," says Manandhar, who returned to Nepal recently after spending 14 years in hiding in South Korea.
"Right from the time we landed in Korea, many people told me that I was at the end of career and with a leg injury I can't play for long. There were many friends who told me to 'hide' in Korea," remembers Manandhar.
Manandhar, however, would not have paid attention to the suggestions if, by playing football, he thought he could fulfill his childhood dream–to buy a house for his aging mother and father in Kathmandu."The thought of hiding in Korea would not have come to my mind had I earned enough in Nepal to sustain my family by playing football," he adds.
Growing up in a Newari family in Jhonchhe (named 'Freak Street' by the hippies who came to Nepal in the 70s), Manandhar's dream in life was to buy a house with a roof that would not leak. "When I was growing up in our old home in Jhonchhe, I was afraid of rain. I liked the sound of it, but whenever it rained, my dad had to go to the terrace to cover the floor with plastic. There were many a times when he slipped and fell," he remembers.
Despite the hardships, the senior Manandhar did not put any pressure on his son to earn money. All he wanted was for his son to remain away from drugs and alcohol, things Jhonchhe was notorious for. "When he saw that I was good in football, he encouraged me to take it up."
"All I want to see is your photo on the newspapers, I don't even ask you to earn money," Manandhar's dad would tell him. His words struck a deep chord within Narayan, and he wanted to do something worthwhile for the family. He thought training harder and playing for the national squad would get him money and fame to make his dad proud. He started his football career at the junior level and finally made it to the national squad.
But that did not happen. He was repeatedly dropped from the squad, and when the team was heading to Korea that fateful September, Manandhar, who was at the brink of retirement, had made a name for himself as Nepal's most trusted defender.
"It was very difficult to call home after a few days," he shares. "I just told my wife, three-year-old daughter and other members of the family that I will earn money and return in two years."
After hiding from police, Manandhar found low-paying jobs in Korea in factories where other illegal migrants worked. In two years, he did not save enough money.
"I continued to toil on. There were many police raids. I even remember a time when I had to run with a towel on. Life wasn't easy."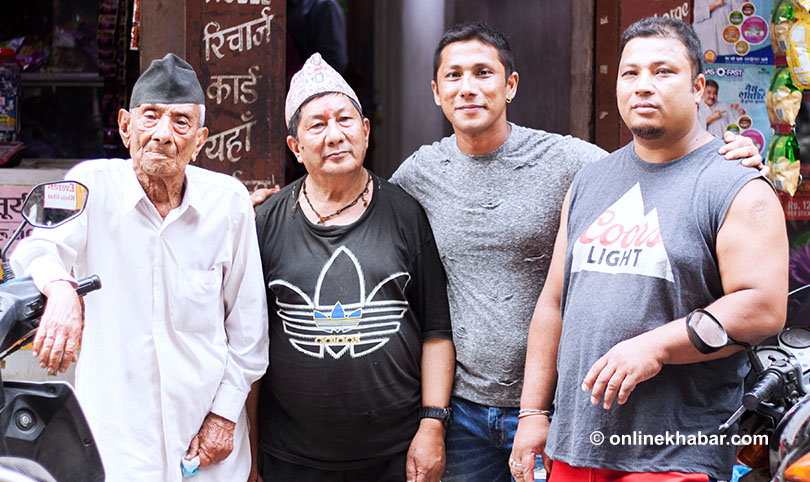 When he'd call home, he'd ask his daughter, what she wanted from Korea, and she would say she wanted her dad to come back. There was even a time when his dad was hospitalised. The old man had called his son from the hospital bed asking him to return home. The family members would talk about the embarrassment they'd faced as the news of his 'crime' spread.
"But I knew that I had to earn money to pay for my dad's treatment. So there was no coming back for me," he says.
After six years of hard work, Manandhar could finally send home some money for the family to move into the new house. "My brother, who was a karate ka, gave up his sport to take care of our family. They finally moved into a new house, that did not leak during the monsoon," he says.
Manandhar says although he can now sleep well in his house and not worry about the rains, he missed a lot by hiding in Korea. "I missed my daughter's precious years, I missed playing the sport I had dedicated my life to…" he adds.
But, for now after 14 years, Manandhar can sleep well in his new house. "I enjoy the sound of the rain falling on the roof," he says.
---
Published on August 4th, Friday, 2017 12:27 PM
---
Download Onlinekhabar App. Android click here & IOS click here . Keep in touch with us on Facebook, Twitter & YouTube.