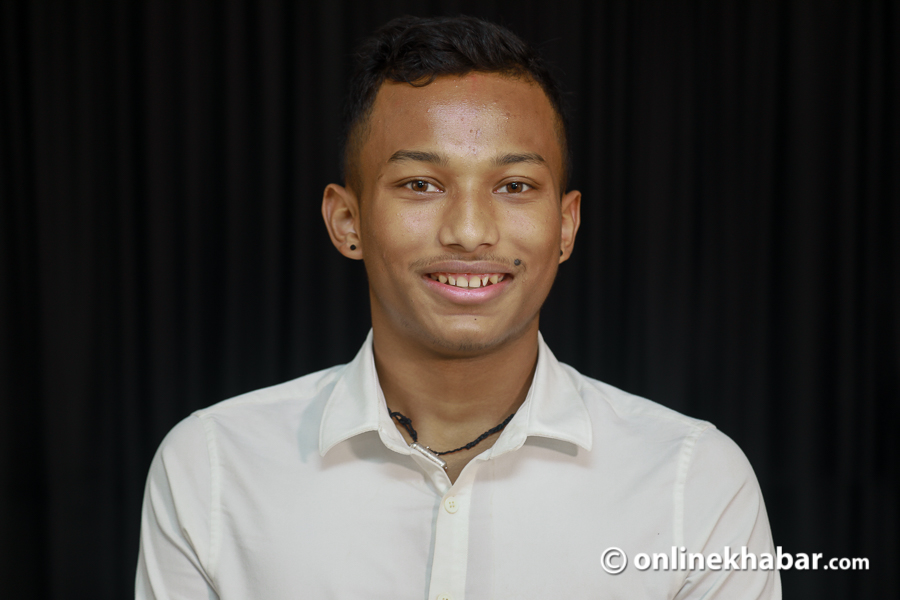 For 16-year-old Prince Dahal, the last year has been nothing short of remarkable. After impressing in almost all national-level tournaments, the young shuttler won the U-15 Dubai International Series title in October 2018. However, little under a year since his historic win, Dahal has gone on to better his achievement. Just a few days ago, he beat the ninth-seeded Indian Varun Kapur in the U-19 boys' singles final of the same tournament this year.
"It's been an amazing few days. I don't think it's really sunk in. This is for the entire country. To beat such a good player in the final is amazing. Hard work pays off after all," shares Dahal.
Dahal started playing badminton from as early as five. He draws inspiration from his father who played badminton with his friends every day in their hometown, Kalanga, in Darchula. "My father is someone I look up to a lot and still do actually. He is why I am a badminton player. He is who taught techniques and is probably the best coach I've had," adds Dahal who says he played in a lot of local tournaments in his home town of Kalanga.
By the time Dahal was nine he had shown his parents he had the talent, but his parents knew that he didn't have a chance to make it big in Darchula which is why they brought him to Kathmandu.
"All I wanted back then, and even now, is to play this sport. A reason why I told my parents that I would only study in a school which has a badminton court," adds Dahal, who in 2013 was admitted to Nepal Police School in Bhaktapur.
Dahal adds that he learnt a lot in school. He shares that the school had a better badminton facility and better coaches where he could refine his skills. Just a year after coming to Kathmandu, Dahal then took part in various age-level tournaments across the valley winning both the U-14 and U-16. However, he missed out on the U-19 title which he shares added fuel to his fire to become a great badminton player Nepal has ever seen.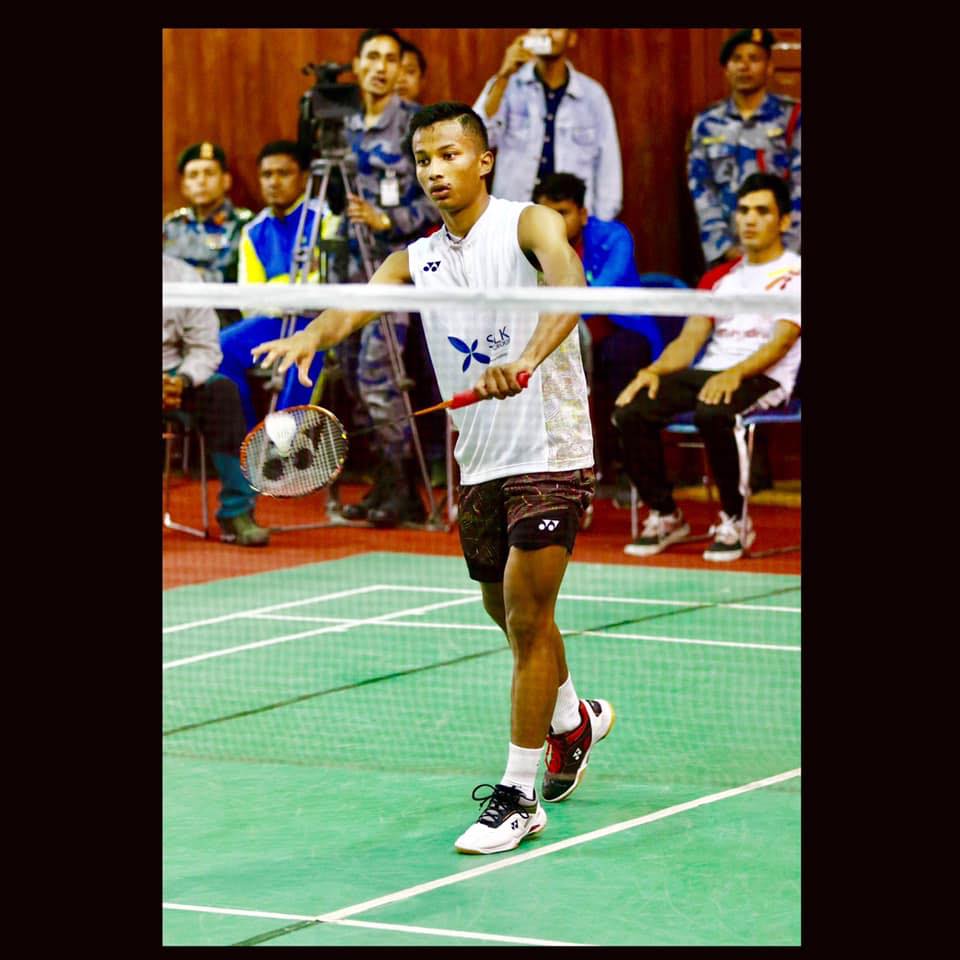 "When you lose, you want to do better. You want to beat that person the next time you play. That tournament was alright for me but I wanted to more. Win more."
Having won the first tournament he played in Kathmandu made Dahal's confidence grew. That is why he started to compete in the open category at only 14.
"My father said I could excel in the open category and said that I was ready to play against the country's best players," he adds. His father's prediction came true during the 2017 Krishna Mohan National Open Championships in which 14-year-old Dahal won a bronze medal beating one of Nepal's best badminton players, Bishnu Katwal.
"Playing against such senior players has made me a better player. That tournament was a result of me and my father's hard work. I still get goosebumps when I remember that tournament."
Dahal says having played against such players has helped him in age level tournaments. But he knew that for him to get better, he had to train more which is why he took a two-year break from studies to focus on badminton.
"Out of the two years, I spent one year at the Banthongyord Badminton School in Thailand and the other I was here in Kathmandu preparing myself for Dubai International," he shares adding that the decision to skip school wasn't easy but it was one which had to be taken.
He adds it wouldn't have been possible without his father who convinced his mother that it was the right things to do. "My mother didn't want me to skip school. But my father understood. He knew that if I was to become a great badminton player I needed to sacrifice a few things. Looking back at the decision, to skip school wasn't a bad one. Everyone is happy now," he adds.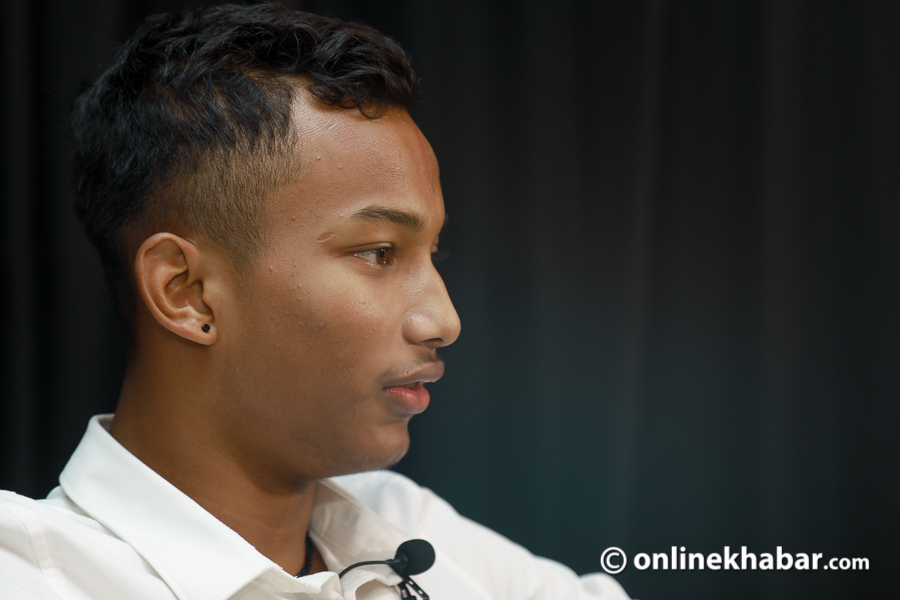 He shares his time in Thailand was very productive too. He adds that he learnt a lot of new things there which helped win this year's tournament in Dubai. But Dahal isn't someone who will be content with just one tournament. He is hungry for more and is now focusing on winning Nepal a medal at the South Asian Games.
"My aim is to win Nepal a medal at the South Asian Games. Not saying it has to be gold but aim to make people of Nepal proud during the tournament." But he has high hopes for his future. He says his ultimate goal is to dominate the domestic badminton scene and even though feels it's a long shot wants to represent Nepal in at least one Olympics.
However, Dahal knows it's not going to be easy. He shares that Nepal doesn't have proper equipment or facility. He adds the country doesn't even have better coaches which is why he hasn't joined any departmental team yet. "For now I am in a good place. I don't have to join these teams. I play regularly and I personally feel I am getting better. What the future holds no one knows."