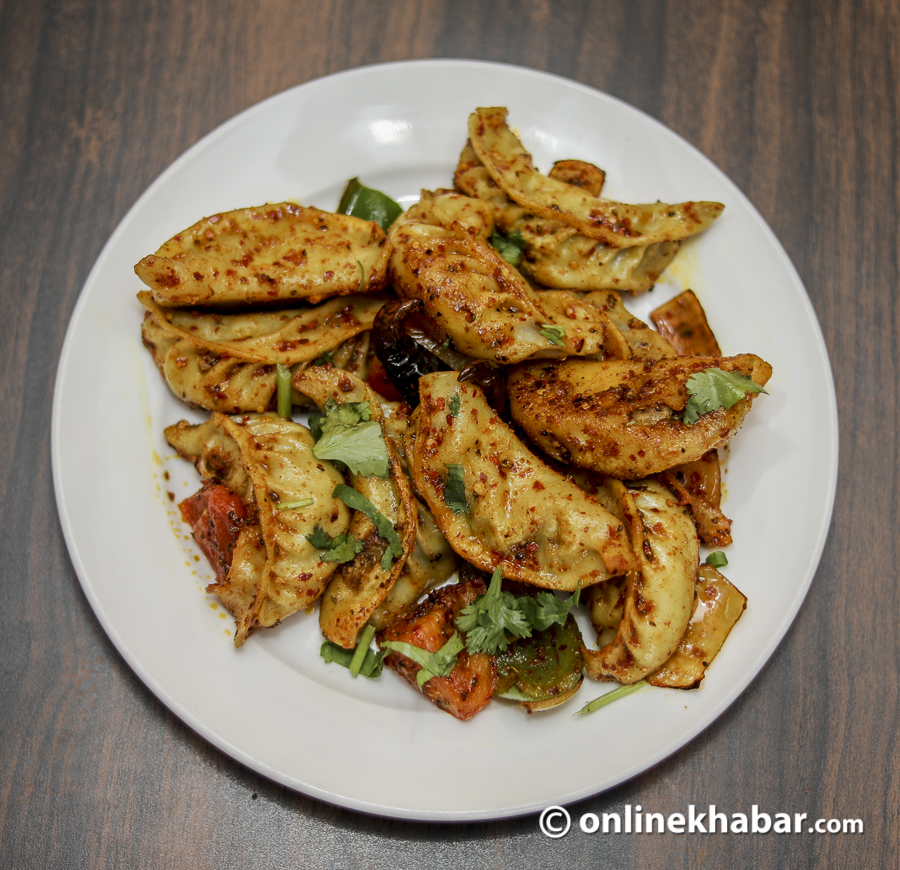 When I entered Paalcha Newari Kitchen it was buzzing with people. That is normally a good sign when you enter a restaurant because it guarantees that the place serves good food.
Nestled in a busy area in Jawlakhel, Paalchaa is a neat place. It has a modern look but there are many Newari artifacts that adorn the walls. The owners have used small water carries to pictures depicting Newari culture to make their customers feel at home. There is even a place where you can sit down cross-legged and enjoy their range of delicacies.
The owners realised that not everyone visits bhattis (local liquor place) to try Newar food. That is why they brought the same food in a more subtle and cozy environment. They also wanted to give the people of Kathmandu something different which is why they have included a few dishes which are only available in a traditional Newar home.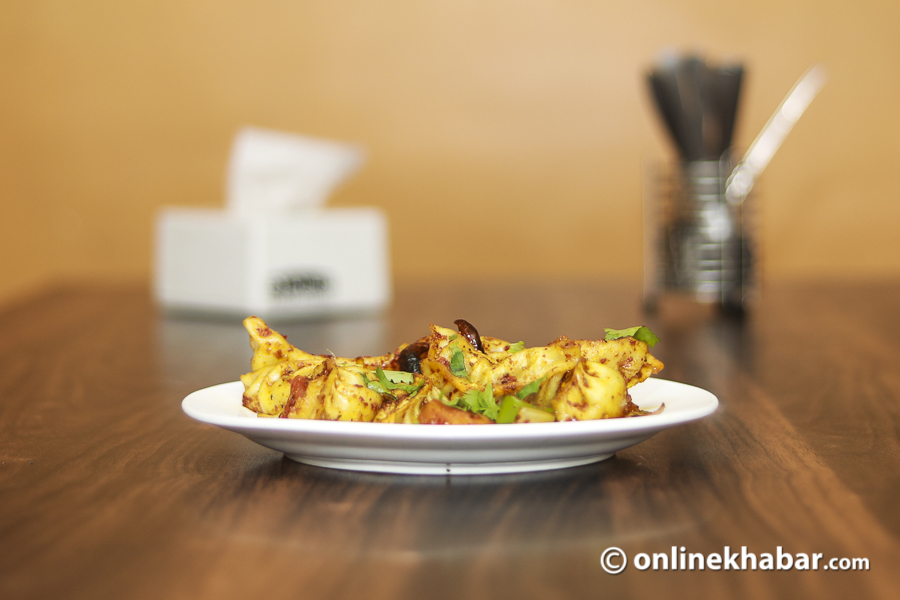 I first tried the jhaneko chicken momo which has a certain kick to it. The momo is stir-fried in chili flakes, onions, tomatoes and sesame which adds extra flavours to the dish. The momo as it is delicious and the he extra seasoning makes it quite savoury. It smells good and is a favourite among regulars at the restaurant.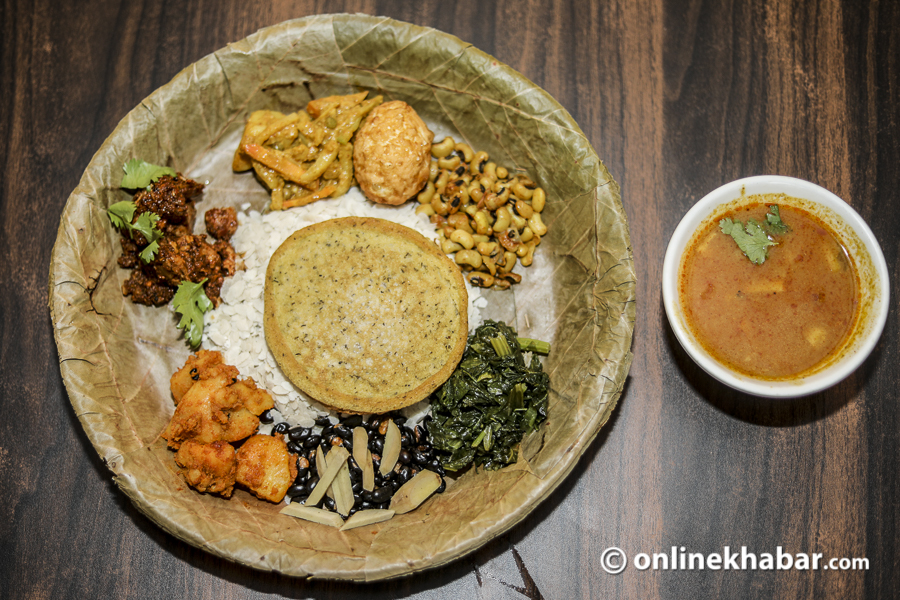 Along with the momo, I also tried their samay baji the Newar lunch set. It had all of my favourite Newar dishes – buff/chicken choila, alu sadheko (sauteed potato), alu ko achar (potato pickle), bhatmas (soya beans), bodi ko achar (beans pickle), boiled eggs, woh (lentil patties), rayo ko saah (spinach) and tama (bamboo shoot) which comes with a decent portion of beaten rice.
Everything was delicious. The choila was spicy and savoury and can be a good starter. The alu sadheko, alu ko achar, bhatmas, bodi ko achar is quite tasty but what stood out the most was the alu tama. It has a homely taste and a distince umami flavour which is available only at an authentic Newar eatery. Definitely a dish you should try if you're looking to try Newar dish. It also comes on a leaf plate for authenticity.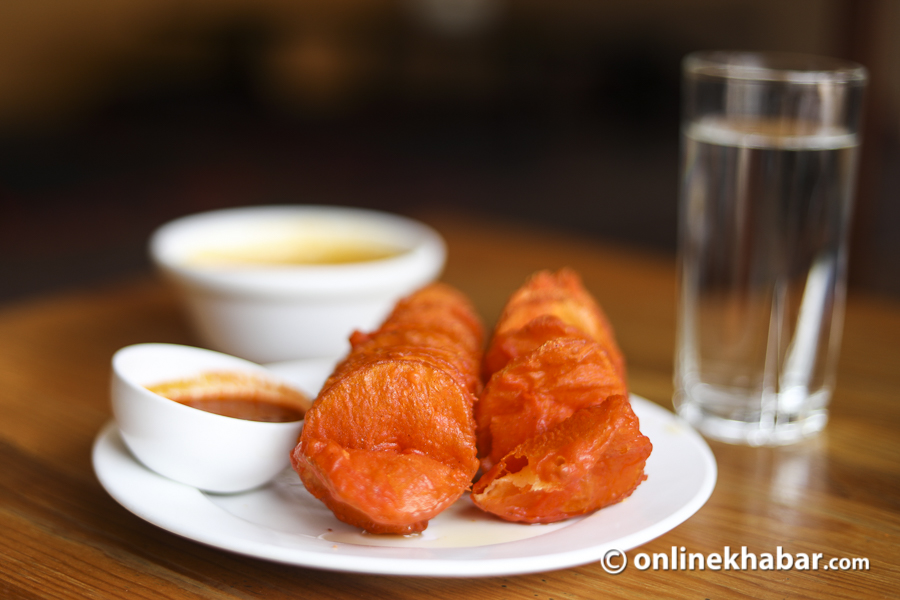 As everyone in the restaurant was trying the spiral potato, I also thought about giving that a go. It is quite different. It is a bit spicy but maybe if you tell the chef he'll make it less spicy. Its crispy texture and batter make it an interesting dish.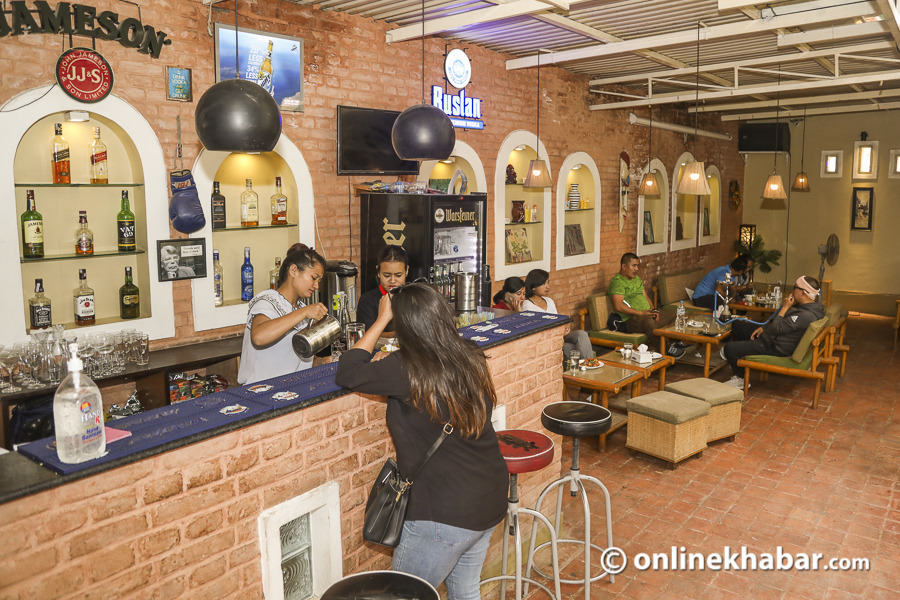 The restaurant also serves other Newar dishes that you don't find in many eateries. For example the mae fry (fried buffalo's tongue), tishya (tissues of Buffalo), nhyapu (fried buff brains) and sapu mhicha (buffalo's bone marrow) has been well received by their customers. The restaurant also serves continental dishes as well.
To sum up, the place is quite good. Their menu is reasonably priced and their food tasty. No wonder the place is full during lunch time.
---
Location: Uttar Bagaicha, Jawalakhel
Opening hours: 12 – 9 pm
Phone: 980-1056357