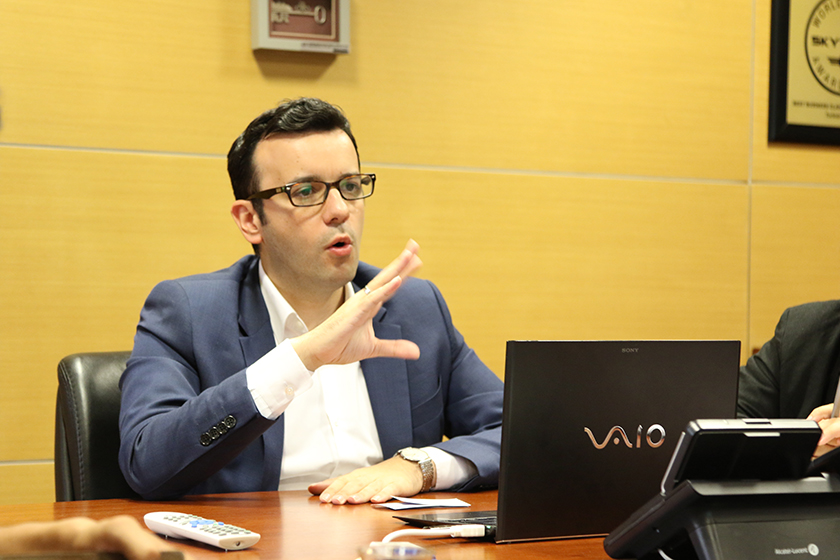 Kathmandu, June 23
Although operating in Nepal remains a challenge, Kathmandu is an important destination for Turkey's national flag carrier, a senior executive of the airlines says.
A Harun Basturk, VP Sales (Asia & Far East), who was speaking to group of visiting journalists at the company's office in Istanbul, said price of fuel at Nepal's only international airport was the main challenge for airlines flying to Nepal.
He also said it was difficult for his company to asses the decline in traffic due to the 2015 quake in Nepal because the Turkish Airlines incident (in which a flight crash-landed at Tribhuvan International Airport in Kathmandu) took place just a few weeks before the quake.

"According to our office in Kathmandu, the price of fuel in Nepal is double that of what we get in Turkey," said Basturk.
The executive said that despite the challenge, it was important for the airline to continue flights to Nepal as it had an important role to play in acting as a bridge between Nepal and Turkey. "We face challenges everywhere, but as a national carrier, we want to act as a bridge between the two countries," he said.
Turkish Airlines started flying to Kathmandu from Istanbul in 2013. Currently it operates four flights a week to Nepal.
When asked about plans to increase the frequency of flights, Basturk said his company was thinking of adding one more flight, and that could happen in winter.
He said that the airline's operations in Nepal cannot be compared to that of other Gulf-based carriers. The traffic between the Gulf countries and the Sub-continent is huge, and people move back and forth a lot, he said. But in the case of Turkish Airlines, the movement is low, as passengers are mainly tourists coming from Europe and the US.
According to Basturk, 95 per cent of people flying to and from Kathmandu with Turkish Airlines are transit passengers. "Most passengers are tourists, and they travel in winter," he said, adding, "If we increase the frequency, we will do it only for the winter."
The airline says it is promoting Nepal as a tourist destination in Europe, and it hopes the Kathmandu-Istanbul route will pick up as Nepal becomes popular.