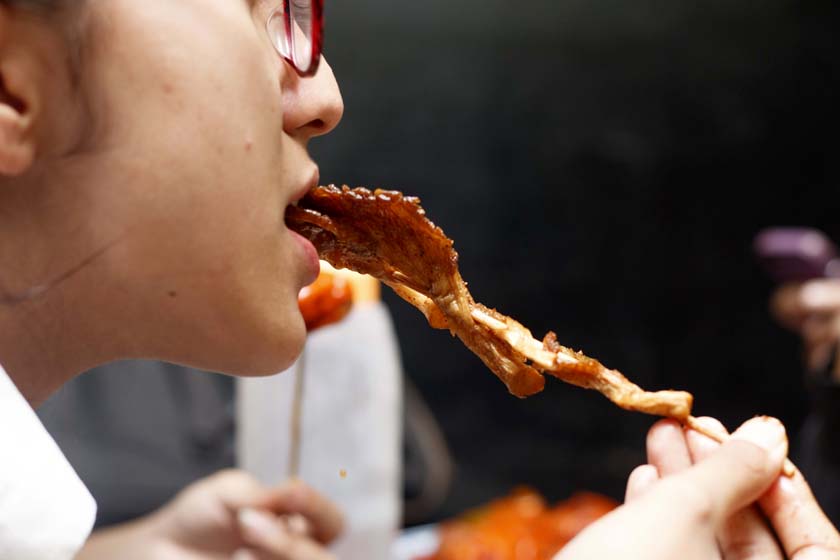 As China is struggling hard to control the spread of COVID-19, the infection of novel coronavirus that originated in its Wuhan city, some social media users have also guessed that the Chinese acquired the virus from their food habit. They say the Chinese food culture is full of unusual delicacies that include monkey's brain and bat's meat.
Whether the food is responsible for the fatal infection is yet to be proved, but the critics' comments cannot be ignored vehemently. Further, observers and stakeholders in Nepal say the Nepalis also need to think seriously about their food pattern if they want to protect themselves from frequent infections and ailments including gastritis, the prevalence of which is increasing of late.
Dietary patterns of Nepali people
The Nepali food culture, typically, avoids having breakfast. At around 6-7 in the morning, the Nepalis have a cup of tea traditionally. Of late, there are fewer more options available such as coffee and milk. Likewise, they have added bakery items such as puffs, bread, buns, and biscuits.
The traditional lunchtime is around 9-10 am. Dishes in the Nepali lunch are generally fixed: boiled rice (bhat), lentil soup (dal) and curried vegetables (tarkari) along with pickle (achar).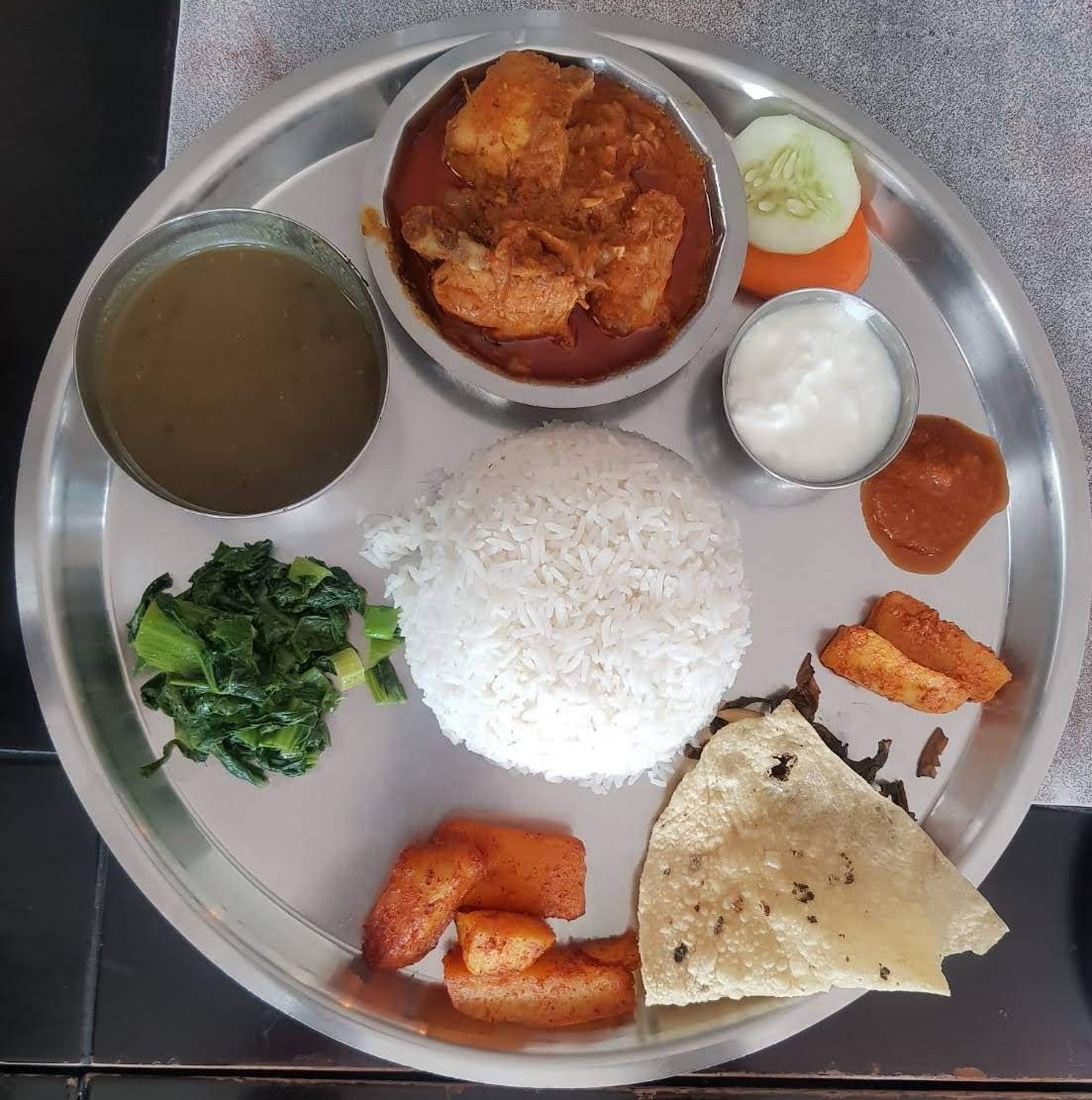 Then, at around 2 pm or any time in the afternoon, Nepali people generally have their khaja, something light but something which can avoid hunger till dinner. Apparently, there are many options available, from traditional chiura-tarkari to Indian dishes like samosas or Tibetan ones like momo and noodles.
The dinner time is around 8-9 pm. More often than not, the dishes of morning lunch repeat.
Tea (or coffee) can be served anytime whenever one wishes so.
Nutritional value of Nepali food
A dietician at the National Institute of Neurological and Allied Science in Bansbari, Tasnina Karki, thinks that the Nepali food items in themselves are healthy and nutritious.
She asserts, "The traditional regular Nepali meal that comprises of dal, bhat, tarkari, achar, ghee, salad, milk, curd and many more is healthy and balanced in terms of nutrition values. She further adds, "Bhat is a rich source of carbohydrate. Likewise, dal has a good amount of protein in it; ghee provides fat to the human body; vegetables are important sources of many nutrients like folic acid, almost all types of vitamins, dietary fibre, and potassium. Also, milk and curd provide calcium to the body."
In Karki's view, the Nepali food ingredients are healthy, but the way people are taking it currently is not. The Nepali lifestyle is changing rapidly owing to the society's assimilation in the global world, the growing economic challenges of a family, and changes in the revenue sources. It is creating a problem.
The cost of modernalisation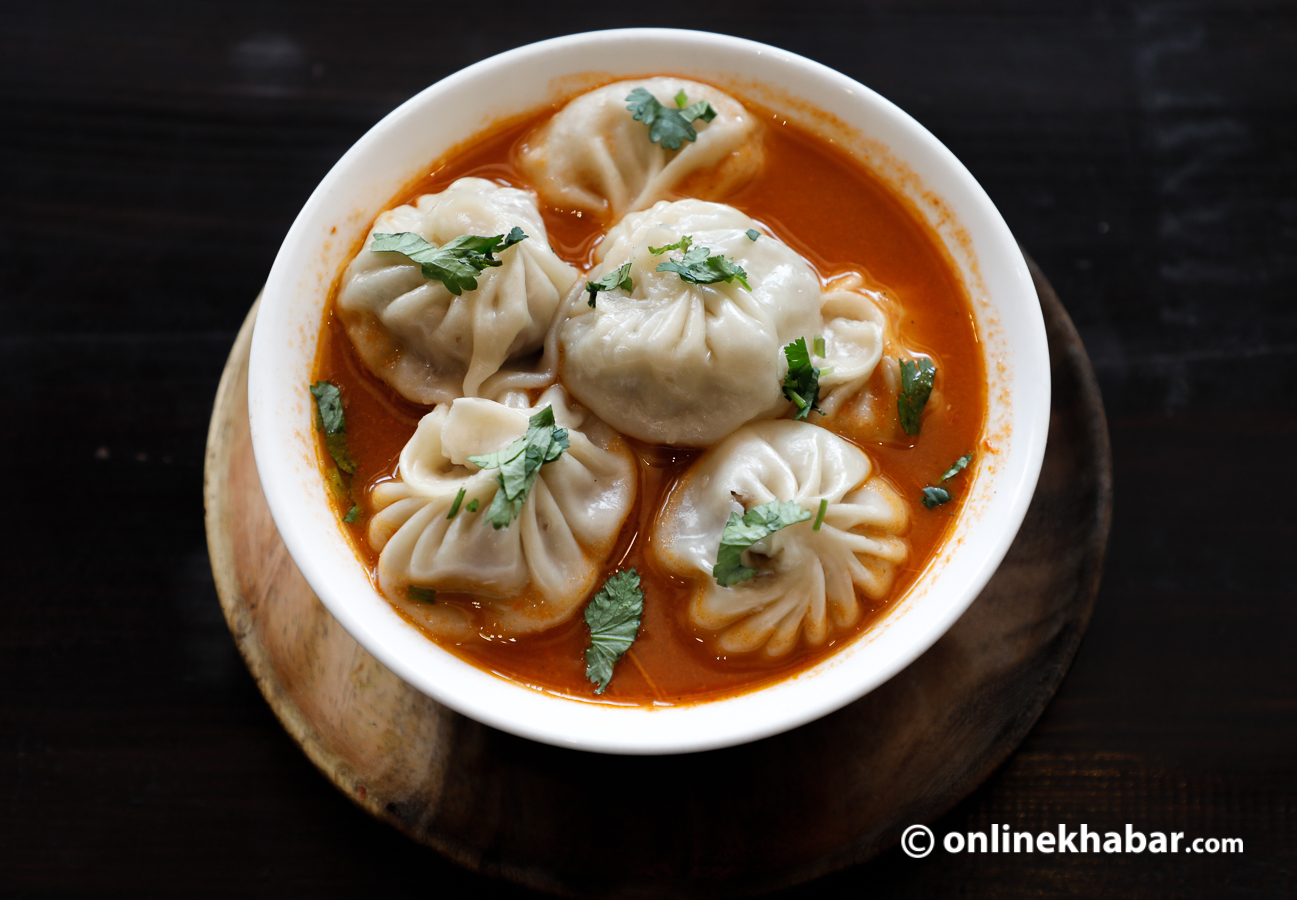 "Along with the ongoing modernisation in many sectors, people nowadays are attracted more to the packaged, refined, junk and fast food items like momo, chowmein, panipuri, chatpate, chips, pizza, burger, sweet desserts, candies, soft drinks and all. We are consuming these items a lot daily. Likewise, the failure to make time to eat has deprived many Nepalis of a balanced and healthy diet." 
Dr Ishwor Lal Acharya, a gastroenterologist at Nidan Hospital, agrees. He says, "Nowadays, many people are inclined towards junk and fast food. People are having more junk food than home-cooked food. This is one of the prime factors that lead to gastritis."
Dr Akhilesh Kumar Kashyap, a gastroenterologist and haematologist at Grande International Hospital, defines gastritis as the inflammation of the lining of the stomach and small intestine. He further explains, "The most common cause of gastritis is Helicobacter Pylori (H. pylori) infection." The infection is a direct result of one's food habit including the pattern of alcohol consumption and smoking.
It is estimated that more than 50 per cent of the Nepali adults have H. pylori infection. Multiple studies confirm that people living in developing countries like Nepal, where crowded and unsanitary living conditions are more prevalent, have a higher risk of getting infected with H. pylori infection.
Timing tells many things
Though Karki is appreciative of the ingredients of the traditional Nepali food, she is critical of the food timing that the society has been exercising for the ages. She blames the absence of breakfast as a cause of growing gastritis in them.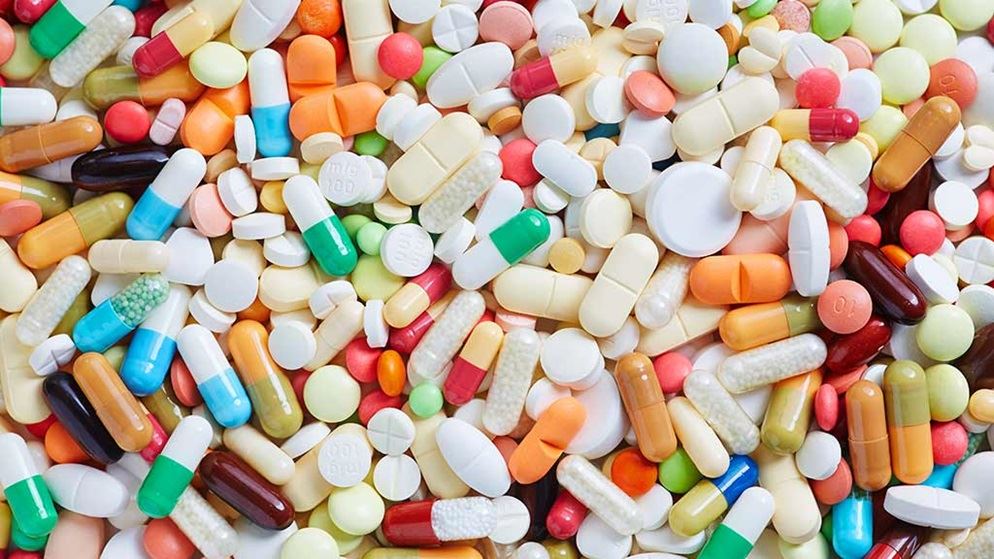 Dr Kashyap agrees and adds, "Most of the Nepali people consume a lot of food at once, but maintain a long gap between their meals. This is one of the risk factors that cause gastritis."
Though the Nepali food system has healthy ingredients, it also has some unhealthy traditions such as fasting, avoiding breakfast and consuming spicy food daily, he points out.
Dietician Karki also comments, "Nepali people generally do not consume food having probiotics (like yogurt) and fruits on a daily basis. Many of them have developed the habit of avoiding snacks in the afternoon (due to pressure of time). These all increased the problem of gastritis in them."
Because the major problem lies in timing, the doctors suggest the solution also comes from the same factor. Dr Acharya suggests, "Avoiding junk food and consuming healthy and balanced diet on time are the best solutions to prevent the growing problems."
Karki also advises, "Having small portions of meals frequently, in every two to four hours, consuming the food rich in probiotics and fibres, avoiding fast and refined flour foods, not ignoring breakfast meals and eating a balanced diet in proper time can prevent one from having gastritis."