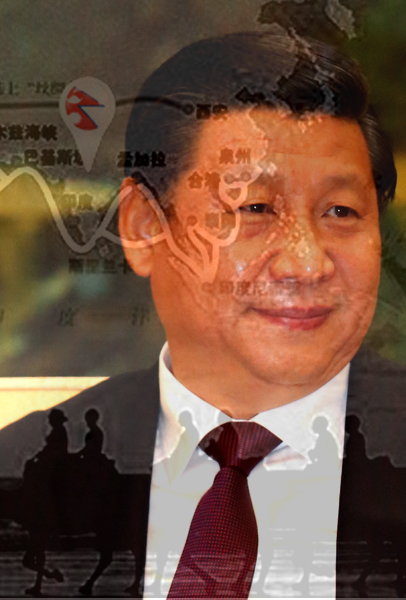 The One Belt, One Road (OBOR) initiative is part of China's major policy framework to boost domestic development and foreign diplomacy.
It expects to use the initiative to address growing threats against China, achieve long-term economic benefits, and reduce American maritime primacy that could affect China's trade and energy lifelines in the future.
What China expects from OBOR?
Address security threats

Achieve long-term economic benefits

Reduce America's threat to trade lifelines
China also wants to 'reconstruct' the world order to fulfill its interests and become a dominant world power.
To implement the concept, the Chinese have stressed on joint consultation and joint building. China sees this as the most effective model that can be used to safeguard mutual benefits.
In his keynote speech at the 2015 Boao Asia Forum, President Xi Jinping said, "The building of the Belt and Road shall adhere to the principles of joint consultation, joint building and joint sharing, since it is open and inclusive rather than closed; it will not be a solo of China by itself, but it will be a chorus participated in by many countries along the Belt and Road."
This may be the reason why Belt and Road initiative has received tremendous support from many countries since President Xi proposed the projecdt in 2013.
What is OBOR?
OBOR, in other words, is a project that involves building of a Silk Road Economic Belt and a 21st Century Maritime Silk Road.
As pointed out by President Xi, the Belt and Road runs through the Eurasia mainland, and links it to the Asia-Pacific economic circle to the east. It also touches the European economic circle to the west.
The OBOR runs through Eurasia, and connects the Asia-Pacific economic circle with the Europe.
Nepal and India in 'the Belt'
Nepal is one of the 64 countries included in the Belt and Road plan.
 Nepal is one of the 64 countries taking part in OBOR

China has hinted it wants to ink a free trade agreement 

China understands trade is closely related to security
There is no doubt that Nepal can reap benefits from the improved connectivity. But in addition to that, there are other components of the initiative such as the Asian Infrastructure Invest Bank, and free trade mechanisms that Nepal needs to pay close attention to.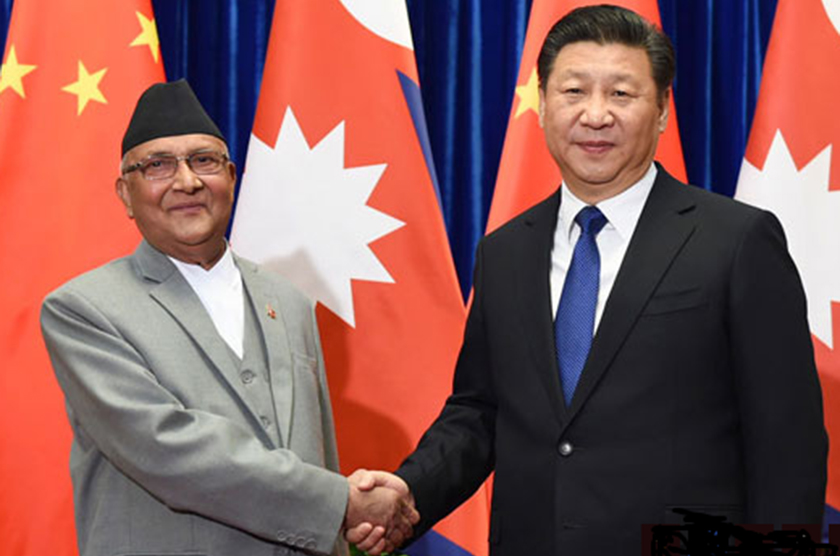 During Prime Minister KP Oli's recent China visit, Beijing has hinted that it too is interested in inking a Free Trade Agreement, and observers in Nepal believe that this is an indication that China knows that it is only through trade that it's security interests in Nepal can be protected.
The India factor
There are many, who think that India always raises an eyebrow whenever there's talk of Nepal-China connectivity. India has welcomed President Xis' initiative, and said it wants to actively participate. But statements from the Indian government make it clear that India has its reservations about the project.
The Cotton Route
India recently proposed the 'Cotton Route' (seen by many as its answer to the Silk Route) to strengthen economic ties between countries in the Indian Ocean rim. It believes that Belt and Road may weaken its influence in South Asia. It has also launched Project Mausam and Spice Route apparently in response to China's Belt and Road initiative.
The Indian establishment is under pressure from
its 
think tanks to not obstruct China's endevours
.
The Indian establishment is under pressure from its think tanks to not obstruct China's endevours. There is a strong voice that if India wants to benefit from OBOR, it should not only actively participate in it, but also influence its action plan. Many people in India perceive the Mausam Project and the Spice Route as rivals to the Maritime Silk Road.
Can Project Mausam and Maritime Silk Road be complementary?
Many respond in the positive. The routes India and China are talking about, when synchronised, can improve regional trade. That is why India and China need to make this their common agenda.
China's grand plan could power the growth of Asia. Institutions like the Asian Infrastructure Investment Bank, of which China, India and even European nations are members, will partly finance the growth of such infrastructure. South Asia can benefit through trade connectivity with the global market and both India and Nepal will be drawn into this mega development framework.