Today is the 15th of Shrawan, a day marked as Kheer/Khir Khane Din in the Nepali calendar, which translates to a day for eating rice pudding. This day is observed to mark the end of the paddy planting season and to commemorate the hard work and achievement of the farmers.
On this day, in almost every Nepali household, a special dish of rice pudding, locally known as kheer/khir, is cooked and offered to the deities before the family members enjoy this sweet delicacy. Kheer is considered a holy and pure food that is usually made during religious rituals and festivals.
Hence, you are learning today how to make kheer in a typical Nepali style.
Kheer tastes incredible, but making this dish is not that complicated at all. But, having patience is a must. Celebrate this Kheer Khane Din by making this sweet rice pudding on your own and enjoy it with your family.
Ingredients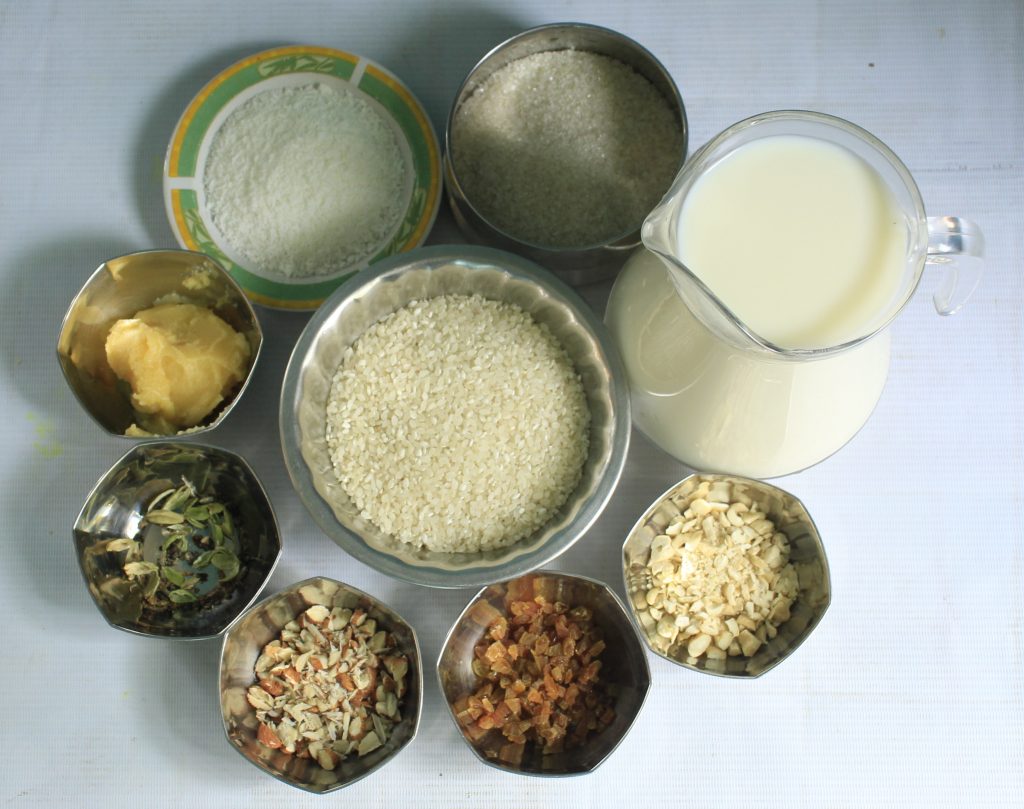 Basic
Milk: 4 litres
Taichin rice: 1 cup
Sugar: 8-9 tablespoons
Ghee: 2 tablespoons
Optional
Nuts (Grated coconut: ¼ cup, almond: 10, cashew nuts: 10, raisins: 10)
Cardamom
Saffron
Recipe
First of all, rinse the rice properly and soak it in water for 15-30 minutes.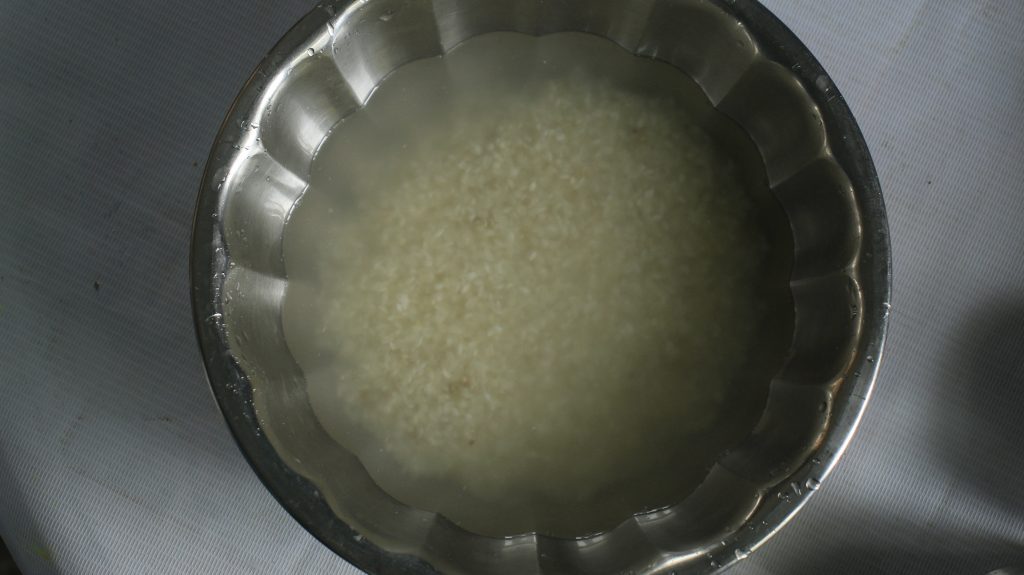 Now, take a cauldron or a wide pan, heat it a bit, and add a tablespoon of ghee to it. After that, add grated coconut, chopped almonds, cashew nuts, and raisins in the ghee and roast them for a few minutes till they turn light brown.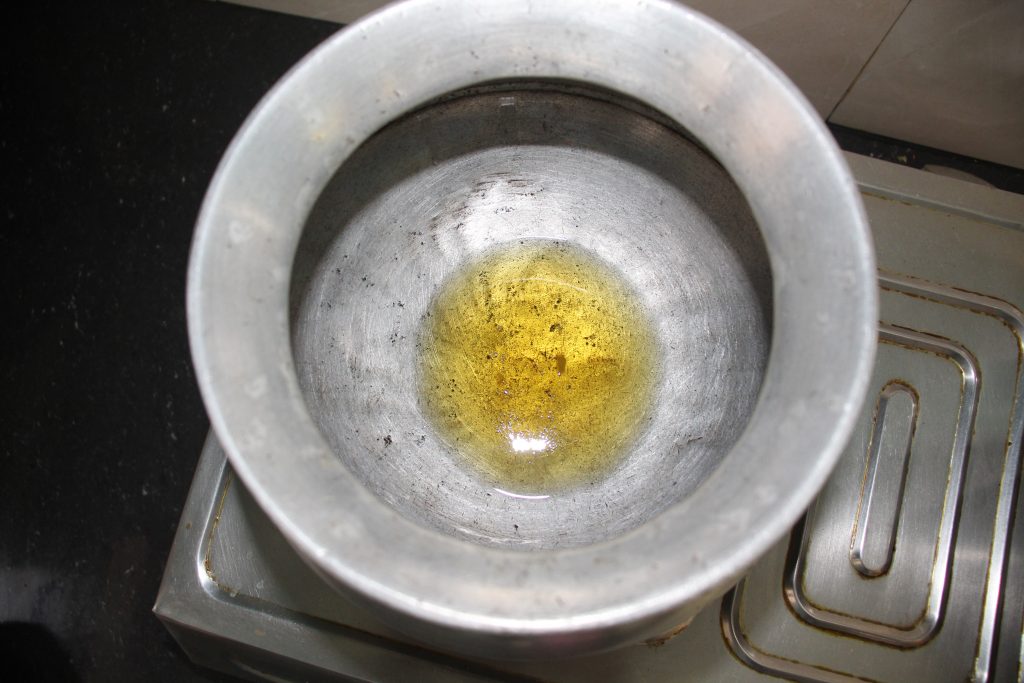 Then, switch off the flame and take out the nuts and let it cool for some time. In the same pan, roast the soaked rice in the leftover ghee for some minutes. Now add all the milk to the pan, stir it and bring it to a boil.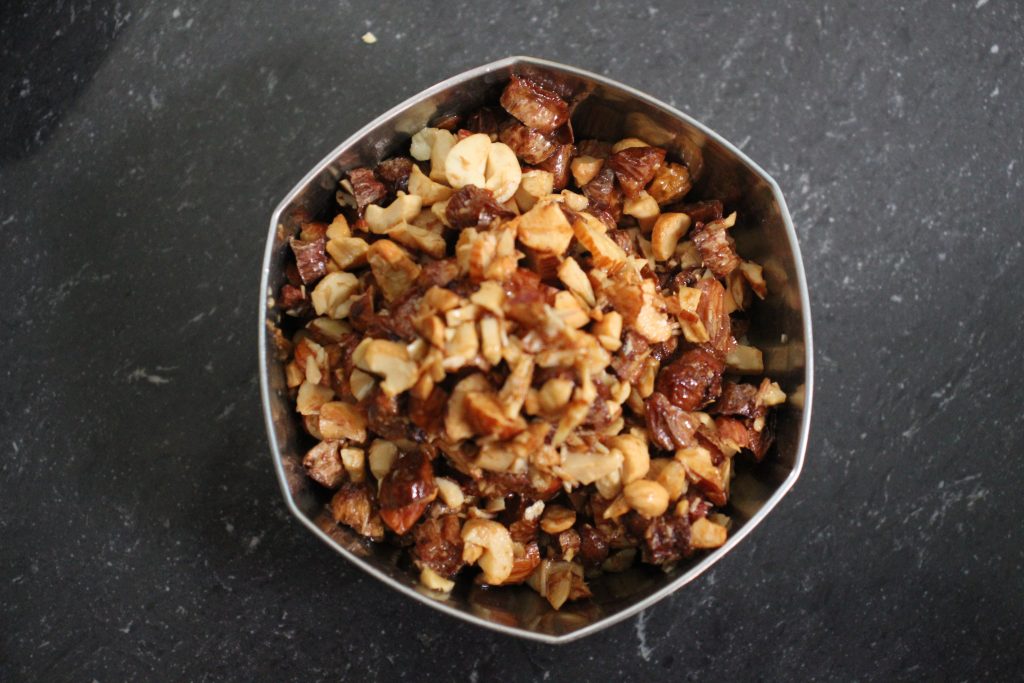 After that, lower the flame and let the milk reduce and thicken. Stir the milk and rice time and again to avoid burning milk on the bottom of the pan
Once the rice is half-cooked, add sugar as per your taste preference and mix it properly. Continue cooking on low flame and stir at intervals.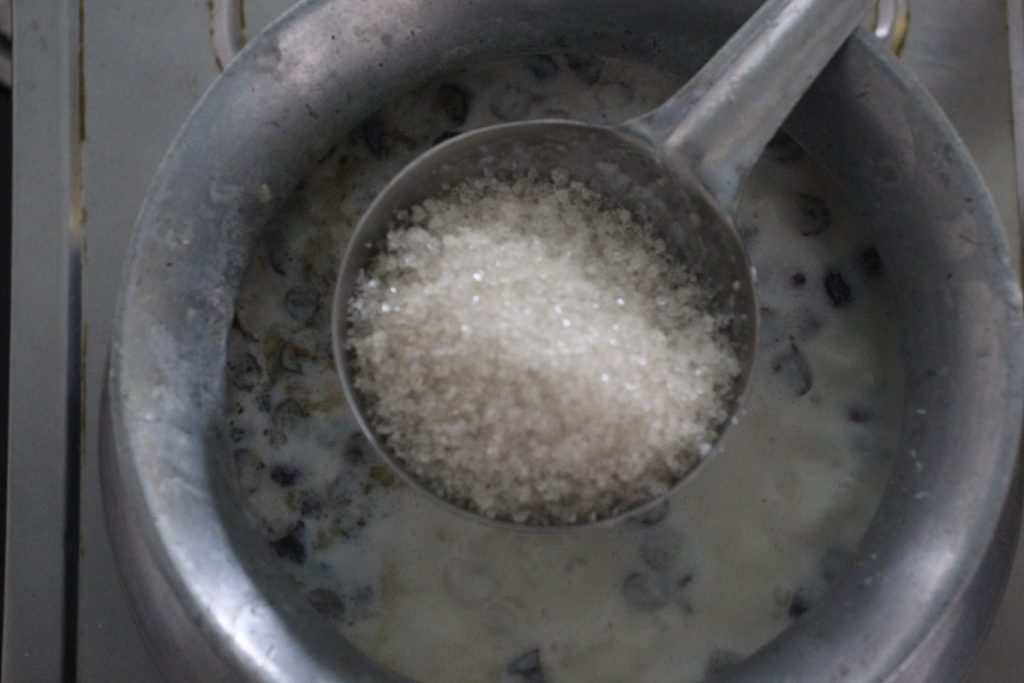 Also, crush some cardamom seeds and add those and other roasted nuts and coconut in the mixture of rice and milk and mix them very well. It is better to leave some nuts for later to garnish kheer.
You can also add saffron to the dish. You just need to take some saffron strands and mix them in a tablespoon of warm milk. Then, add this mixture to the kheer that is being cooked.
It will take around 40-50 minutes for the milk to reduce and thicken and for the rice to be cooked properly. Once the rice gets well-done and the milk thickens and becomes creamy, your kheer is all ready to be served and relished.
You can serve kheer in a bowl and top it with the remaining nuts. A boiled potato pickle or a simple potato curry can be a perfect match for the bowl of your kheer.
All photos except for the last one by Shukra Giri