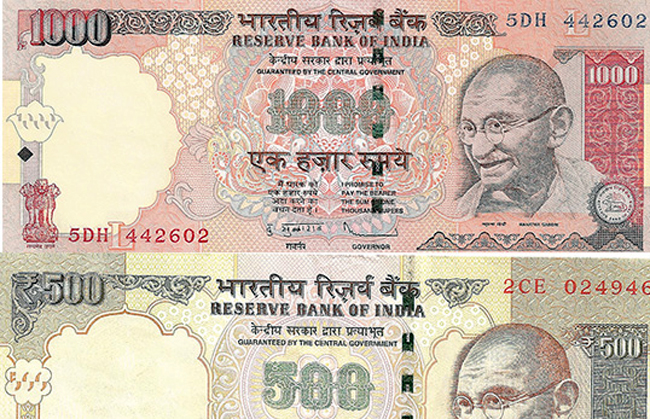 Kathmandu, March 1
A Reserve Bank of India delegation, which landed in Kathmandu on Tuesday, has asked Nepali bankers to explain how they comply with KYC norms.
The delegation from the RBI's monetary management and supervision departments have expressed concerns over KYC (know your customer) compliance of Nepali banks in a meeting with senior bankers. KYC norms are devised to clearly identify depositors and their source of income.
"They (the delegation) had expressed concern over our KYC system," said Bankers' Association deputy chief Gyanendra Prasad Dhungana after a meeting with the delegation. "We told them that our KYC system is more robust than that in India," he added.
According to sources, the delegation is to meet the Governor of the central bank and his deputies. This delegation, however, does not have the authority to take any decisions on how old Indian notes in Nepal are to be exchanged. It is to report to the central government, and a decision is to be taken based on the report.
The same delegation is to head to Bhutan after wrapping up the Nepal trip.
This comes a few weeks after Nepal Rastra Bank officials visited New Delhi to hold talks with India's Finance and External Affairs ministries. However, they were told that a delegation will visit Nepal to take a call on the issue. NRB has proposed that a Nepali citizen be allowed to exchange up to Rs 25,000, and had told its Indian counterpart that it could collect all the notes within a month.
On November 8, India's Prime Minister Narendra Modi in an unscheduled live televised address at 20:15 declared that use of all Rs 500 and Rs 1,000 banknotes of the Mahatma Gandhi Series would be invalid from midnight of the same day and announced the issuance of new Rs 500 and Rs 2,000 bank notes of the Mahatma Gandhi New Series in exchange for the old banknotes.
The government claimed that demonetisation was an effort to stop counterfeiting of the current banknotes allegedly used for funding terrorism, as well as a crackdown on black money in the country. The move was described as an effort to reduce corruption, the use of drugs, and smuggling.
The Indian government's deadline to exchange the demonetised notes elapsed on December 30, 2016.
Chances are that the Indian government will allow Nepalis to deposit their notes in their bank accounts in Nepal after bearers present their documents to prove the source of the currency. But the window period will be short.