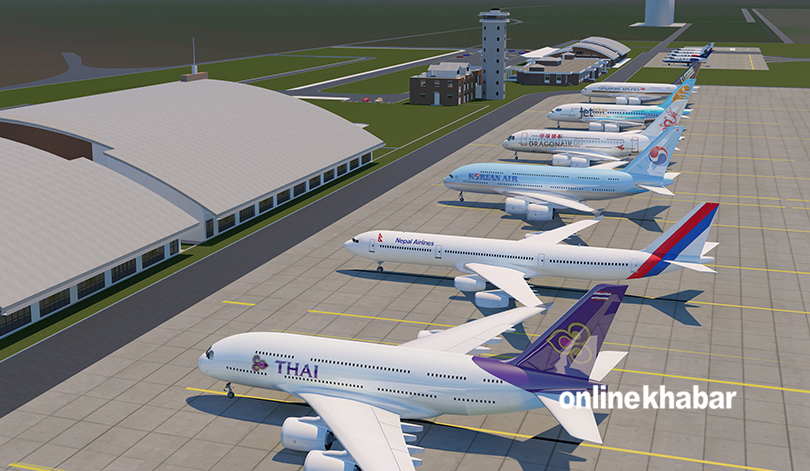 Butwal, July 20
Thanks to improvements made by the contractor company, the Gautam Buddha International Airport Construction Project says it will be able to complete the construction works by 2019 June.
The construction works had begun in 2015 with an objective of completing the work in two years. The project, however, was delayed due to various problems including the negligence of contractor company, disputes over compensation distribution, political protests and shortage of construction materials.
But, by now, around 50 per cent of construction works have been over and it will be complete within next 11 months, according to the Project Chief Om Sharma.
"Most difficult tasks have been completed one after another," he says, "Now, all the tasks for the airport's upgrading as an international airport will be over by 2019 June."
If everything goes as planned, the airport will conduct first international flight on September 27, 2019, on the occasion of World Tourism Day, according to officials.
Earlier, Asian Development Bank, which has provided grant and loan support to the project, had stopped the support as the Chinese contractor company, Northwest Civil Aviation, could not perform satisfactorily from January this year; and it had pushed the project into uncertainty. However, the dispute has ended now and the ADB has continued investment, informs Sharma.
It is expected that the airport will serve 15,000 to 25,000 passengers every day.