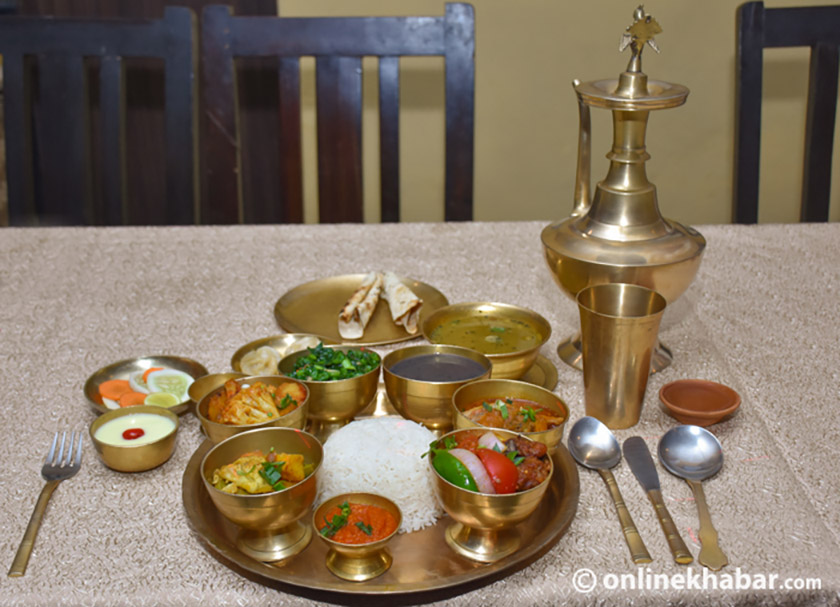 In just five months, Covid-19 has dramatically changed the lives of the people around the world. The World Bank estimates almost 11 million people will fall into poverty due to the impact of coronavirus outbreak on food insecurity (SDG 2). As many people have turned towards local supermarkets, shops, and outlets for food, one recurring image is that of an empty food shelf. These images point out potentially significant problems, the Covid-19 impact on the food supply chain, especially in developing countries and in the regions that face food insecurity. As pandemic unfolds, disruption in the domestic food supply chain is emerging as a pressing issue.
As per today, the main transmission route of Covid-19 is person-to-person contact, especially through respiratory droplets, generated and transmitted when an infected person coughs or sneezes. To date, there is no concrete evidence that Covid-19 is a foodborne disease. However, the transmission of the disease is possible if an already infected person touches food, which then comes to contact with another person shortly. Fresh food items and vegetables are also under high risk before being preserved by refrigeration if an infected person touches them. Thus, at such never-seen-before conditions, safe food packaging, sanitation, and hygiene of food handlers become highly imperative.
The WHO presented physical distancing as a single most effective way to reduce the transmission of this disease.  These contingency measures, for many of us, changed the way we used to live; many of us are working from home. However, food industry personnel do not have the luxury of work from home as food manufacturing requires all workers in the food production and supply chains. Keeping the food safe and qualitative to consume while equally maintaining the health of food safety personnel is critical to surviving the current pandemic.
Urgency and needs of food safety measures
The farm-to-fork food safety approach has long been implemented based on the Hazard Analysis and Critical Control Point (HACCP) principles to reduce risks and contamination of food by hazards under food safety management systems (FSMS). Such a system is truly realised when good hygiene practices (GHP), and standard sanitation operating procedures (SSOPs) are strictly followed. The Codex Alimentarius Commission (CAC) has laid a firm foundation for the effectiveness and implementation of food hygiene at each critical control point (or stage) of food processing, production, and marketing supply chains with the Codex General Principles for Food Hygiene to prevent food contamination.
In light of all these existing stringent measures a food manufacturer takes, there is an urgent requirement for all stakeholders in the food business to ensure compliance with safety measures, to protect food workers form contracting Covid-19, to prevent exposure to or transmission of the virus, and to strengthen food hygiene and sanitation practices.
It is thus imperative to follow strict sanitation and hygiene measures at all levels of food safety management systems for feeding the world during this pandemic. From farm to fork, everyone must adhere to the measures given by the WHO and the FDA to eliminate or reduce the risk of food surfaces and food packaging materials becoming contaminated with the virus from food workers.
Farm
On a farm, along with the existing good agricultural practices (GAP), proper attention should be laid to the personal hygiene of food handlers.
Awareness: Food handlers, including small and medium-scale enterprises and businesses, working on a farm should be aware of Covid-19 and its symptoms.
Sanitisation: It is essential that the working areas and the vicinity of the farm need to be sanitised with spray sanitiser (e.g. 0.02% Sodium hypochlorite in water; pH 7.2-8.0). On the farm, it is of utmost importance to clean and sanitise the hands before and after the handling of food. For this purpose, it is recommended to use alcohol-based sanitiser (ethanol, propan-2-ol, propan-1-0l) with concentrations of 70-80%. If at any time, home-based alternatives like soap can be used for washing hands for up to 20 seconds, it helps reduce viruses (if present) significantly as it dissolves their lipid layer.
Packaging: As studies suggested the presence of the virus on packaging materials, it is necessary to follow the sanitisation principle at all times. Use disposable gloves at all times.
Industry setting
Food manufacturing units, including small and medium-scale enterprises and big chains of industries, play one of the most vital roles during this pandemic. The global food industry is reeling under the Covid-19 crisis. Although we are not in a state of "business as usual," the food industry is essential. As this entire industry must continue to move forward in its duty to provide safe, quality food products, so many questions remain. These questions include: Should the employees be tested for temperature before allowing them into the manufacturing facility? What do we do if an employee tests positive for coronavirus? How can the company continue safe production? Should we sanitise between shifts on the production line? Should employees on the production floor wear face masks and shields? At what temperature can the virus be killed?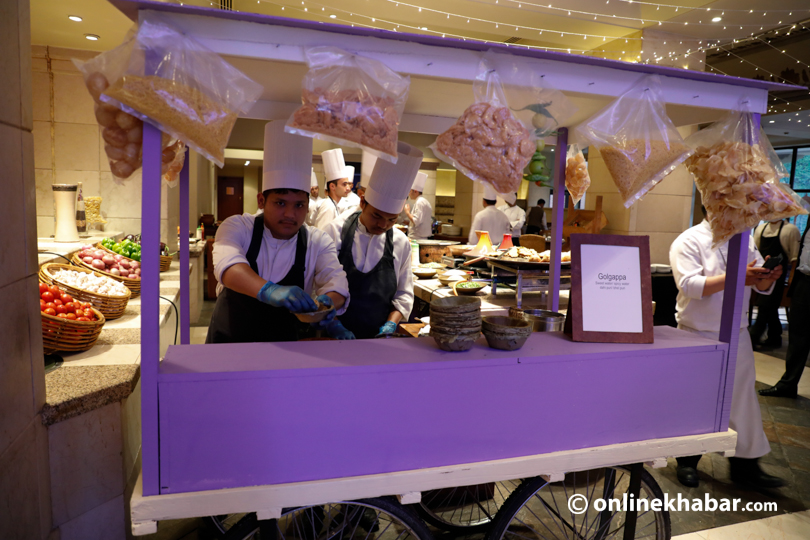 All these questions' answers can be obtained from the FSMS guidelines. The prerequisite programmes in the FSMS realise these threats and have set a series of SSOPs to follow from a manufacturing point of view. Along with some adaptations that must be made during these unprecedented times, such SSOPs are cleaning of high-touch areas, vigilance with CDC-recommended sanitisers, conducting risk assessments related to social distancing. We, at the Food Engineering and Bioprocess Technology (FEBT) Programme of the Asian Institute of Technology (AIT), Thailand, have been working on technological measures to ensure the safety and high quality of food products.
As we navigate through these times, physical distancing in the industry seems challenging with existing infrastructure but cannot be ignored. The WHO has set practical measures to adhere to physical distancing guidelines in the food processing environment as follows
Stagger workstations on either side of processing lines, so that food workers are not facing one another;
Provide personal protective equipment (PPE) such as face masks, hair nets, disposable gloves, clean overalls, and slip reduction work shoes for staff. The use of PPE would be routine in high-risk areas of food premises that produce ready-to-eat and cooked food. When staff are dressed in PPE, it is possible to reduce the distance between workers;
Space out workstations, which may require a reduction in the speed of production lines;
Limit the number of staff in a food preparation area at any one time;
Organise staff into working groups or teams to facilitate reduced interaction between groups;
Use disposable gloves but change frequently;
Use hand sanitiser between every process and as much as possible;
Sanitise the processing plant and working area with the spray sanitiser as frequently as possible.
Food safety management systems and all the current programmes that underpin those systems built around standards already in place still apply. Those include measures based on Hazard Analysis and Critical Control Points (HACCP) principles and grounded in the Codex General Principles of Food Hygiene.
However, the threat of Covid-19 calls for the need for additional hygiene and sanitation measures to be introduced to ensure protection for workers in the food environment.
Transportation, logistics and retail food safety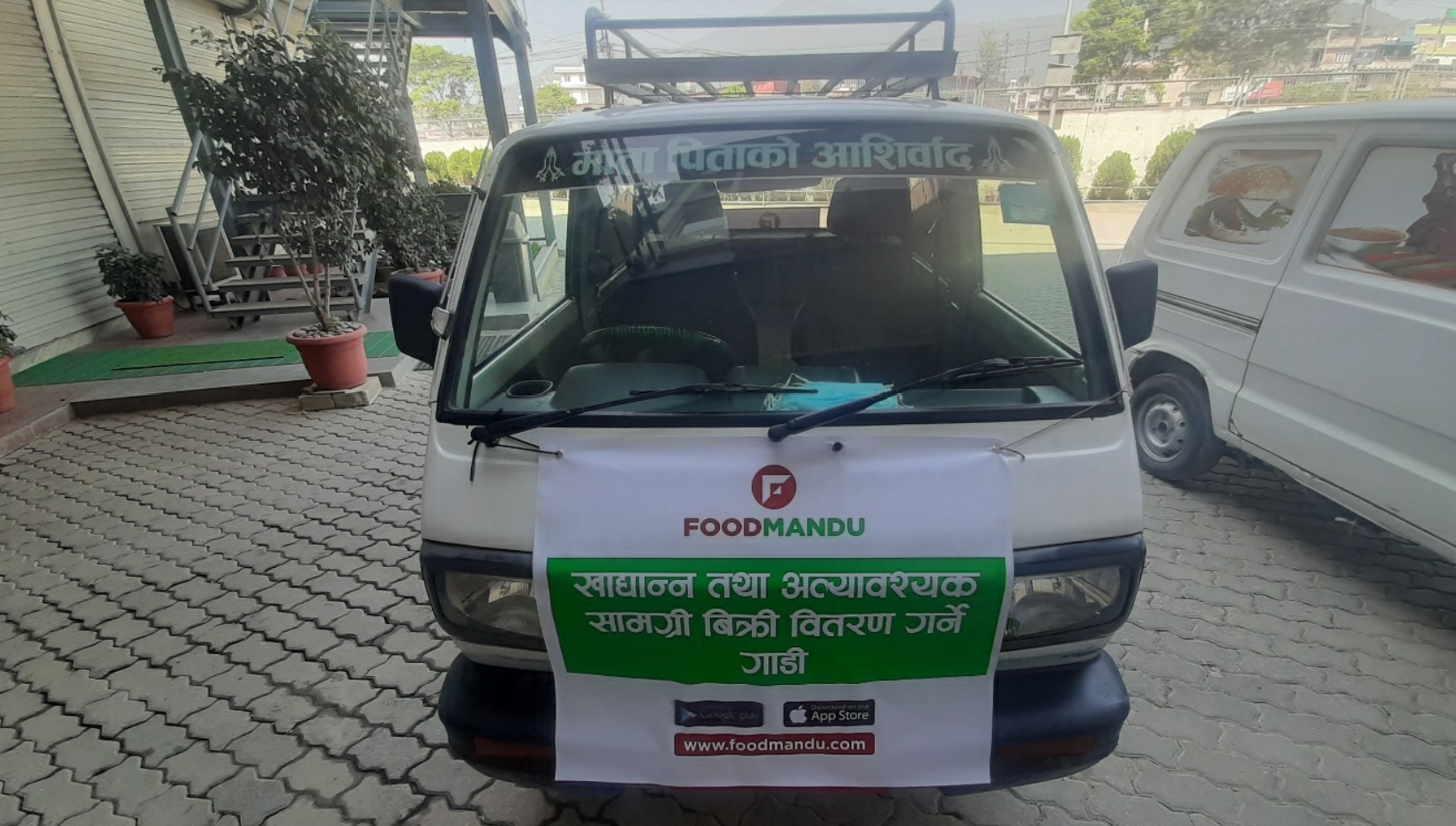 In this step, drivers and staff working to deliver the food to the consumer must be provided with hands-on knowledge about Covid-19 to understand the situation we are dealing with. The availability of hand sanitiser, disinfectants, and other essential PPE is of primary need to protect both personnel safety and keeping food safe. The drivers should consider the following points while performing onsite duties:
Be aware of the potential risks involved in contact transmission of Covid-19.
Surfaces like steering wheels, door handles, and mobile devices should be sanitised and cleaned as much as possible.
Be mindful of physical distancing when picking up or passing deliveries to the market or consumers.
Separate and try to keep food containers during delivery.
Keep food containers clean.
Maintain a high degree of personal cleanliness and wear protective clothing.
Retail business food safety
As much as health workers and staff are working day and night as front-liners protecting public health, the retail food business is equally exposed to challenges during these times. Retail food business faces the greatest challenges in maintaining the highest standards of hygiene, protecting staff from infection, maintaining physical distancing while dealing with customers, remaining open, and ensuring adequate supplies of food.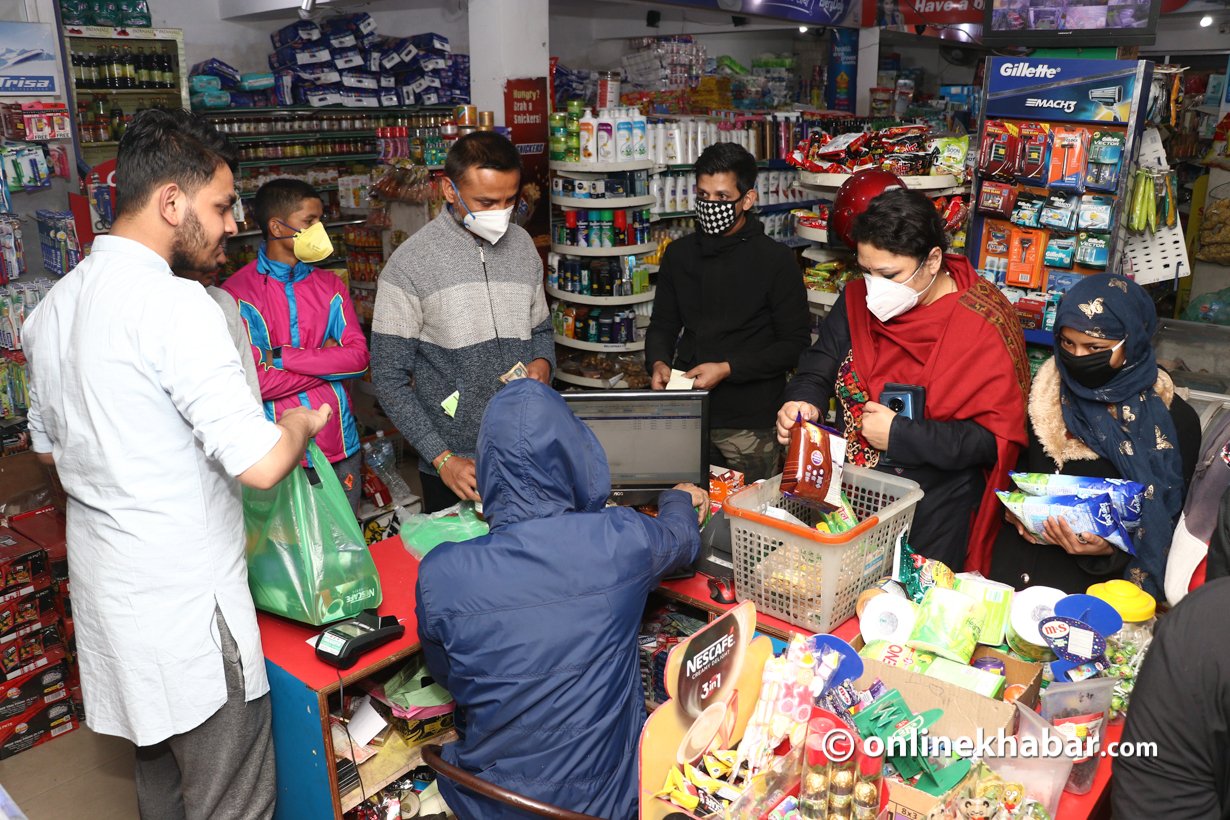 The WHO guidelines on practical measures that can be adopted by the retailers include:
Regulating the numbers of customers who enter the retail store to avoid overcrowding;
Placing signs at the entry point to request customers not to enter the shop if they are unwell or have COVID- 19 symptoms;
Managing queue control consistent with physical distancing advice both inside and outside stores;
Providing hand sanitiser, spray disinfectant, and disposable paper towels at store entry points;
Using floor markings inside the retail store to facilitate compliance with the physical distancing, particularly in the most crowded areas, such as serving counters and tills;
Making regular announcements to remind customers to follow physical distancing advice and clean their hands regularly;
Introducing plexiglass barriers at tills and counters as an additional level of protection for staff;
Encouraging the use of contactless payments;
Advising consumers to clean their shopping bags before every use shall be posted on the retail food premises (shops, outlets, supermarkets).
As the world responds to this pandemic and seeks to restore global prosperity, we must focus on food safety management systems at all times so that we can navigate this crisis together. The food is imperative to our survival when the situation is not normal or becomes a new normal. However, the safety and quality of food cannot be compromised. Undoubtedly, there is a need to avoid "business as usual" practices, think out of the box and endure each responsibility on food safety points so that we can safely negotiate the pandemic and/or any such crisis of our generation. This implies to all including policy developers, food entrepreneurs, food experts, consumers, and other stakeholders.
Anil Kumar Anal is Professor and Head of the Department of Food Agriculture and Bioresources (FAB), School of Environment, Resources and Development (SERD) at the Asian Institute of Technology (AIT), Thailand. Sushil Koirala is a Research Associate in the same department.