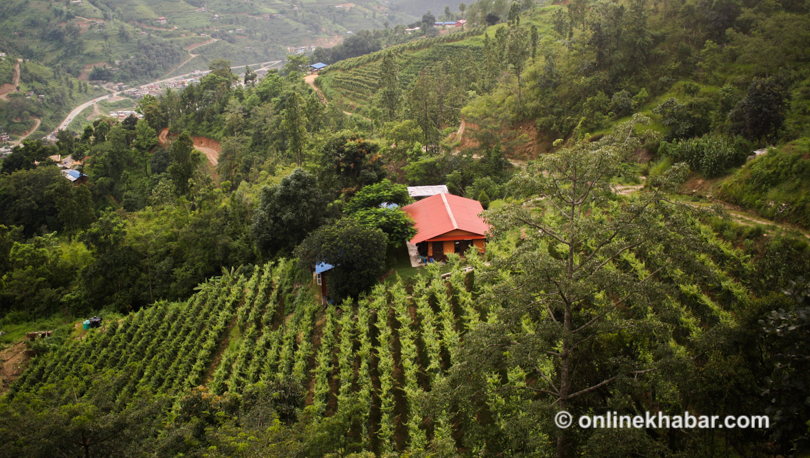 When Kumar Karki (46), like thousands of Nepalis who go abroad in search of a better future, left for Japan in 2000, he had a wish to come back and do something different.
After visiting vineyards in Japan and watching them use technology to produce grape, he decided to do the same in Nepal. Along with a vineyard, he also wanted to open a resort–doing so was was one of his childhood dreams. In 2007, he was back in Nepal to start the project
"Before I went to Japan, I had no idea about how grapes were grown. Slowly as I visited the countryside I saw a lot of vineyards producing both wine and table grapes. They had learned techniques from the French as they saw a market for wine and I thought why not start one here in Nepal," adds Karki who researched a lot before attempting to open a vineyard.
But he realised that a drinking culture hadn't developed in the country. "I was a bit skeptical initially but I then realised that I was creating a niche product and it motivated me to carry on," he adds.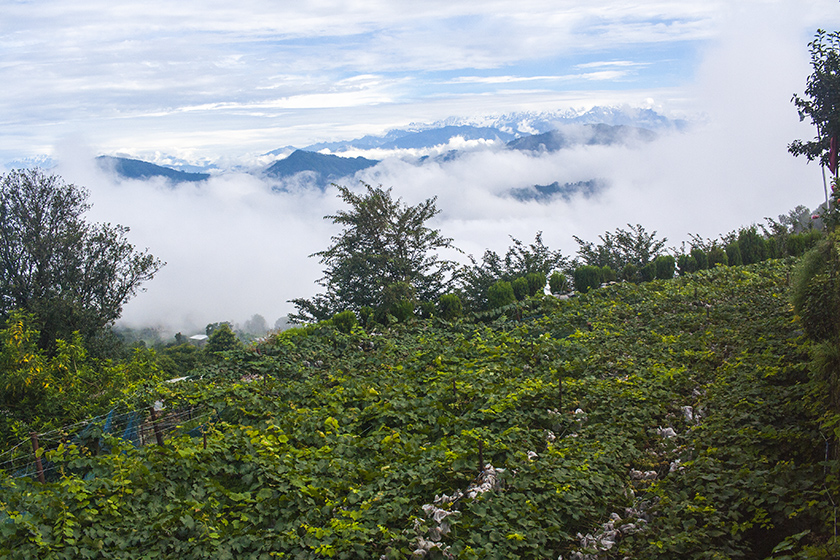 His last few years in Japan was spent researching on winemaking. A friend, Amikura Takuji, who helped him a lot from arranging visits to vineyards in Japan to introducing him to winemakers, played an important role. "His help was invaluable for which I'll forever be grateful," adds Karki who shares he even went to a university in Japan to learn more about winemaking from Professor Dr Okamoto Goro.
"Dr Goro helped me a lot too, without his technical expertise I wouldn't have been able to open this place. He also did a lot of research from which he told me that the weather in Nepal's hills was ideal for grape farming but also added that we had to do something about the monsoon which would coincide with the harvest season," adds Karki.
So with help from this friends and mentors, Karki decided to start this project in 2007 using modern American techniques to cultivate the grapes. Initially, he planted 11 varieties of grapes which such as Cabernet Sauvignon, Pinot Noir, Koshu and Muscat Bailey.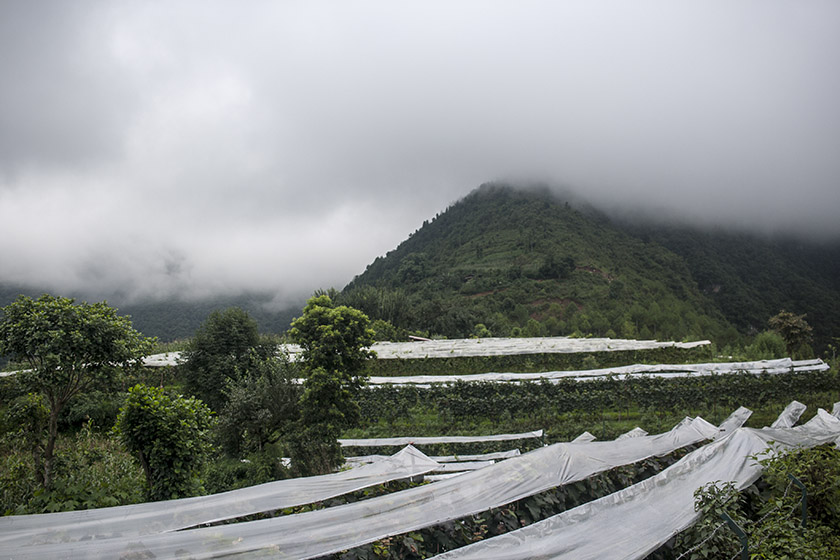 Challenges
Opening a new business in Nepal isn't easy, Karki found out. His first challenge was raising funds. "It isn't easy opening a vineyard in Nepal where people from the government aren't even aware of what we are," Karki adds.
"The bank, while passing our loan, didn't put us in the 'agriculture' category–doing so would have meant a better interest rate for us," he continues. Karki also shares that bank officials, who sit in their air-conditioned offices, didn't even visit the place once to see if it was an agricultural project or not.
Another hurdle was to make the people aware of the product– another reason he opened a resort. Pataleban Resort helped promote the product, but Nepalis were still not open to local wine. It was only in 2014 that the vineyard started selling the wines.
It normally takes five years to produce wine from scratch–three years for growing grapes, one year for fermentation and one year for storage. "This is not easy if you don't have something else to bring in some cash."
Another major challenge was the monsoon which would coincide with the harvest season and that would be a problem as the fruit needs a lot of sunlight to get the sweetness. For that, they tried a lot of things, including early riping techniques which is slowly being put into practice.
Initial response
The first years were not easy but the resort helped a lot as people from the Valley started to visit the resport. Karki says most came to the place because it was a vineyard and were bent on drinking wine
"In our first year of operation in 2010, a lot of people came to stay here but during those times the wine wasn't as refined as it is now but people still drank it and liked it. Now the bigger challenge was to market the product in a manner which would make it a success in Nepal."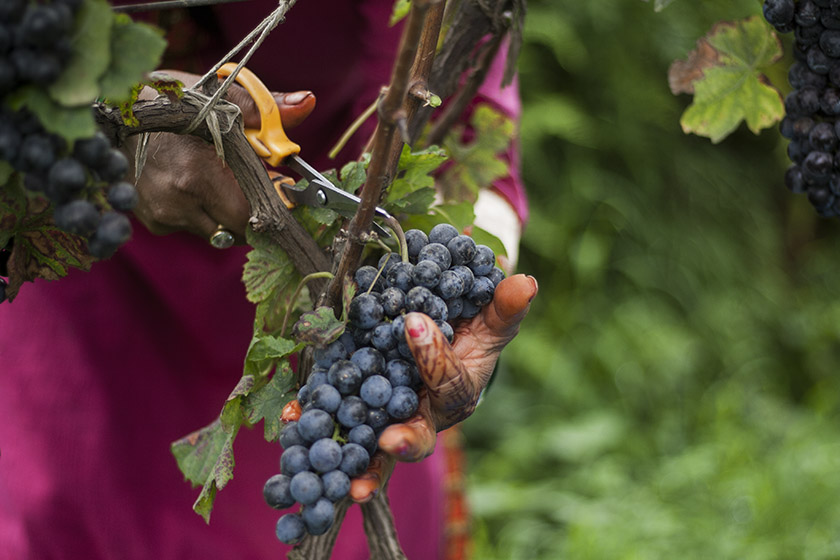 The first bottles of wine produced from the winery in Pataleban wasn't very good. But slowly it started to get better and in 2014 they launched their first batch of wine which had around 200 bottles which were received well by the guests who came to stay at the resort.
Scaling up
Having successfully cultivated wine at Pataleban, Karki looked to build on his project. In 2011, he bought some land in Kaule, a village in Dhading where he planted more grapes.
But he needed help to scale up as producing more wines for that he needed so expertise and in 2014 he stumbled across Swiss Contact, a non-profit organisation which sends retired Swiss professionals to developing countries to help strengthen organisations.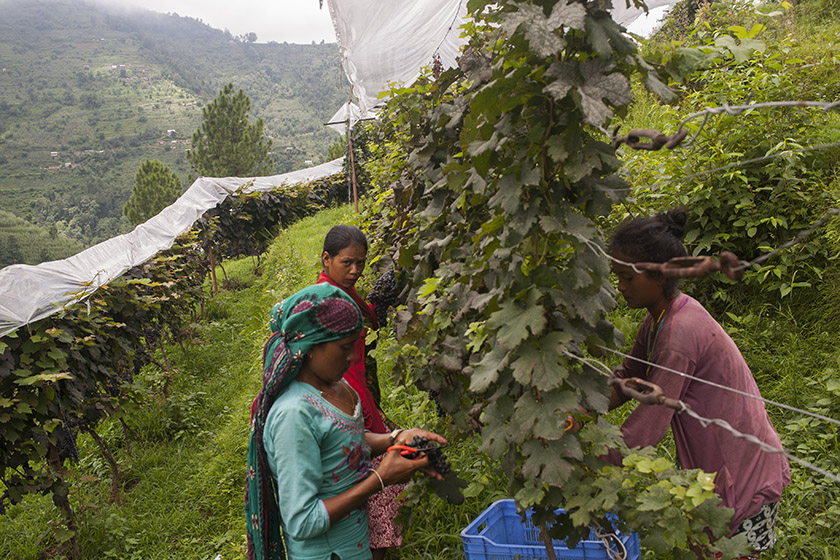 Swiss Contact then sent Joseph Chanton, 74, who had been involved in winemaking from a young age. "Joseph's help was invaluable he helped me polish the wine I was making. He taught me how Europeans made wine which was different to the style I was using before.
"He took me to Europe and showed me how they took care of their vineyards and how to they made wines and he also brought some grapes with him and planted it in Kaule."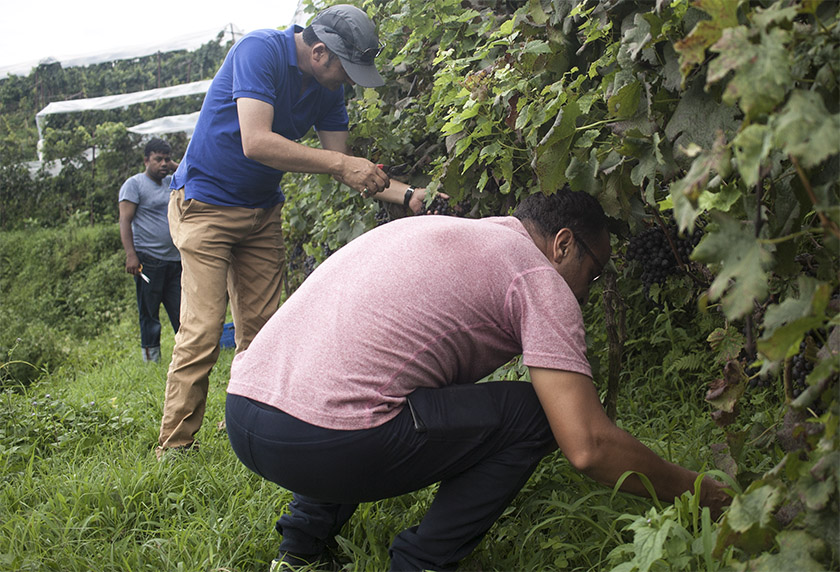 "The way we wines were being made here was a bit different. They were growing too many grapes in the same plant which is not good for wines. That is is why I told them that they needed to focus on producing quality rather than quantity," says Chanton who says Karki heeded his advice while plating grapes in Kaule.
Chanton comes to Nepal every year for three months to work in the vineyards. He shares that the wine here is quite good and feels the taste is decent. "There are other wines here that aren't half as good. I don't know how they can call themselves a winery when they don't even have a vineyard," shares Chanton.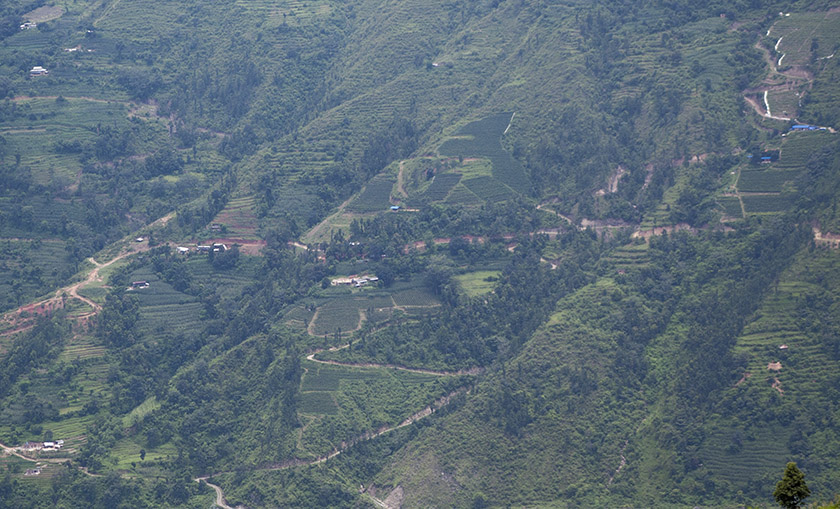 After the success of Kaule, Karki decided to open another vineyard–this time on the other side of Kaule at a place called Kewalpur, where he had slowly started buying land from locals. "The number of grapes we were producing wasn't enough and I wanted to do a bit more and just I bought the land in Kewalpur. The earthquake hit during that time and I was in trouble ."
In the earlier days, Karki looked after everything (the resort, the vineyard). But he realised that running everything alone would be difficult. In 2015, Karki met Janapal Thapa (49) who had been working in the hospitality industry for over two decades and Dhurba Kumar Khatri (49) a friend who had knowledge in the field of marketing and finance. The three of them together decided to run the business.
Another thing common between the three of them was that all of them had come back from their stints abroad to start something here in Nepal. "All of us got on board quite quickly, and believed that this project would be a success," added Thapa who took over operations of Pataleban Vineyard Resort in 2016 after Banayan Tree Nepal, a company where he is a partner leased the property. Khatri's people skills and marketing expertise, along with his knowledge, also came in quite handy while marketing the product.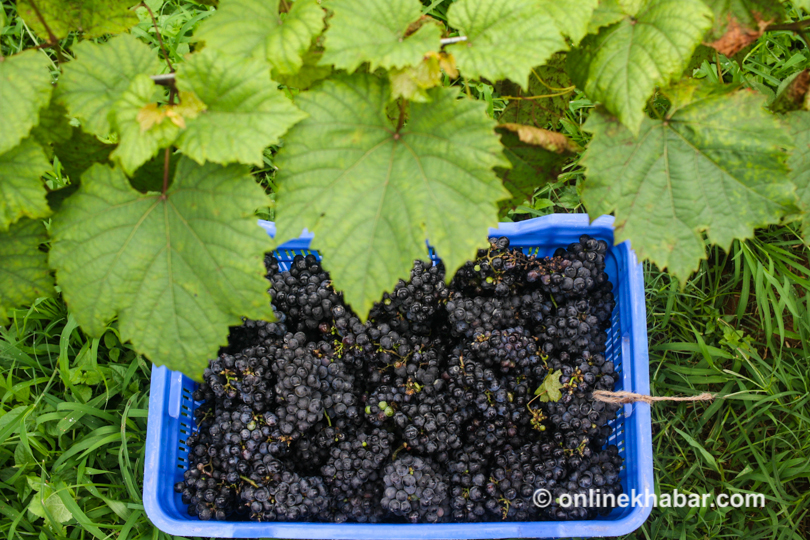 The future
After 11 years of hard work, now the company is looking to move towards launching its wine in the market. The trio, together with Chanton, recently launched their wine in Pokhara and are soon planning to launch it in Kathmandu.
"That these restaurants agreed to put our wine on the menu is quite an honour for us as till now not one Nepali wine has been sold there," says Khatri who adds that the quality of the wines was the reason the restaurants agreed.
In the next few years, the winery is also planning to roll out three new products: two red wines and one white to add to its existing three wines (white, red, rose). "The current wines are all blended and have been received well by the consumers but now we want to do something different," adds Khatri who says there is a market for wines in Nepal. He shares that now they are planning to bring specialist grape wines Solaris(White), Merlot and Cabernet Sauvignon (Red) to the market.
The partners also share that this project can be a good example of agro-tourism as it was the case in Japan. "Domestic tourism in on the rise and I feel this project, when it is complete, will surely bring a lot of them here," adds Thapa who feels that it will result in employment of many from the area.
In the future, the company plans to build a cellar of international standard in Kewalpur and also improve the winery. Thapa shares that they are also planning to build a museum to showcase their wines.
With the wine culture in Nepal slowly developing, the need for quality wine will definitely rise as there is a certain romance in wine that other drinks don't offer. Most wines consumed in the country is imported and with the winery expecting to produce 100,000 bottles a year in the next three years the partners feel that they can displace imported wines in the market soon.
---
Published on August 1st, Wednesday, 2018 11:20 AM
---
Download Onlinekhabar App. Android click here & IOS click here . Keep in touch with us on Facebook, Twitter & YouTube.