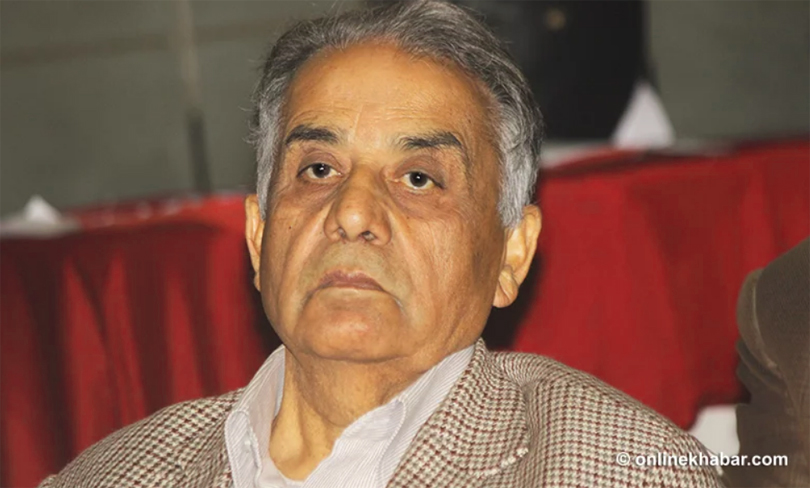 Speaker of the first House of Representatives after the restoration of multi-party democracy in 1990, Daman Nath Dhungana, has come back to politics after 23 years.
Dhungana is filing his candidacy for the House of Representatives seat from Bhaktapur Constituency 2 from the Nepali Congress party.
Dhungana says he happily accepted the party's proposal for candidacy.
He had quit politics after being defeated by CPN-UML's Bidya Devi Bhandari (current President) in 1994 mid-term parliamentary elections.
After that, he was active in human rights movements. He had also mediated some talks between the government and then CPN-Maoist.
Now, Dhungana will be challenged by UML's youth leader Mahesh Basnet, who also has the support from CPN-Maoist Centre.
Other Candidates