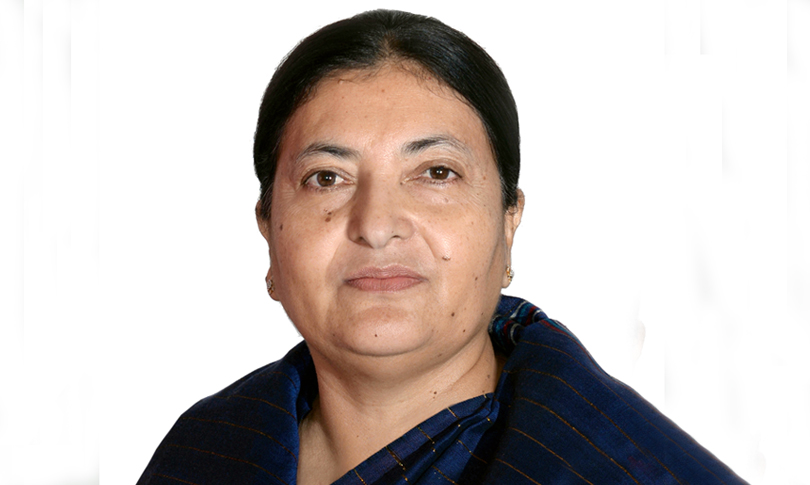 Kathmandu, March 14
President Bidya Devi Bhandari, who has been elected to a second term in office, has consulted aides on the way forward as officials prepare to administer oath of office to the former UML leader who has been re-elected to the post.
According to the constitution, the Chief Justice administers the oath of office and secrecy to the President. However, as the Chief Justice has been criticised in the media for his conduct, the President does not want to be sworn-in by him.
According to a source close to the President, Bhandari wants Parajuli to understand the situation and take the initiative to either resign or go on leave. But if Parajuli wants to continue, the President is in the mood to advise him to quit after she is sworn in. THe source said that after the swearing in, the President shall meet the CJ and tell him that his actions are affecting the image of the judiciary. The President is likely to do this before March 16, the day Parliament to convene.