Op-ed editors of broadsheet dailies published in Kathmandu have chosen a wide range of issues for their papers on Thursday. The third round of local elections in Province 2 has received considerable attention along with various other social and economic issues.
Elections in Madhesh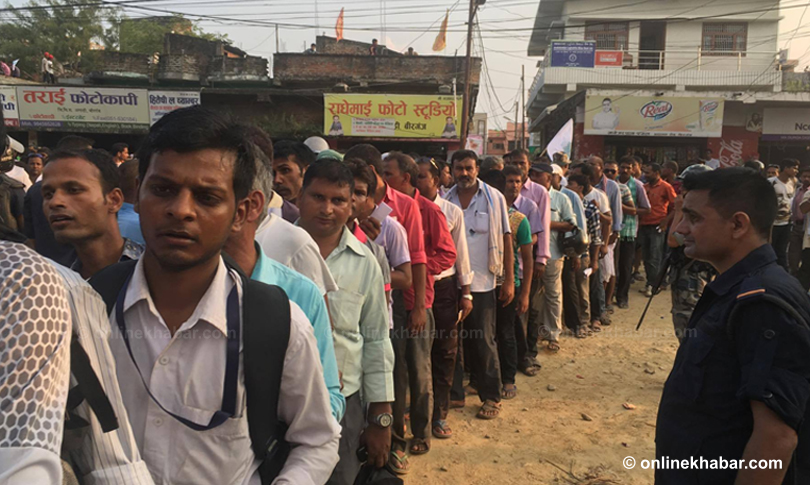 Voters in Province 2 head to polls in the third round of local elections next week as major political parties jostle to gain foothold in Madhesh, which has been in the past few years dominated by Madhesh-based parties. In this context, Nepali Congress leader Arjun Narshingha KC, in his article for Annapurna Post, says almost all political parties claim to be competing against the Nepali Congress as the party has a long-standing relation with the people in the area. He says that almost all urban areas in Province 2 still remember the role the Nepali Congress paid during the lead-up to the political changes in Nepal in the past few decades. He says that people in Madhesh have high expectations from there local representatives as it reels under floods and social problems.
The election 'experiment' in Terai
Chandra Kishore, in his piece for Kantipur, says the local elections in Province 2 will have deeper implications for the politics of the whole country. After the elections are over, political forces of different hues will interpret the results in different ways, but there are various factors that sets the elections in Madhesh apart from that in other provinces. This time, a whole set of candidates chosen by political parties are non-political in nature. As campaigning for elections gets more expensive, parties are under compulsion to get people who have made money through 'short-cuts' to contest elections as only they can afford to foot the bills. There are only a handful of candidates who are capable and have a long-term vision.
Whoever wins in Province 2, the more important question is whether the polls will bring peace and stability in the country. Then there is the issue of blatant violation of the election code of conduct in Province 2. Similarly, the people are not getting enough alternatives when it comes to candidates.
The implications of elections in Nepal so far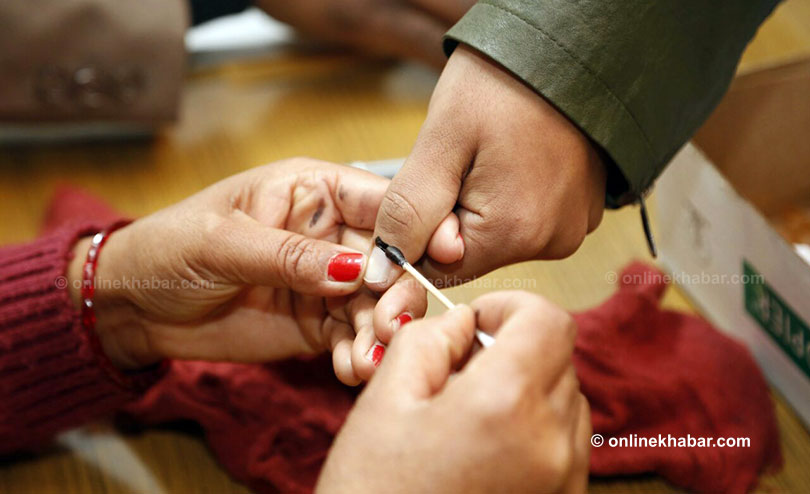 Krishna Prasad Upadhyaya and Krishna Prasad Sharma, for The Kathmandu Post, analyse the implications of the two rounds of local elections in Nepal. They have found that fair competition enables members of the janajati populace to rise to leadership positions. Similarly, at the provincial level, the result shows some variation, but in four provinces, the percentage of top positions held by janajati leaders is higher than the national percentage. They have also found that there is a bigger possibility for janjati leaders to get elected while contesting on behalf of national parties, as members of non-ethnic groups are more likely to vote for them under this condition. The results also show the diminishing role of ethnic parties in election frays.
Domestic politics and international relations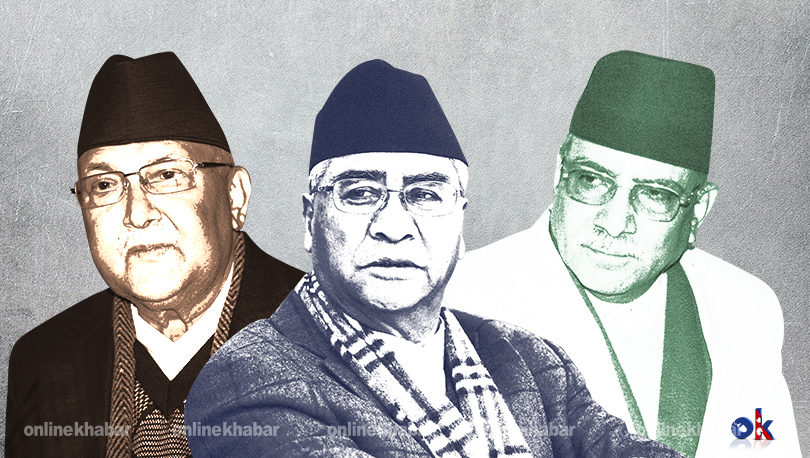 Biswas Baral, in his column for Republica, says power projections abroad have helped boost the domestic image of Indian and Chinese leaders, and the same has been the case with Nepal. He says that Shah rulers found it convenient to declare war on Tibet or the British whenever they felt a threat to their crown. He claims that the use of international means for domestic ends continues till this day.
Giving the example of KP Sharma Oli, he says that some forces in Nepal are cashing in on the anti-India sentiments of the electorate. Oli is also positioning himself as a pro-China leader. Maoist leader Prachanda has also emerged as another adept player and Deuba is trying to shed his image as 'India's man'. Even the Madhes-based parties are re-thinking their stand on India.
He concludes by saying that all this is not so good for Nepal. He argues that one way Nepal can increase its credibility and also minimise undue foreign meddling is for major political actors to find common ground on Nepal's key foreign policy concerns.
---
Published on September 14th, Thursday, 2017 11:33 AM
---
Download Onlinekhabar App. Android click here & IOS click here . Keep in touch with us on Facebook, Twitter & YouTube.