The conclusion of Prime Minister KP Sharma Oli's three-day state visit to India has been the most significant issue on the first page of all Nepali and English newspapers today. All newspapers have highlighted statements of the Prime Minister as he returned home on Sunday evening. Republica and Naya Patrika have turned quite analytical as they choose to evaluate positives and negatives of Oli's visit.
Few newspapers including Nagarik and Republica have highlighted the arrest of a Canadian national for his suspected involvement in paedophilia. Few other sociocultural and economic issues have also made it to the front page today.
Important
PM claims his India visit was successful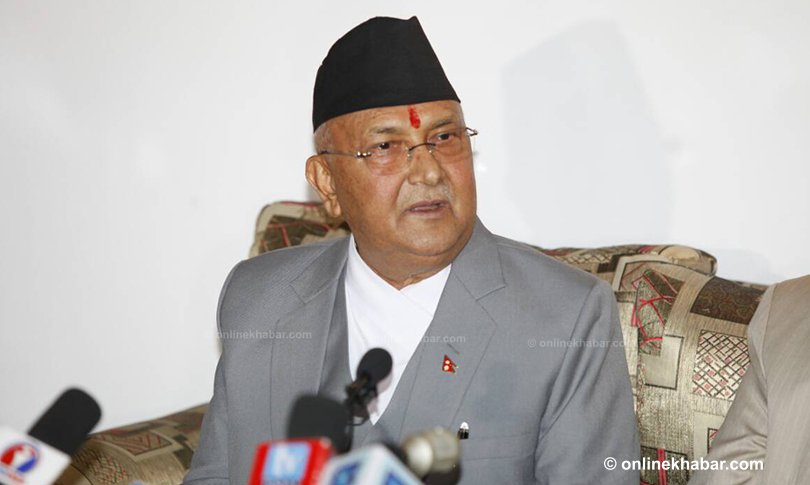 Upon arrival at the Tribhuvan International Airport from his three-day state visit to India, the Prime Minister said his visit was historic and successful, according to newspaper reports. The Prime Minister also claimed India finally accepted Nepali people's verdict and democratic process, reports Nepal Samacharpatra.
Kantipur published an interview with Oli in which he said India was not clear about what should be its relationship with Nepal, adding his meetings with Indian leaders were focused on implementation of past agreements.
Meanwhile, Naya Patrika explains progresses made in seven crucial issues of Nepal-India relations including amendment to 1950 treaty, crossborder railway connectivity, waterways, trade deficit, Pancheshwor project, Arun III and what to do with the banned Indian banknotes stuck in Nepal. The Prime Minister said he would like to hold more serious talks with India about such issues, according to Nagarik lead story.
300,000 children of school age still uneducated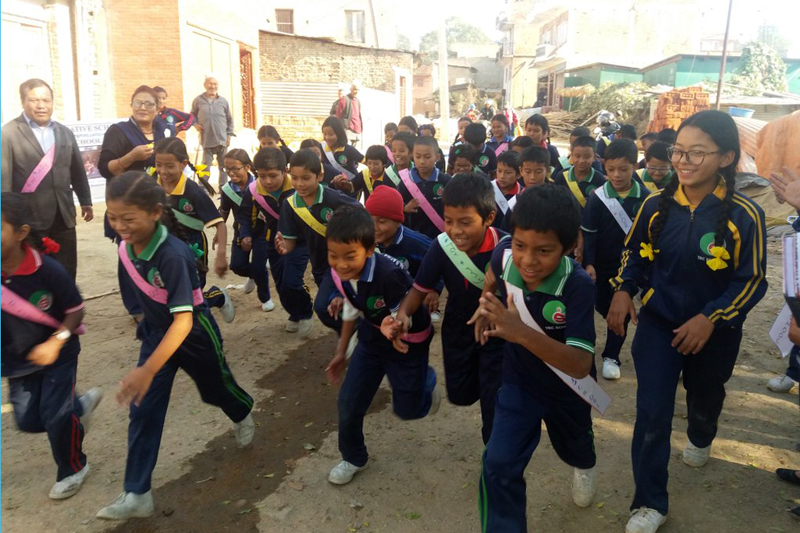 As Nepali schools are all set to kickstart the new academic session next week, Nagarik and Kantipur have reviewed the progress made by the government under its student enrollment campaign.
Whereas Kantipur says around 300,000 children of school age (5-12 years) are still out of academic institutions, Nagarik reports that it has been 15 years since the government formally announced the campaign, but the achievement is too low till the date.
Meanwhile, the government will begin this year's campaign with Prime Minister KP Sharma Oli enrolling a student of Karnali Province into a school, according to Kantipur.
Ignored
Races for new IGPs getting tough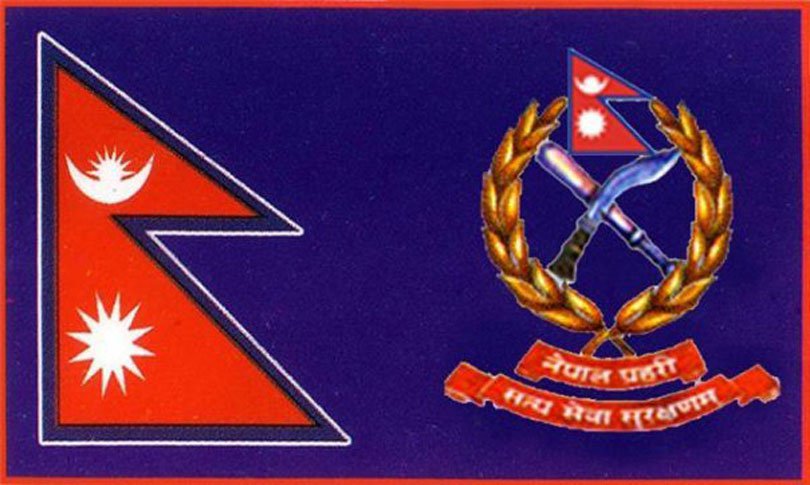 Incumbent chiefs of both police organisations of the country are due to retire later this week. Therefore, the races for inspectors general in Nepal Police and Armed Police Force are getting tough, according to Nepal Samacharpatra.
The report says Sarvendra Khanal and Shailendra Khanal are likely to get appointed to the top posts of Nepal Police and Armed Police Force respectively.
Chief ministers confused about naming provinces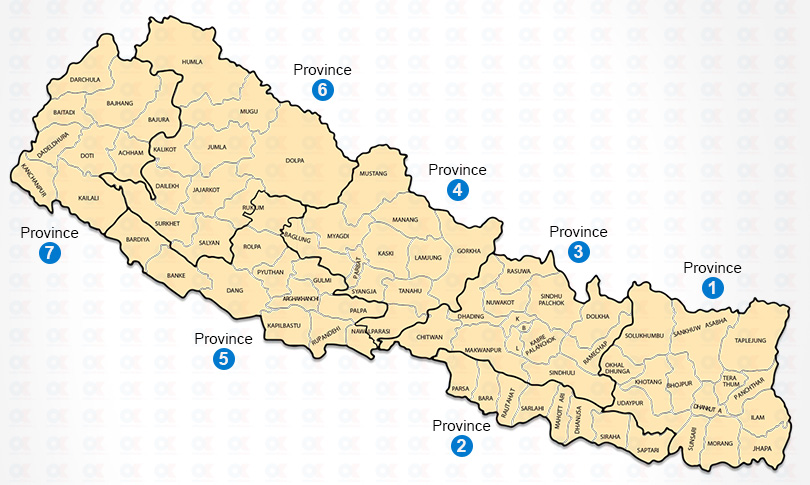 It has already been around two months since seven provincial governments and assemblies were formed. However, only one province has fixed its name and capital and six are yet to do so. In this context, The Himalayan Times reports that chief ministers of six unnamed provinces are still not ready to formally open discussions on these issues and they will name the provinces only after dealing with other pressing issues including the government's policies and programmes, the fiscal budget and provincial laws.
Congress not satisfied with PM's visit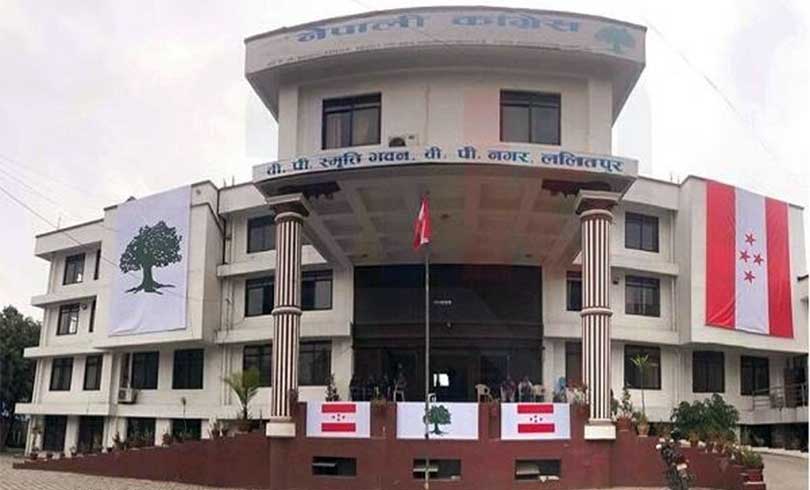 Though the Prime Minister claims that his India visit was successful and historic, the main opposition party Nepali Congress says the Prime Minister failed to take up some pressing national issues in New Delhi, according to The Kathmandu Post. The report quotes party spokesperson Bishwa Prakash Sharma to say that he had expected Oli to take up issues of Pancheshwor Multipurpose Project's detailed project report and trade deficit seriously with the Indian side.
Humla reeling under acute medicine shortage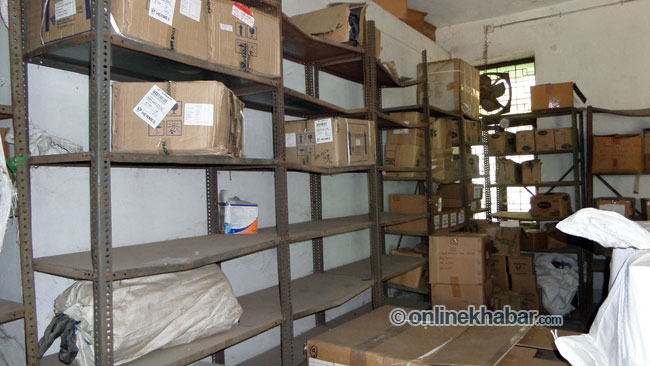 Health posts and other facilities in Jumla district of Karnali Province are reeling under an acute shortage of essential medicines that the government distributes for free, reports Gorkhapatra in its single-column story.
The report blames local government agencies including rural municipalities and their ward offices for the problem.
NRB staff accused of pocketing banknotes ready to destroy
Naya Patrika says that some staff of Nepal Rastra Bank have pocketed old banknotes which were prepared to destroy. Further, the central bank released them after taking moderate departmental actions though their act should have been criminalised.
A panel formed by the bank had recommended prosecution against them, but Governor Chiranjibi Nepal chose just to sack them, according to the report.
Interesting
Minister searching for new modality for Budhigandaki project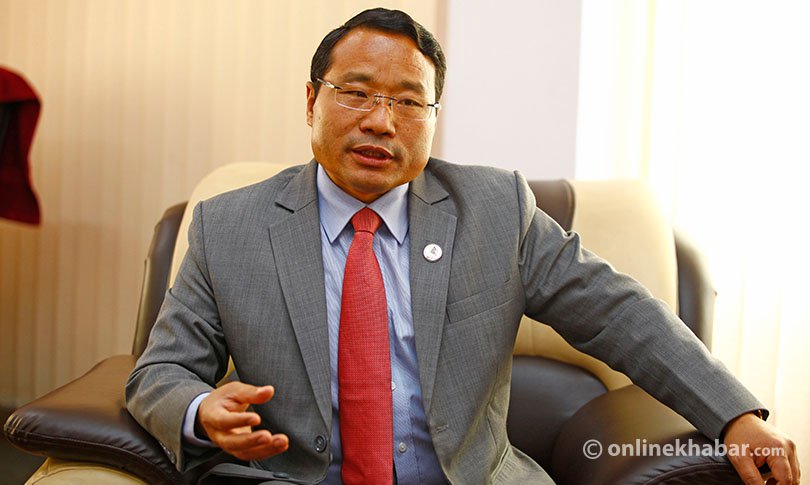 Minister for Energy, Water Resources and Irrigation Barsha Man Pun claims the government is now searching for a new modality to construct the ambitious 1,200-megawatt Budhigandaki Hydropower Project, according to the anchor story in The Kathmandu Post.
"We'll develop two modalities for construction of the project. One, if the government requires developing it, what kind of financing and other modalities need to be adopted. Second, separate development and financing modality for the private sector," he has been quoted in the report.
---
Published on April 9th, Monday, 2018 10:08 AM
---
Download Onlinekhabar App. Android click here & IOS click here . Keep in touch with us on Facebook, Twitter & YouTube.