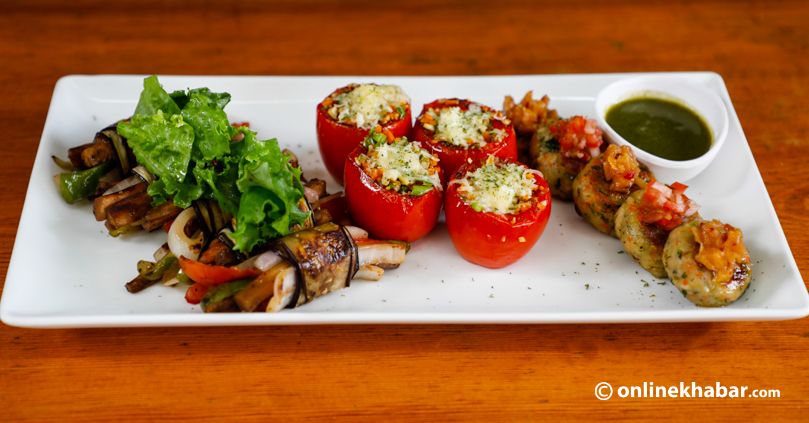 In today's society, everyone wants to live healthy. A wise man once said 'you are what you eat' and in today's age it cannot be truer. But what do we consider healthy? What can we eat to keep ourselves fit is a question in everyone's mind and to give people such options, a restaurant has opened in Thamel that specialises in organic salads that are to die for.
Based on the third floor of Sagarmatha Complex, Forest and Plate opened a year ago with the aim of giving its patrons a wider variety of options when it comes to salads and other healthy food. Most restaurants do serve salads, but they are limited and that is why the owners decided to open one dedicating it to fresh green organic salads.
The restaurant is set on top of the Sagarmatha Complex at Mandala Street and has a green feel to it. It has been decorated with small plants on pots which give the visitors a feel that they are in a garden. Even though it's right in the middle of Thamel, it is quite peaceful and its rugged look compliments the greenery that surrounds the place. The top floor is quite nice and on a hot summer day, the breeze is heavenly.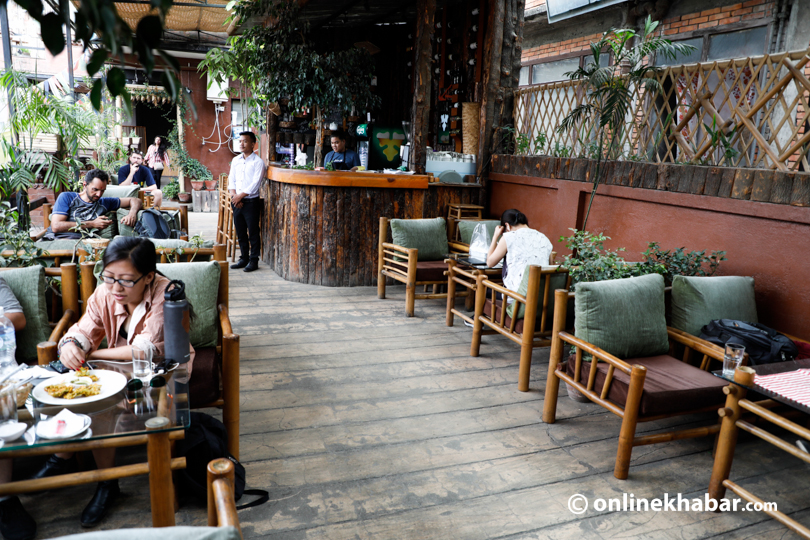 After a quick round of the restaurant and a brief talk with the owners, the food arrives. The restaurant gives boiled pumpkin with pesto sauce as a complimentary dish to all its guests and it is felt it's a nice gesture. For someone who hardly eats pumpkin at home too, it tastes good. It is not overcooked and the beetroot paste alongside the pesto sauce really compliments the dish.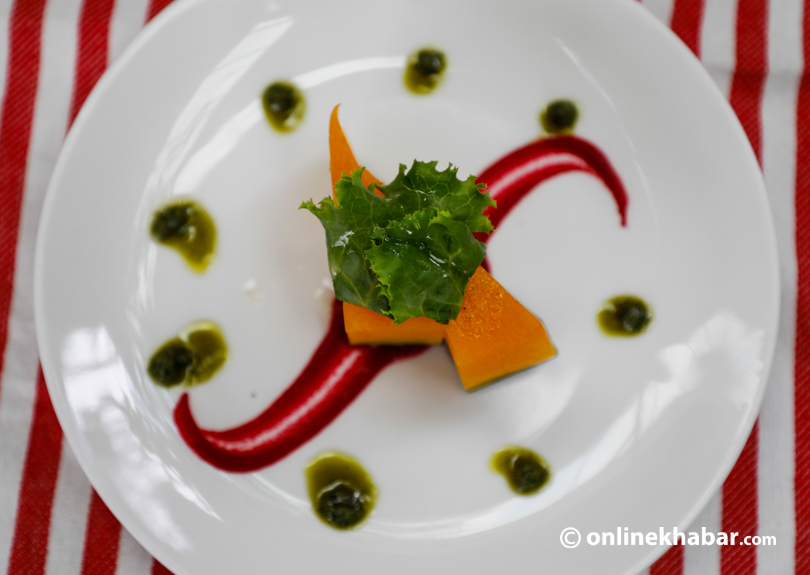 If you are unaware of what to order, you can ask the owners to help you out and they do so by recommending the veggie platter and the forest salad.
The veggie platter is an overwhelming dish ideal for two people. It has eggplant roll, stuffed tomato and vegetable patty with tomato and pineapple salsa. The eggplant roll is unique and went well with the sauce that accompanies the meal. The stuffed tomato with cheese and veggie mince is quite creative and full of different flavours. Perhaps the best is the veggie patty because of the amazing salsa on the top which is made from tomato and pineapple complements the entire dish.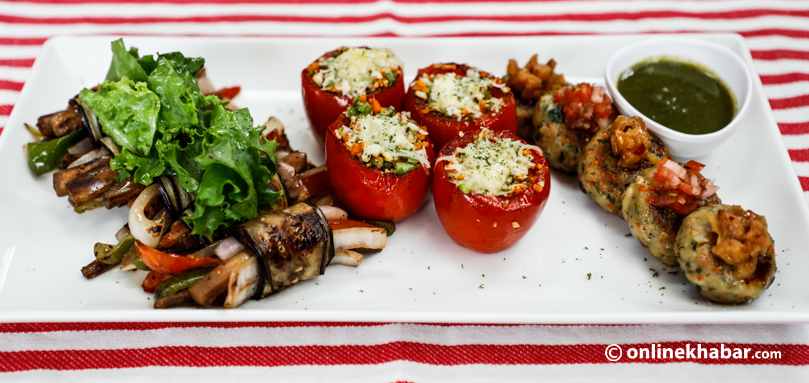 After that they bring out what is known as 'the forest' – a salad dish which has it all. It has broccoli, grapes, pears, avocado, almonds, lettuce, kale, arugula, cranberry and was topped with sesame seed and lemon and cranberry dressing. The whole dish is a pleasant surprise. This meal isn't heavy but extremely fulfilling. The combination of fruits and veggies is quite unique and the dressing is amazing – probably one of the best dressings you have ever had. The salad is ideal on a hot day as it is refreshing.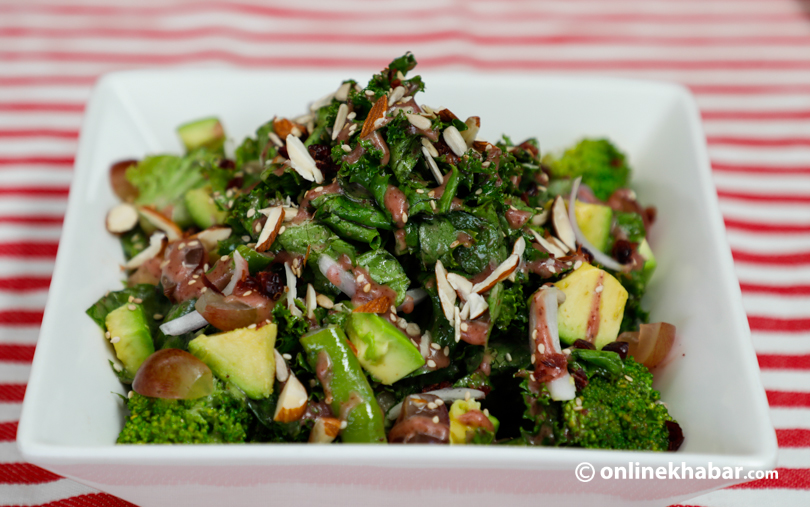 Apart from 15 varieties of salads, the restaurant also offers various chicken dishes and pastas and the Newari platter which over the past year has been received well by the customers. The place also offers a range of drinks to help you beat down the Kathmandu heat.
The restaurant is one of the hidden gems in Kathmandu. It's a place ideal for chilling with friends or to go out with family. Whether it is for a cold cocktail to beat the summer heat or a full course meal, Forest and Plate will not disappoint.
---
Location: Third Floor, Sagarmatha Complex, Mandala Street
Timing: 11 AM – 10 PM
Phone: 01-4701161
https://www.facebook.com/forestandplate1/
---
Published on June 12th, Tuesday, 2018 11:14 AM
---
Download Onlinekhabar App. Android click here & IOS click here . Keep in touch with us on Facebook, Twitter & YouTube.