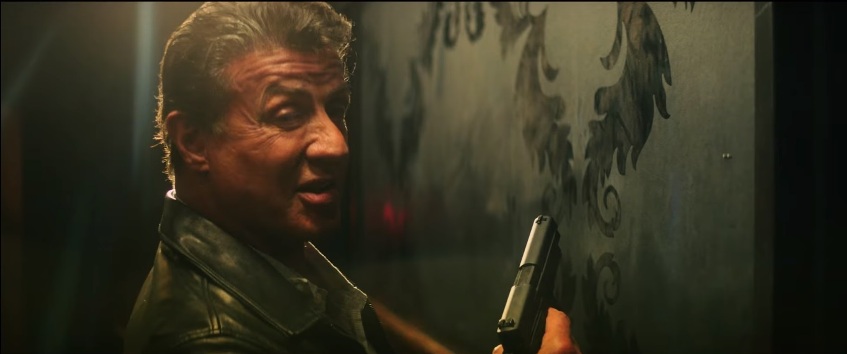 The 2013 Sylvester Stallone/Arnold Schwarzenegger Escape Plan was no stroke of genius, but it was a clever concept and offered the opportunity to see the two ageing action stars' banter in an enjoyable fashion. But Escape Plan 2 which released after 5 years from the first movie offers nothing new as it doesn't even look like a sequel.
The movie revolves around Ray Breslin (Sylvester Stallone) who manages an elite team of security specialists trained in the art of breaking people out of the world's most impenetrable prisons. When his trusted operative, Shu Ren (Xiaoming Huang), is kidnapped and disappears inside the most elaborate prison ever built, Ray assembles an elite team to assist in the rescue.
The first part of the movie is quite slow as the filmmakers have made it obvious that this isn't a sequel. The slow buildup makes the movie a dull watch but the movie gradually gets better after the characters enter the high security prison – Hades.
The second part of the film does get better with the plot thickening. The manner in which the characters try to escape Hades is praiseworthy. There is less drama and the action picks up which makes the movie watchable. The climax is quite good but Stallone is quite poor when it comes to his final action sequence.
In the movie that stars Stallone, he only plays second fiddle to Huang who is decent as Shu Ren. Huang's actions sequences are decent but his emotions are quite poor. Likewise, his dialogue delivery needs to be improved if he wants to be as charismatic as his Chinese predecessors like Jet Lee or Jackie Chan.
While Huang is full of energy, Stallone looks lethargic. His movement in most action scenes are slow as one can see he clearly lacks the energy to pull off movies like this.
Jesse Metcalfe and Wes Chaltman are good in their respective roles but the script doesn't give them a role that makes them stand out. Rapper 50-Cent is one of few who has retained their place from the earlier movie and doesn't really convince as he too has got a really low key role along with Dave Bautista who too has limited onscreen time.
Director Stephen Miller fails to bring any energy or visual consistency to the action sequences which is average and could be a lot better. Miles Chapman's screenplay lacks the doses of humour that made the original film amusing. The design of the hellhole prison feels all over the place, one moment futuristic and the next medieval, with such flourishes as drones, artificial intelligence and a trio of albino hackers, adding little of interest to the proceedings.
Escape Plan 2 should teach filmmakers how to not attempt creating a new franchise. The ending makes it obvious that there will be another film, but how that will go–everyone will have to wait and see.
Overall, the movie is not worth a watch. With Sanju finally being shown across the halls, moviegoers should not waste their time watching this boring movie.
---
Run Time: 1 hour 33 minutes
Director: Steven Miller
Genre: Action
Cast: Sylvester Stallone, Dave Bautista, Jaime King
---
Published on July 1st, Sunday, 2018 10:23 AM
---
Download Onlinekhabar App. Android click here & IOS click here . Keep in touch with us on Facebook, Twitter & YouTube.