All major Nepali and English newspapers published from Kathmandu on Wednesday have given the topmost priority to statements given by medical education reform activist Dr Govinda KC at the Supreme Court during a trail over a contempt of court case against him. The left alliance top leaders' meeting to prepare National Assembly polls and the government's preparations to fix temporary provincial capitals and appoint province chiefs, among other issues, have also received significant attention.
Important
Dr Govinda KC continues fast in custody, admitted to hospital
Lead stories of Gorkhapatra and Annapurna Post report that Dr Govinda KC, who has been arrested following a Supreme Court order in relation to a contempt of court charge filed against him, has been admitted to the Bir Hospital on Tuesday evening as he continued the fast-unto-death at custody.
Earlier, he was produced before a division bench at the Court and he was made to give statements for four hours continuously, according to Naya Patrika. During the hearing, he had reiterated that he did not commit the contempt of court; instead accused Chief Justice Gopal Parajuli of the offence and demanded a probe against him, according to The Kathmandu Post lead story.
Left alliance forms task force for National Assembly negotiations
The meeting of CPN-UML and CPN-Maoist Centre top leaders on Tuesday formed a six-member interparty task force, including three leaders from each party, to decide how the parties will jointly contest National Assembly polls scheduled for February 7, reports The Kathmandu Post. The task force will also make preparations for provincial government formation  as the alliance is likely to lead six of seven provincial governments.
Members of the task force include Subas Chandra Nembang, Shankar Pokharel and Surendra Pandey from UML and Ram Bahadur Thapa, Barsha Man Pun and Matrika Yadav from the Maoist Centre, according to Gorkhapatra.
The meeting of Party Unification Coordination Committee was expected to form other panels too in order to set concrete organisational and ideological roadmaps for the unification. Now, those panels will be formed next week, according to The Himalayan Times.
Nepal Samacharpatra reports that the unification process will conclude only after UML Chairman KP Sharma Oli will return from Bangkok. The former prime minister is scheduled to leave for the Thai capital on a regular follow-up medical trip today.
Annapurna Post says the meeting assigned two chairmen—Oli and Dahal—to decide the road map for unification.
Ignored
Nepal will advocate for amendment to Nepal-India Peace and Friendship Treaty at EPG meet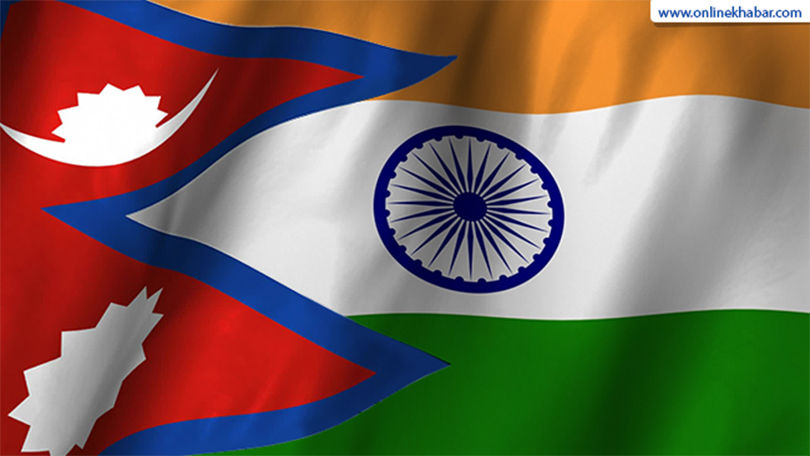 Gorkhapatra anchor story for the day says the Nepali side of Eminent Persons Group on Nepal-India Relations will strongly raise the issue of amending the 1950 bilateral Peace and Friendship Treaty as the bilateral suggestive body will hold its meeting in New Delhi from Thursday.
Quoting EPG member Rajan Bhattarai, the report, however, maintains that convincing India to agree for amendments to irrelevant provisions of the controversial treaty will be a challenge for Nepal.
Meanwhile, Prime Minister Sher Bahadur Deuba directed the EPG members to move ahead paying attention to interests of the country and its people. Earlier, the EPG members had consulted UML Chairman KP Sharma Oli and Maoist Centre Chairman Pushpa Kamal Dahal too, according to the report.
Republica also carries the story in the front page.
SEBON fines brokers for forgery
The Securities Board of Nepal on Tuesday decided to take action against various brokers and broke companies for forging share certificates, reports Abhiyan in its front page. The Board took action against Govinda Ghimire, Agrawal Securities, Shree Hari Securities, Sipravi Securities and their chief executives.
They have been accused of forging share certificates of Chilime Hydropower Company, National Hydropower Company and Sanimamai Hydropower Company.
Agrawal Securities and Shree Hari Securities have been fined Rs 1 million each for the forgery.
Nepal still needs 54 laws to implement constitution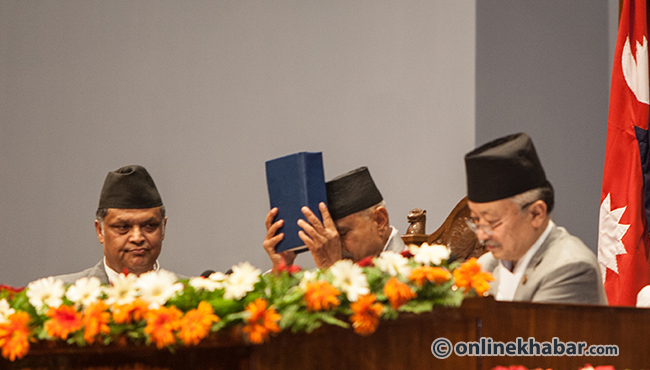 Naya Patrika reports that the government is yet to draft and implement as many as 54 laws to implement key provisions of the constitution promulgated in 2017.
Interesting
Online application mandatory for driving licences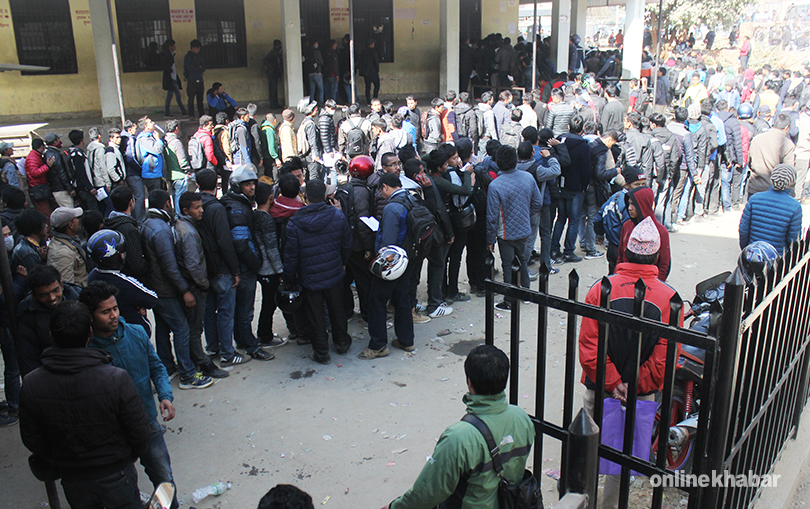 The Department of Transport Management says it has closed the system of collecting driving licence manually. It means all aspiring drivers including riders of two-wheelers have to submit their applications online, according to Karobar.
The new rule, however, does not immediately apply to the Department's office in Karnali zone, according to the report.
Meanwhile, the Department says each of its offices will fix a limit to collect applications every day so as to effectively manage the distribution system.
---
Published on January 10th, Wednesday, 2018 9:55 AM
---
Download Onlinekhabar App. Android click here & IOS click here . Keep in touch with us on Facebook, Twitter & YouTube.