Opinion writers and editors in major Nepali and English broadsheets published from Kathmandu today have focused on multiple issues about provincial and federal parliamentary elections scheduled for November 26 and December 7. Some analysts, however, have chosen to write about other contemporary political, socio-cultural and economic issues.
Meaninglessness of manifestoes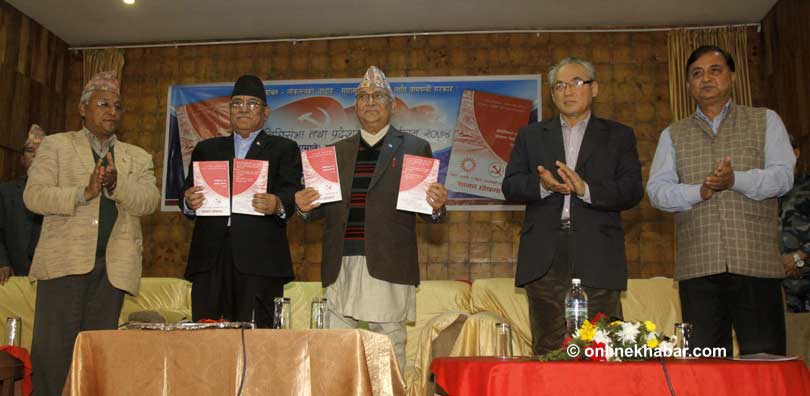 Purushottam Dahal in his lead article for Nagarik discusses major agendas raised by big political parties in the manifestoes they have issued of elections to conclude that the parties have shown people baseless dreams which they are unlikely to achieve.
He says three issues are common in manifestoes of all major and some minor parties: protection of national independence and sovereignty, political stability and development. He says that the parties have excellently drafted the manifestoes: "The manifestoes have disproved the saying that Nepali political leadership does not have any vision." Yet, he maintains, "But, people do not believe in and depend on the dreams shown by parties. No any voter will cast votes on the basis of these manifestoes. Most of party leaders do not study the document."
Meanwhile, Shree Prasad Prasain has also penned an article on the same issue for Rajdhani. His argument is quite similar to Dahal. In addition, Prasain analyses why and how parties failed to implement the manifestoes they had prepared earlier. He suggests that voters do not vote on the basis of manifestoes in upcoming elections; rather they should pick best candidates by using personal discretion.
Five reasons for slow reconstruction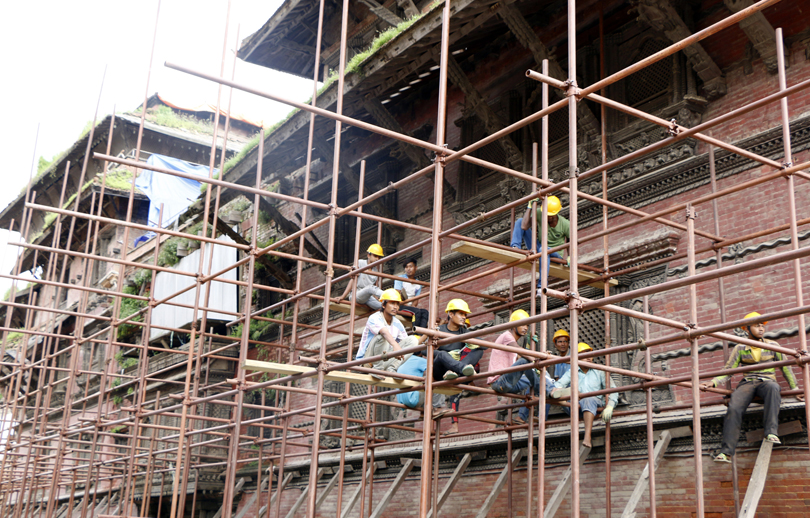 Former Chief Executive Officer of the National Reconstruction Authority, Sushil Gyewali, who was ousted by Pushpa Kamal Dahal-led government with a charge of inefficiency, has written an article for Naya Patrika today analysing why Nepal's post-reconstruction campaign failed to get momentum as more than 2.5 years have passed since the devastating earthquake.
In the beginning of his article, Gyewali claims that he NRA under his leadership had prepared a clear vision and a plan to implement that vision for next five years; but the new leadership appointed after his removal could not own and implement that vision while it also failed to introduce an alternative plan.
Then, Gyewali points out five reasons for slow reconstruction and describes them one by one. They include failure to produce construction workers, lack of construction materials, lack of technical human resources, lack of budget, and failure to mobilise public.
Financial management of provinces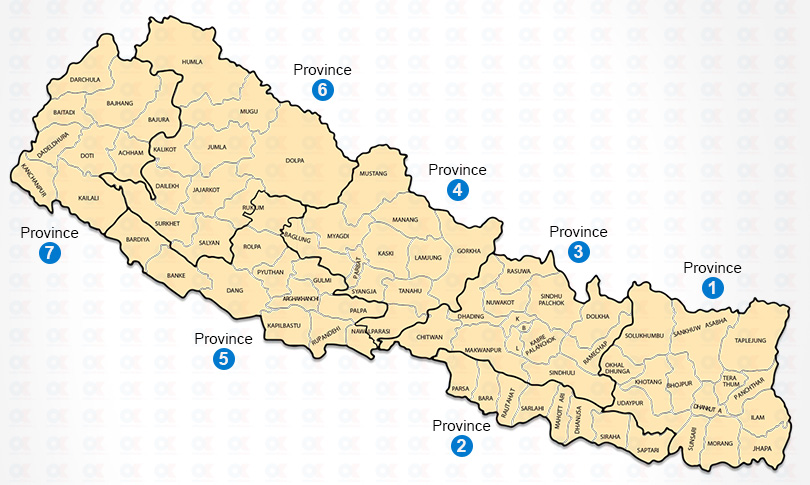 After the elections scheduled for November 26 and December 7, Nepal will form provincial assemblies and provincial governments for the first time in the country's political history. In this context, Khimlal Devkota has written an article for Kantipur today, suggesting how effective financial management can be ensured at the provincial level.
According to Devkota, the provincial governments can earn money through four major sources: internal sources, revenue and revenue distribution, financial handover or grant and loan. Filled with statistic information on opportunities and challenges of federal and provincial governments, the write-up recommends that revenue system of the government must be reformed to ensure that all states have the budget to sustain their economies on own.
Towards the end of the article, Devkota has also suggested that rights and responsibilities of federal, provincial and local governments as delegated and assigned by the constitution be reviewed to ensure smooth economic life of each of these units.
For bureaucratic reforms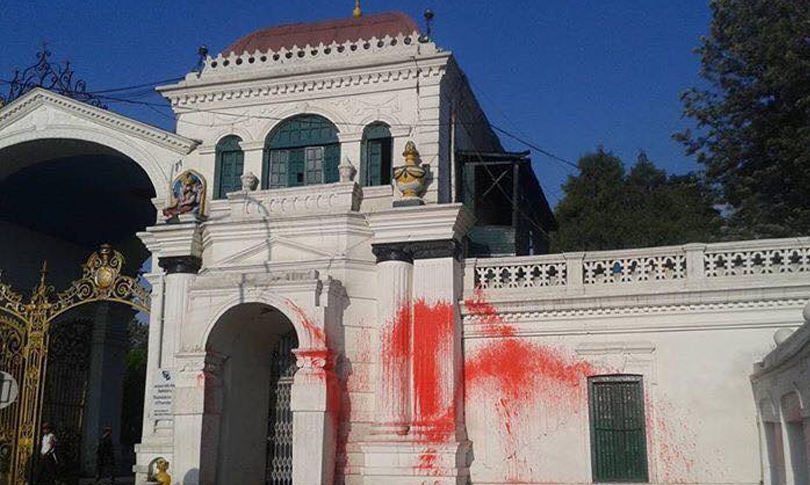 Former Finance Minister Madhukar SJB Rana and New Delhi-based public policy professional Atul K Thakur in their article for The Kathmandu Post suggest various initiatives that can help Nepal reform its civil service. While most of their suggestions seem quite effective and practical, some of their points seem quite difficult to implement as they propose radical reforms: "It is a fact that there is no single ministry in charge of the economy. Hence, the Finance Ministry should be converted into the Ministry of Finance and Economy with a deputy prime minister. A cabinet sub-committee has to be formed to solely tackle the economy."
They also propose that the Internal Revenue Department must be converted to Revenue Authority and taken away from the Ministry of Finance. "Such an authority should be advised by a Revenue Advisory Group, consisting of both public and private sectors in a better spirit of public-private partnership."
---
Published on November 15th, Wednesday, 2017 9:40 AM
---
Download Onlinekhabar App. Android click here & IOS click here . Keep in touch with us on Facebook, Twitter & YouTube.