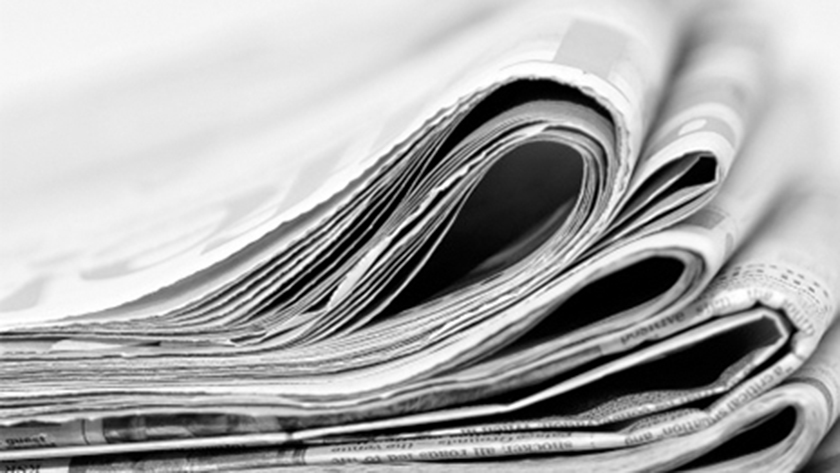 All Nepali and English broadsheet dailies published from Kathmandu on Sunday have given prominence to loss of lives caused by floods and landslides in various parts of the country, especially by floods in eastern Terai.
Dr Govinda KC's fast-unto-death that marked the 20th day Saturday and a rally organised in the capital in his support have also received significant attention. Many newspapers have reported that talks between the government and the doctor's representatives have stalled after Dr KC objected to the Medical Education Bill endorsed by Women, Children, Senior Citizens and Social Welfare Committee in Parliament.
 Important
Monsoon disasters claim nearly three dozen lives in Nepal; life in eastern Terai at standstill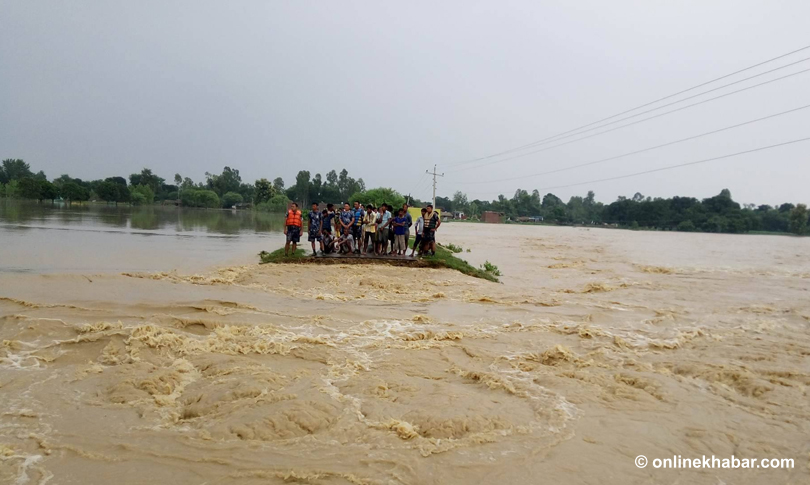 Around three dozen people have lost their lives to floods and landslides in various parts of the country on Saturday. All newspapers have compiled reports from various districts and published the lead story. Though the newspapers have put the death toll at different marks quoting different sources, they have said hundreds have been displaced by the disasters. Dozens of people are missing.
Transportation and telecommunication networks have been cut off in many places. Aeroplanes could not operate flight due to bad weather. Helicopters of security bodies and other service providers could not take off for rescue due to weather.
The government, political parties, non-government organisations, professional organisations and members of the general public have called for launching rescue and relief campaigns in support of the needy.
Karobar anchor story has added that bad weather has disrupted most of domestic flights since Saturday morning and major cities of the country have been disconnected from the capital.
Aviation officials and airlines operators have said most flights cannot take place on Sunday as well if the weather does not improve.
Dr Govinda KC not satisfied with Medical Education Bill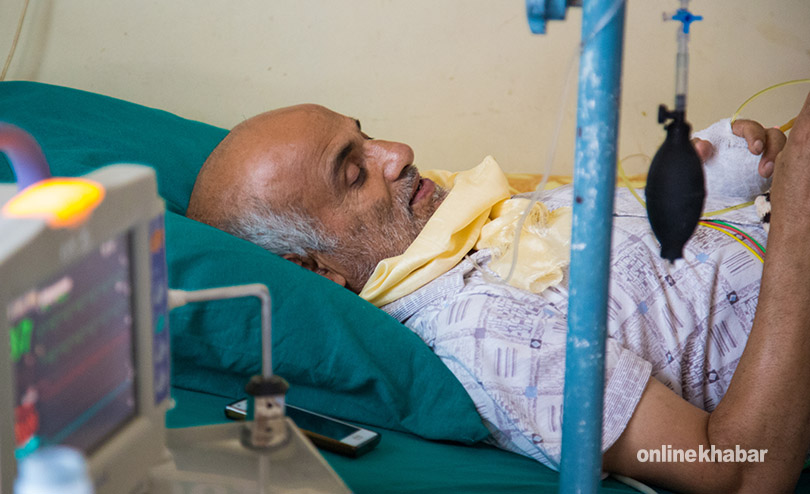 Dr Govinda KC was expected to break his fast-unto-death on the 19th day of his strike on Friday, but he has not ended the agitation yet expressing dissatisfaction with the Medical Education Bill that the Women, Children, Senior Citizens and Social Welfare Committee of Parliament endorsed on Friday.
He has been claiming that there are still some loopholes in the bill that could be manipulated in the favour of private medical operators and other medical mafias. Though Deputy Prime Minister and Minister for Education Gopal Man Shrestha called Dr KC to end the strike, he has not budged, reports Rajdhani.
Also on Saturday, hundreds of people attended a rally in Kathmandu organised to express solidarity with Dr KC from Maitighar to Baneshwor, reports the Republica anchor story.
Meanwhile, Dr KC has called doctors and professional organisations that have launched agitations and protests in his support to put off the strike and get themselves involved in providing rescue and relief support to victims of floods and landslides in various parts of the country.
Dr KC spoke to Nepal Medical Association Vice-President Dr Dhundi Raj Poudel over phone and urged him to withdraw the protests, The Kathmandu Post reports.
Ignored
Electricity service providers to be fined Rs 5 lakh for interruption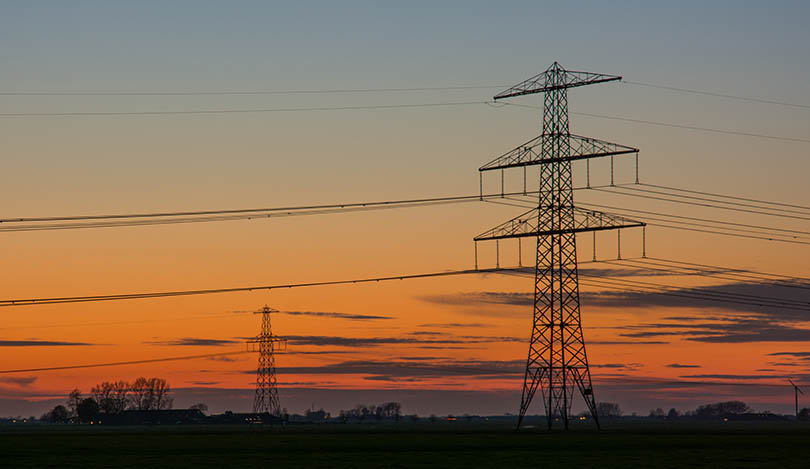 Nepal's Parliament on Friday endorsed the Electricity Regulation Commission Bill, which requires electricity service provider to pay a fine upto Rs 500,000 if they fail to supply power without any interruption without providing information to the recipients, says the anchor story in Gorkhapatra.
The bill will pave the way for formation of the Commission which can take action against service providing firms or individuals in cases of interruptions. The Commission can also take action if the service providers fail to implement its directives.
In addition, the Commission will also be authorised to determine and review electricity tariff.
The bill has to be enacted by the President to come into effect and facilitate the set-up of powerful regulatory body.
Meanwhile, Karobar lead story says the bill will give the rise to competition in the energy sector, which will ultimately be beneficial for customers.
Constituency Delineation Commission about to conclude its task   
The Constituency Delineation Commission says the assignment to delineate constituencies for upcoming provincial and federal elections has reached the final stage and it will submit the report to the government soon, reports a front page story in Rajdhani.
The Commission members are working from dawn to dusk so not to miss August 15 deadline, says a member Madhav Adhikari. Adhikari says the Commission will divide the constituencies on the basis of population and geography.
The report says Province 3 will have the highest number of constituencies whereas Province 2 will have the least.
The constitution requires the Commission to form 165 constituencies for federal House of Representatives elections and two constituencies in each of federal constituency for provincial elections.
Interesting
Indian embankments blamed for inundation in Nepal
A Republica story dispatched from Nepalgunj says embankments on Indian side are also responsible to keep many Nepali human settlements inundated during monsoon.
Earlier around 20 years ago, both Nepal and India were equally at risk of inundation. But, later India constructed embankments to protect themselves, which changed the whole scenario and many parts of Nepal became prone to flooding, the report says, quoting a local from Holiya village of Banke district.
"Two infrastructures–Laxmanpur barrage and Kalkalawa enmbankment–constructed by the Indian government are making the locals living near the Rapti River on the Nepali side of the border cry oceans of tears almost every year," the report says, "Whenever there is an overflow of water in the river, India shuts down the doors of the Laxmanpur barrage, inundating villages on the Nepali side."
---
Published on August 13th, Sunday, 2017 10:05 AM
---
Download Onlinekhabar App. Android click here & IOS click here . Keep in touch with us on Facebook, Twitter & YouTube.