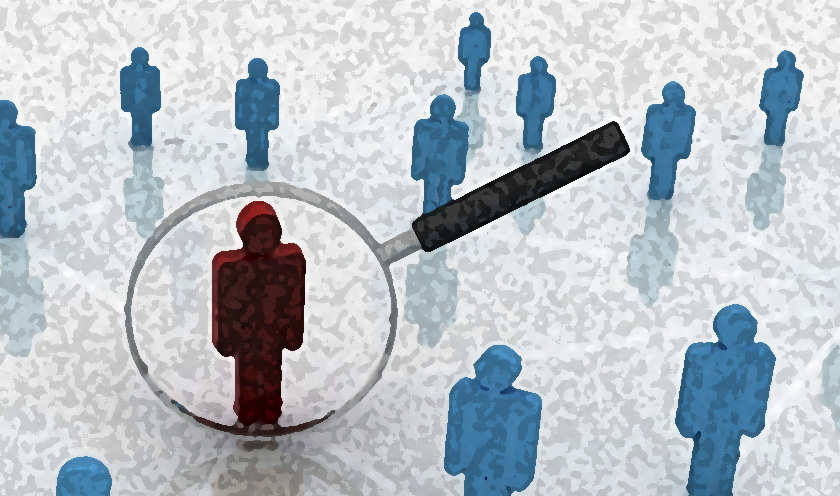 Op-ed pages of broadsheet dailies published in Kathmandu on Friday have taken up a wide  range of political, social and economic issues ranging from geopolitics, to the delineation of constituencies for the upcoming elections, the Gorkhaland movement and the Prime Minister's visit to the Indian capital.
BIMSTEC, SAARC and geopolitics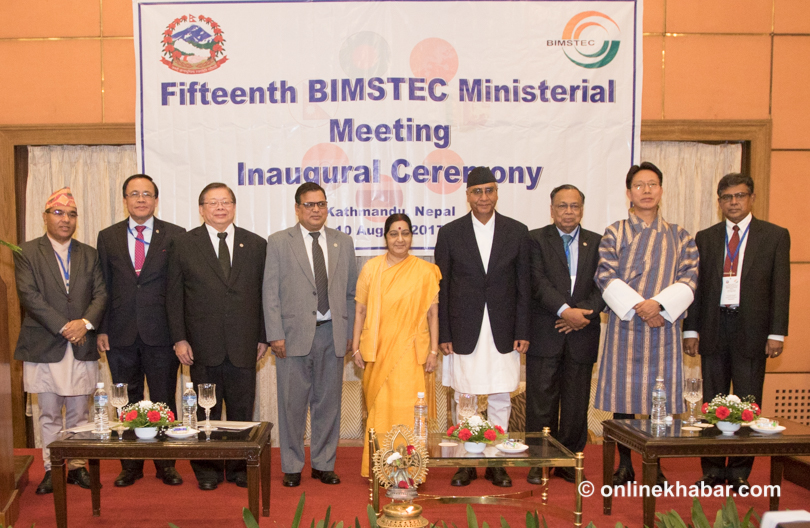 The 15th meeting of the foreign ministers of BIMSTEC countries began in Kathmandu on Friday. Political and social commentator CK Lal in his piece for Nagarik says that as India tries to overshadow SAARC with the help of BIMSTEC, Nepal has little to gain with the advancement of the new regional group. Lal says that big international powers are always wary of regional groupings as small countries can gang up against them using the forum.
India is trying to isolate Pakistan by prioritising BIMSTEC over SAARC. Even if BIMSTEC takes off, Nepal has little to gain as all it can export these days is 'manpower'. But the BIMSTEC initiative could help Nepal balance China's OBOR ventures. At the end of the day, for small countries like Nepal, it is important to foster national unity rather than look for anything external to become prosperous, Lal concludes.
Constituency delineation and its challenges 
As negotiations between the Election Commission and the government to announce dates for the federal parliament and provincial elections continue, the Constituency Delineation Commission is faced with a difficult task to recommend new constituencies.
Fiscal federalism and local government analyst Khim Lal Devkota in his piece for the Kathmandu Post  says balancing population and geography will be the biggest challenge in ensuring proportionate representation. He says that in a country like Nepal, with unequal development patterns, adopting a set-allocation system based only on population might nit be entirely reasonable. He says the commission has to chose between two models. In the first model, population is given a weightage of 54.55 per cent and the remaining 45.55 percent is allocated for districts as well as geographical areas. In the second model, the population has been given a weight of 80 per cent.
Prime Minister's Delhi visit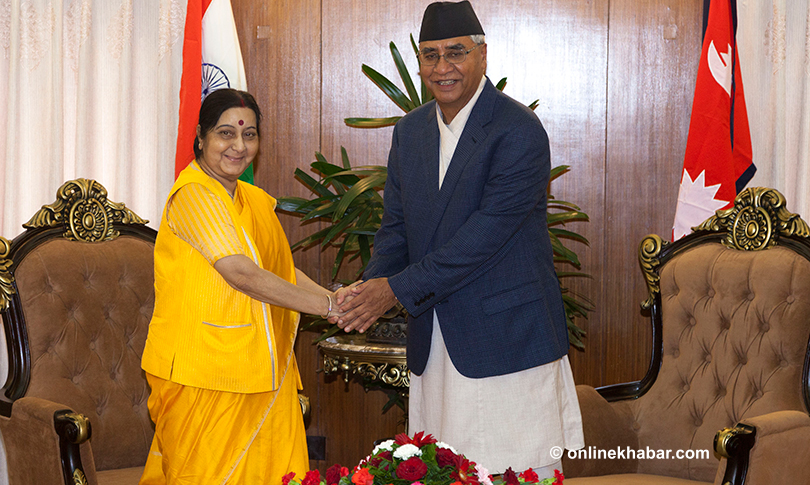 Prime Minister Sher Bahadur Deuba is heading to New Delhi on an official visit on August 23. There has been a lot of discussion on the agenda of the visit. Aditya Man Shrestha, in his op-ed for Annapurna Post says the Prime Minister should make his stand on different issues clear before going to India. He says that it is time Nepalis understood that India has more interest in Nepal's fresh water than in electricity. He says that there are numerous hydro projects that Indian companies are 'holding' in Nepal and the Prime Minister should take up this issue with the Indian government. However, Deuba has not shown any signs he will, he concludes.
---
Published on August 11th, Friday, 2017 11:32 AM
---
Download Onlinekhabar App. Android click here & IOS click here . Keep in touch with us on Facebook, Twitter & YouTube.