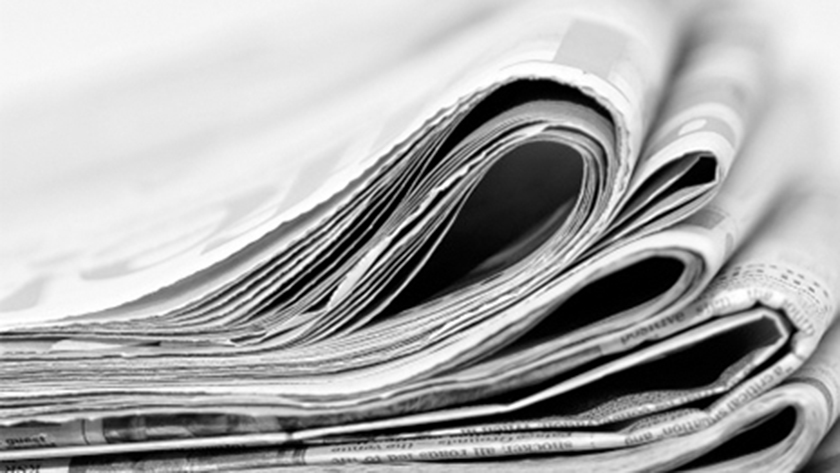 Major English and Nepali broadsheet dailies published from Kathmandu on Friday have prioritised a host of issues. The Supreme Court's order regarding increase in the number of local units in Terai and BIMSTEC ministerial meeting that began in Kathmandu yesterday have received significant attention. Some newspapers have given prominence to a meeting between Prime Minister Sher Bahadur Deuba and Indian Minister for External Affairs Sushma Swaraj.
Likewise, issues related to Dr Govinda KC's fast-unto-death and Parliament's preparations to endorse the Medical Education Bill have also received significant attention.
Important
PM wants 'concrete outcome' from Nepal-India ties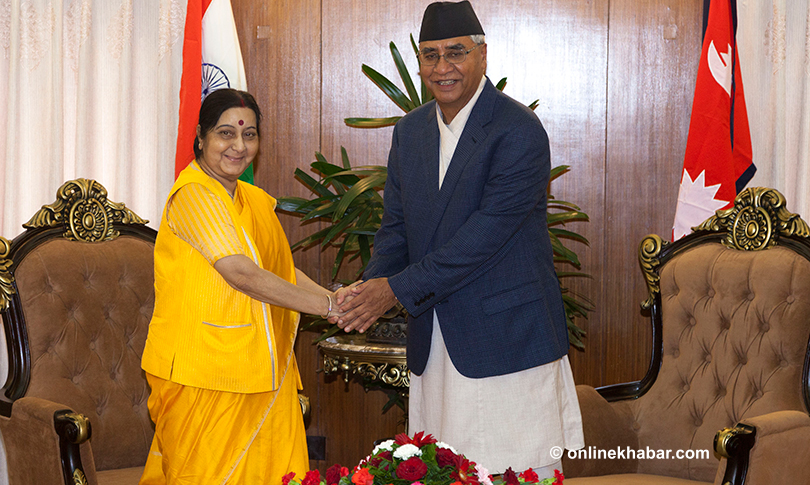 Indian Minister for External Affairs, Sushma Swaraj, has called on Prime Minister Sher Bahadur Deuba yesterday and most of the newspapers have covered the news in the front page.
According to The Kathmandu Post front page story, Prime Minister told his guest during the meeting that the two countries should focus on result-oriented approach and work together for concrete outcome of various past understandings and pacts, including implementation of various India-funded projects in Nepal. In response, the Indian Minister said more discussions are needed in this regard.
Meanwhile, Prime Minister told Swaraj that he would try his best to amend the constitution in order to address concerns of agitating Madheshi parties as soon as he would be back from India visit, says The Himalayan Times. Naya Patrika, however, says no political issue was discussed during the meeting.
Swaraj told Deuba that New Delhi is eagerly waiting to welcome him to India. Deuba is paying a visit to the southern neighbour on August 23-27.
Dr Govinda KC's health deteriorates as no headway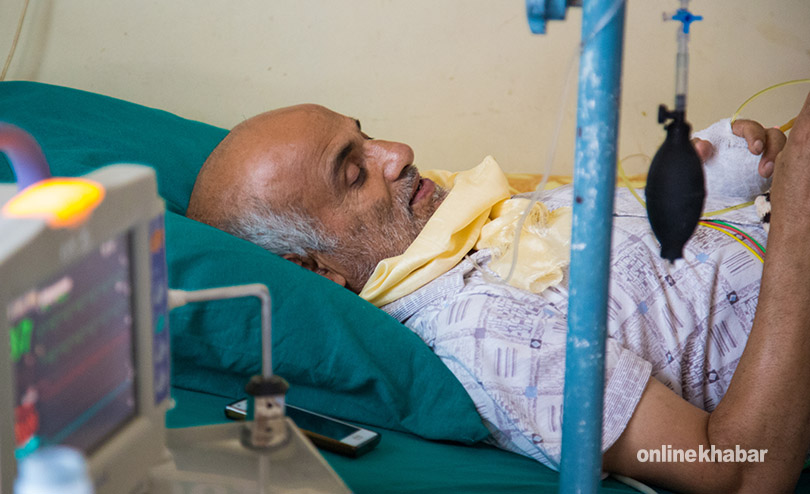 Many newspapers have published reports related to Dr Govinda KC's fast-unto-death in the front page. According to Kantipur lead story, his health condition has deteriorated as of the 18th day of strike on Thursday and needs immediate medical response.
Meanwhile, Health Secretary Kiran Regmi says Dr KC might develop some disability if he continues the fasting, according to a box story in Rajdhani front page. Informing the Women, Children, Senior Citizens and Social Welfare Committee in Parliament about the fasting doctor's condition, Dr Regmi said his condition was very critical as reported by the Director of Tribhuvan University Teaching Hospital.
On the other hand, no headway has been seen about addressing Dr KC's concerns. No talk has been held between representatives of the government and Dr KC. The Medical Education Bill has remained stuck in the House panel owing to differences among parties, reports Kantipur.
Ignored
US Embassy training high officials on law drafting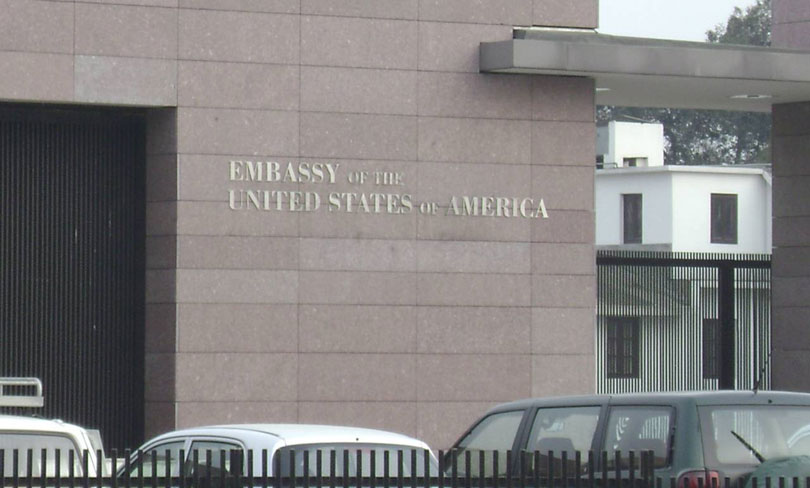 External power centres in Nepal have been seen increasing their influence in drafting of various laws in Nepal, reports Annapurna Post. The foreign missions have been active as Nepal needs to prepare a number of laws to implement the 2017 constitution, the report claims.
In this context, as many as 28 high government officials are attending a law drafting workshop hosted by the US Embassy in Nepal since Thursday. The participants include staff of legal sections of various ministries.
A US facilitator and Nepal's former secretary Raju Man Singh Malla are facilitating the two-day workshop.
The report says that some staff of the Ministry of Law, Justice and Parliamentary Affairs had protested the proposal, but the training was organised after the Ministry of Foreign Affairs approved the plan.
Biggest industrial corridor of country reeling under power crisis
Industries along the Bara-Parsa industrial corridor are reeling under frequent power cuts for last few months, reports a front page story in Abhiyan daily. Industrialists of the biggest corridor of the country have been requesting various government agencies at central and local levels to ensure smooth power supply.
Meanwhile, the businesspersons also complain that regular voltage fluctuation and power outage have also turned many industrial equipment kaput.
The report says local officials of Nepal Electricity Authority have been passing the buck on the NEA central office.
"No solution has been achieved despite reporting the problem at the local level time and again," a leader at the Birgunj Chamber of Commerce and Industry, Hari Gautam tells the newspaper.
Interesting
Solukhumbu villagers boycott electricity
The anchor story in Karobar daily says locals of a village in Solukhumbu district have cut off themselves from electricity supply for last seven months.
Locals of Pokhari and Salle in Rautamai Rural Municipality-4 of the district have decided to boycott the power supply and spend nights in the dark after three persons lost their lives to various lightning incidents last year. The villages claim no thunderbolt has been experienced after the collective decision to boycott electricity supply.
The villagers were using 16 kilowatt electricity line from Handikhola Micro Hydropower Project. The Project was constructed by locals' initiatives and was considered a model hydro project in the entire district.
---
Published on August 11th, Friday, 2017 10:21 AM
---
Download Onlinekhabar App. Android click here & IOS click here . Keep in touch with us on Facebook, Twitter & YouTube.