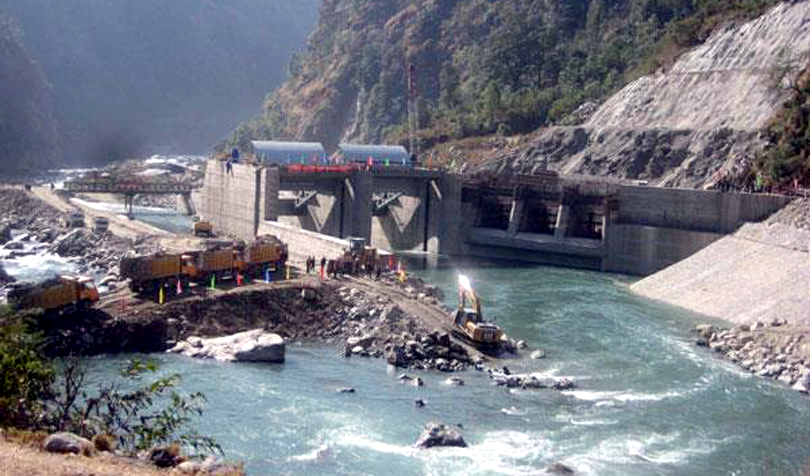 Pokhara, December 30
From today, 12.5 MW generated from Upper Madi Hydropower Project in Sildujure-9, Bahundanda, will be fed into the national transmission line.
Raj Kumar Baral, coordinator of the 25-MW project, said one of the two turbines of the project will be operated from today.
Electricity generated from the project will be transmitted to the national transmission line through the substation at Lekhnath municipality. The project cost, initially estimated at around Rs 5.28 billion rupees, has shot up to seven billion rupees due to the Indian blockade, Madhesh Movement, last year's quakes and landslides that occurred while constructing the project's tunnel.
The project construction work had begun four years ago. Project's executive chief, Bijaya Malla, has 20 per cent investment, whereas China's Three Gorges Project has 80 per cent investment in the project. Minister for Energy Janardan Sharma is inaugurating the project today.