A week ago, the earth moved under my feet: not in love, not metaphorically. I live in Kathmandu, and I was minutes away from stepping into the shower, having just completed a few household chores before I was to meet a friend at the International Tattoo Convention downtown.
I never got there.
Standing on my doorway after having just pulled my laundry off the flat roof, I tripped and I held on with my hand on the step, scraping it. It took long seconds for my mind to register that I wasn't being clumsy; everything was moving. I ran for the field outside my house, and my dog followed me there.
In some dim recess of my consciousness I recognized one of my cats, who'd been on the lam for several days: she was dashing towards the house. So much for the wisdom of animals, I thought. But maybe she was looking, as we all were, for safety.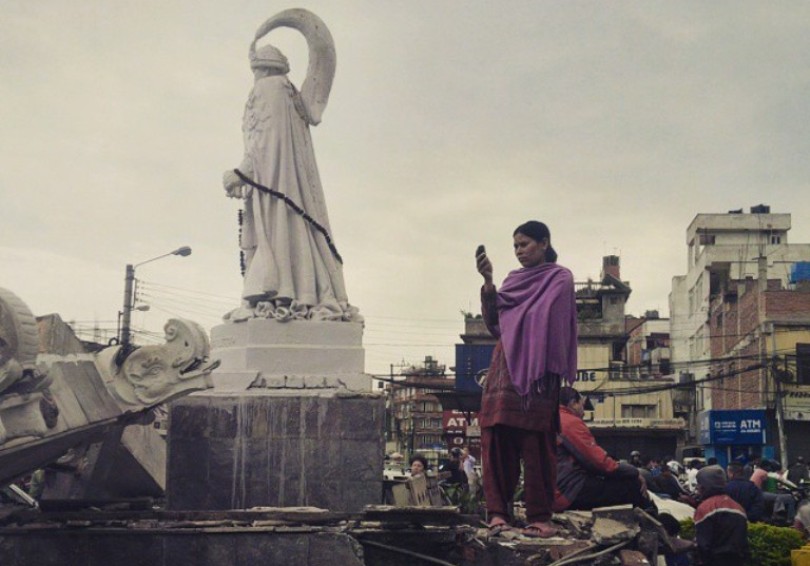 I was fortunate. My rented house—a tiny, one storey affair—still stands. When I made it across town to check on the girls I help take care of, I found them all safe, too. The friends I have been able to contact are alive, safe.
So many others are not.
—
When the power returned days later, I could finally bear to watch a few minutes of the news. I watched an interview of a woman from an aid organisation, doing a show-and- tell on the type of shelters being flown in by them to Nepal. The news anchor asked wowman, who'd been here in the past, if she thought the country would, could, ever recover. At first she skillfully evaded the question, then she said, in so many words: "Things were so bad before, this will be pretty much impossible to recover from."
Respectfully—and not ignoring the plight of those suffering and the long road still ahead—I'd like to disagree.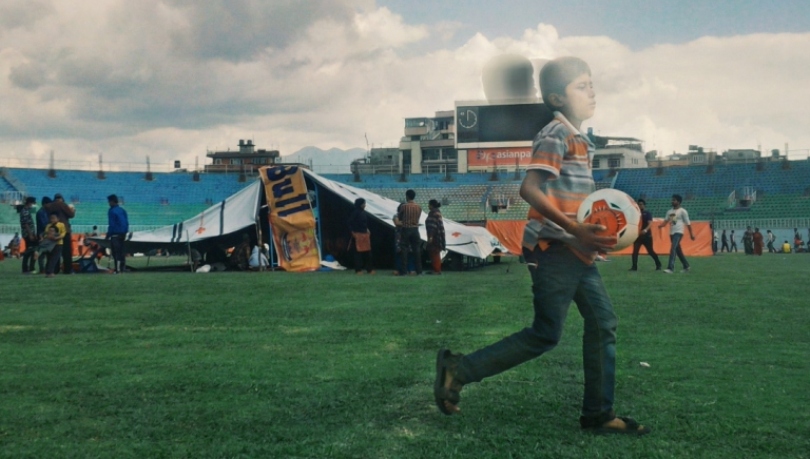 Nepalis are among the most resilient people I know. I've been here during the quasi- civil war and the massacre of the royal family– both episodes that shook Nepal to its core, and altered the fabric of the people's psyche forever.
And yet they bounced back.
Over the last week, these are some of the things I've seen on the streets of Kathmandu, Patan, and my own neighbourhood that give me hope, that have made me smile.
—
The day after the big one, I drove through town, looking for a friend who lives with her husband and son in their ancestral home, an ancient wood-and-brick structure in the old part of town.
Every time I visit her, I think the thing will fall around my ears, and I was afraid. When I entered the courtyard, I saw that it was still standing. A small crowd had gathered at the center of the square. My friend detached herself from it and ran up to me, smiling. Her husband also smiled and waved from his place by a large pot, where he and some others were preparing a meal for the neighbourhood.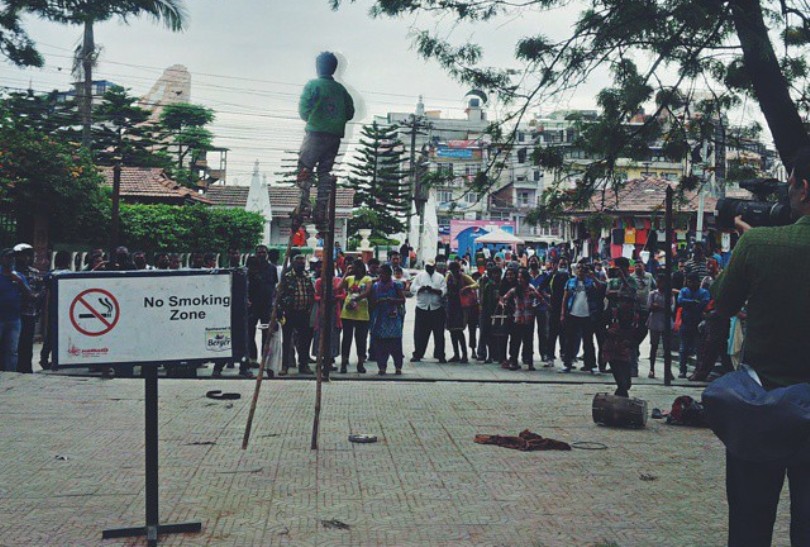 They were organised, and they were working together. They were full of a cheerfulness I hadn't expected. I left them unexpectedly touched, unaccountably hopeful.
Another friend pitched a tent in an open area near his house, along with many of his neighbours in a more newly built up part of town. "We didn't even know each other's names—in fact, I still don't know them—but we all take turns cooking the meals; if anyone is missing when it's served, food is saved for them."
—
A few days later, the family who owns the plot of land in front of my house showed up to till and plant. Schools are closed, so the whole family was there, and the daughter shyly wandered my way.
"What are you planting?" I asked her.
She struggled for the right word in English and finally found it: "Corn! Do you like corn?"
"I do."
Then, the question that was really on her mind. "The earthquake, how did you feel?"
"I was scared," I admitted.
"Me, too!" She smiled broadly and returned to her family.
A few minutes later she returned to ask if I had any drinking water, and her and her family took a break from their planting to drink.
Everywhere I went I saw generosity; giving and sharing, most often through food. By the time I made it across town to check on the girls, I had already lived through what felt like a week. After I'd sat for some time, I was asked if I wanted anything to eat.
"No, no, don't bother. I'm fine."
"I'll make some wai wai, we've all just had some."
I tried to refuse again, and eventually gave up.
Soon, I was handed a bowl of steaming soup, made from the ubiquitous and much-loved Nepali instant noodle and it was studded with fresh vegetables, so neatly julienned a chef couldn't have done it better.
I had not eaten all day. I've never been so thankful for a meal.
—
There is a long road ahead. Many are still suffering, villages are still cut off, and years of rebuilding face the country. But the Nepali people will not only survive, they'll thrive.
Nepal's got good people. No, great ones. That's what it looks like from where I'm standing.
(The author wrote this a week after the April 25 earthquake in 2015.)
—
A year after the Nepal Earthquake, Kathmandu's 'Masked Dancer' unmasks the regret of his life
Photo Story: A year into Gorkha quake, villages & schools in ruins tell a sordid tale
---
Published on April 25th, Monday, 2016 12:52 PM
---
Download Onlinekhabar App. Android click here & IOS click here . Keep in touch with us on Facebook, Twitter & YouTube.